Goutweed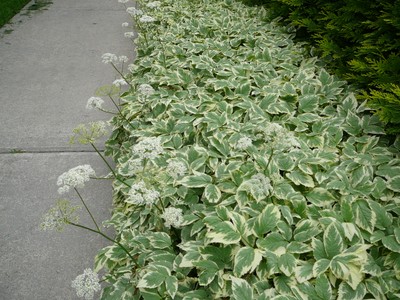 Common name
Goutweed
Latin name
Aegopodium podograria 'Variegatum'
Type
Ground cover
Height
6-12"
Spread
48"
Light & Water
Zone
1
Bloom month
July
Bloom colour
White
Foliage colour
Green/white
Foliage categories
Variegated
Features

Aggressive Spreader
Spreader/self-seeder ()

Notes

Only use where it is contained. Remove flowers to prevent seeding. Can be a good solution against north or east facing house foundation if contained by a sidewalk.