The Okanagan Xeriscape Association
You have just opened the door to a whole new way of looking at your landscape, whether that's the yard around a house; the landscaping around your condo; the entrance to your business; or the welcome to a new home or subdivision you've built.
The Okanagan Xeriscape Association is a registered charity founded in 2009 to help people Garden with Nature, conserving water and energy in the process, but creating beauty.
Join us.
Support us.
Enjoy our website and extensive plant database of waterwise plants.
Come to a class or workshop.
Visit our Xeriscape Demonstration Gardens in Kelowna and West Kelowna.
Learn while volunteering. Ask questions of our experts.
By learning more about xeriscape, you are learning how to create colourful, attractive outdoor spaces while minimizing your use of water—a resource that's in short supply in the arid Okanagan climate, as well as elsewhere.
That means you save money on water, but at the same time, when you employ xeriscape principles you also save money on pesticides because you're growing plants that suit their natural environment so they are less vulnerable to insects and diseases.
Plant of the Month- March
Galanthus
Nothing says Spring like snowdrops, Galanthus nivalise.
These charming little bulbs are one of the first bulbs to flower in the spring and offer a wonderful early start to the growing season. Their nodding white heads are easy to incorporate in your design plan as a wonderful neutral and like many early blooms are more 'drought avoidant' than 'drought tolerant'.
Their dainty appearance belies a tough workhorse that is so appreciated by all of us looking to put winter behind us. When happy, this bulb will naturalize by both seed and bulb offsets. These bulbs are beautiful when planted in drifts under deciduous trees and are equally comfortable in a rock garden setting. Their bloom time corresponds with Eranthis (winter aconite) and offers a nice contrast of colour.
Because Galanthus blooms so early in the season it makes sense to plant it close to the house where it can be appreciated from the warmth of your home.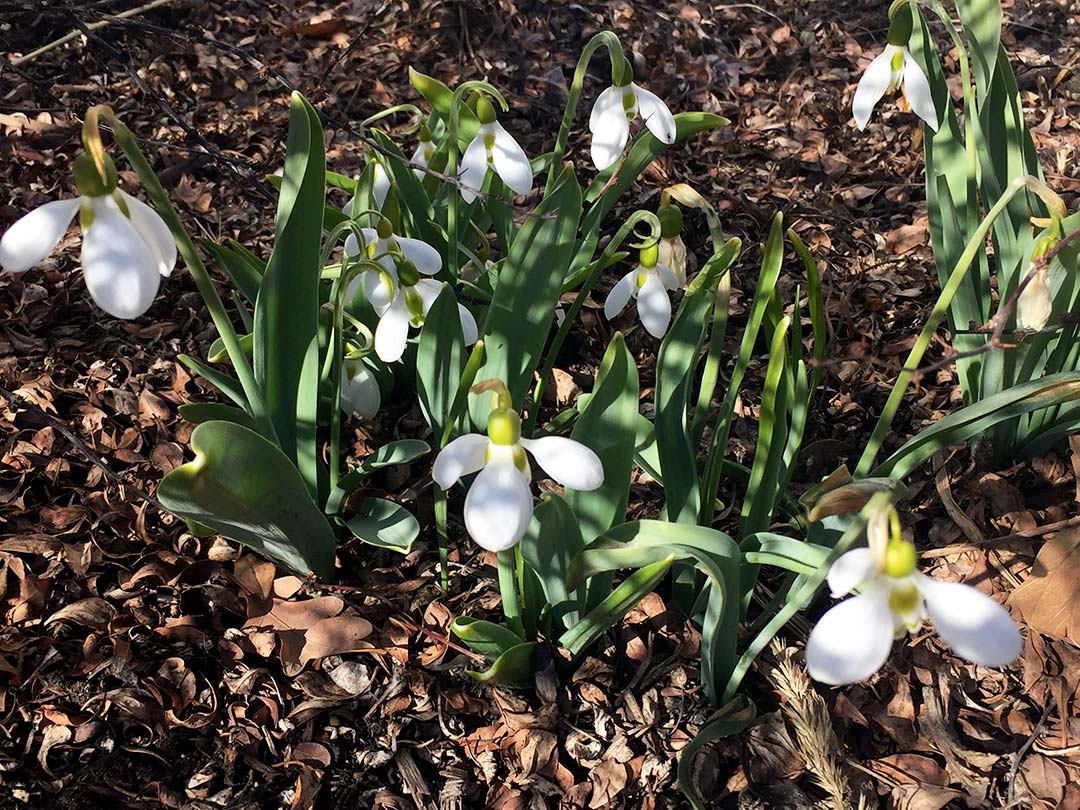 Our new blog, On The Dry Side, is an opportunity to share information on how to garden with nature while conserving water in the Okanagan Valley.
As a group blog and forum, we welcome your contributions and comments and hope to create a blossoming community of xeriscape gardeners as well as a valuable archive of articles.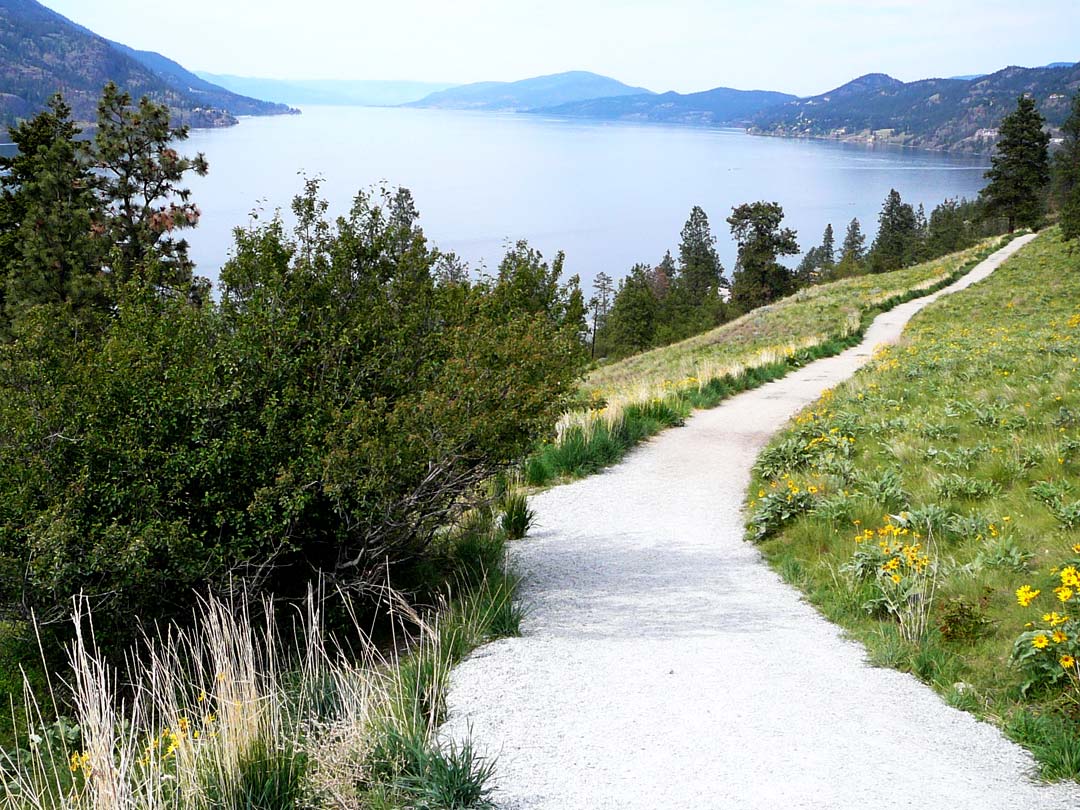 About Xeriscape
What is xeriscape and why it is perfect for the Okanagan environment? Learn how you can start conserving water in your own landscape.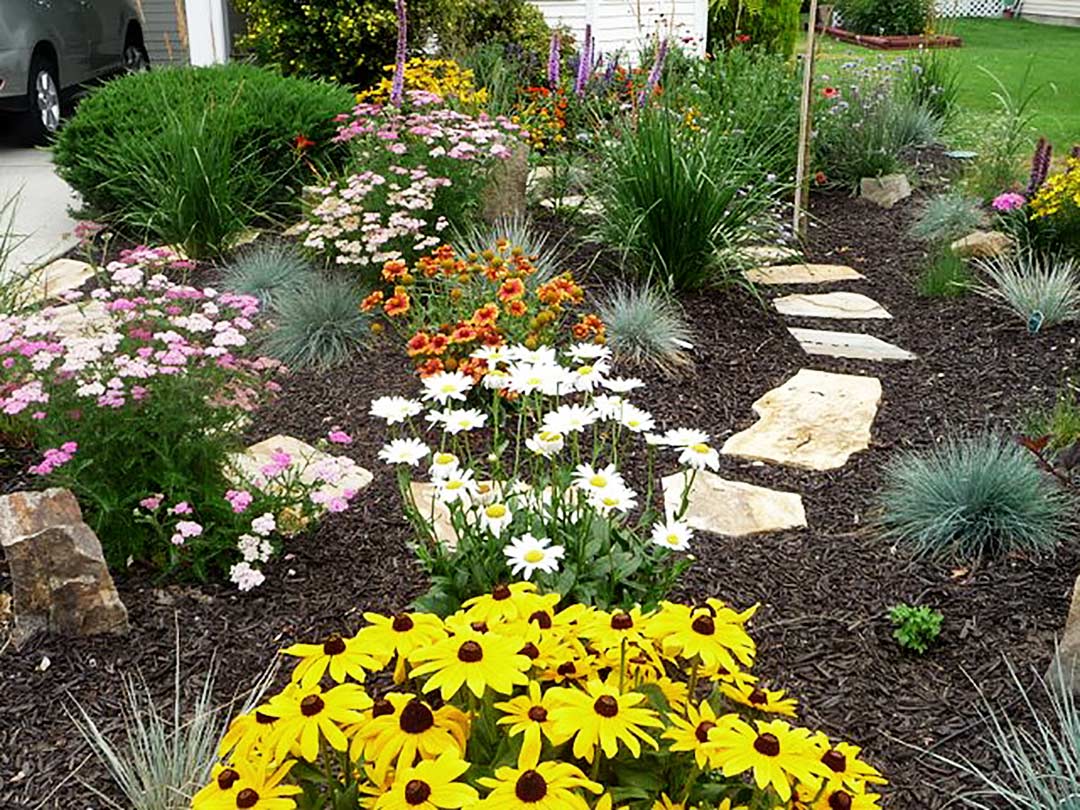 7 Principles of Xeriscape
Find information on how to xeriscape for both new and established gardens, including a complete description of the Seven Principles of Xeriscape.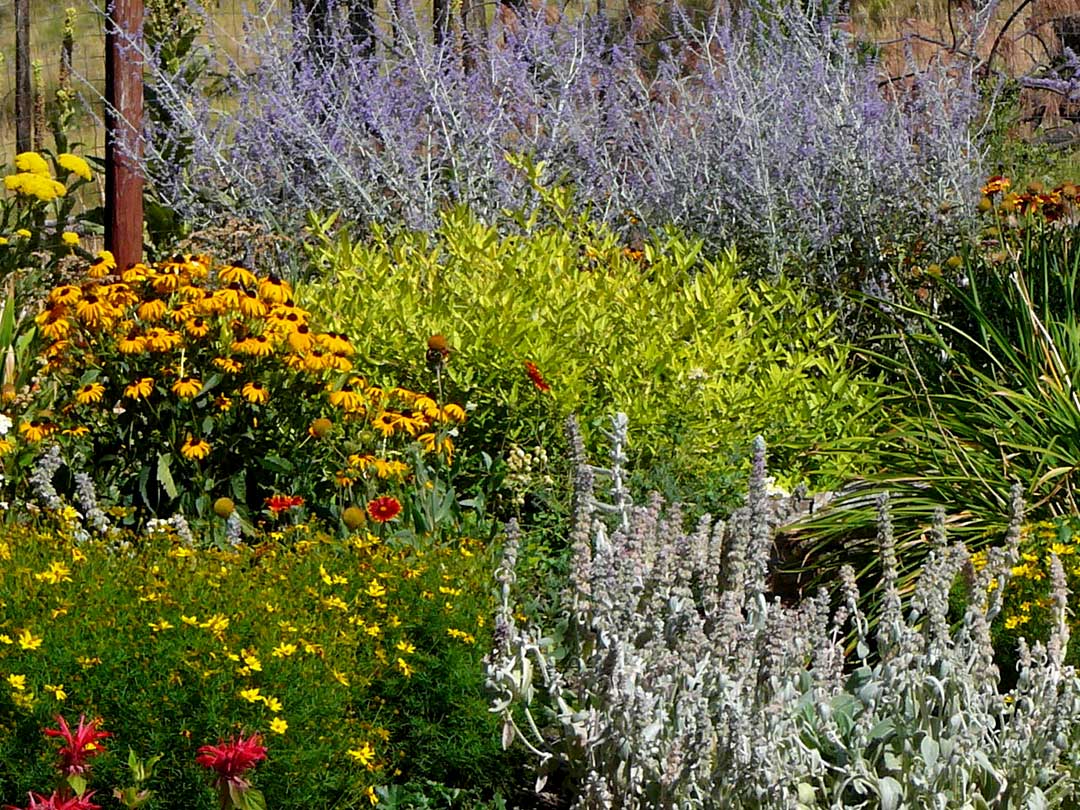 Xeriscape Classes
Current information about our Xeriscape Gardening Classes which run twice a year, in the spring and fall, as well as any other special workshops, classes or events.
Use our Okanagan Plant Database to help you find the best plants for your garden. Search criteria includes plant types, heights, spread, water/light conditions, bloom months, bloom colours, foliage colours and special features .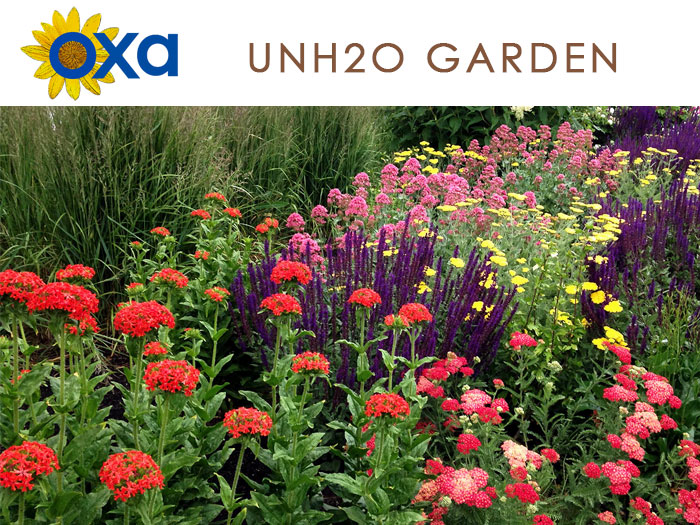 The UnH2O Garden
A complete guide to each of our UnH2O Demonstration Garden themed beds– a 4,000 square foot garden, planted in 2010, which includes six theme areas to illustrate xeriscape possibilities. (See the Get Inspired tab in our main menu)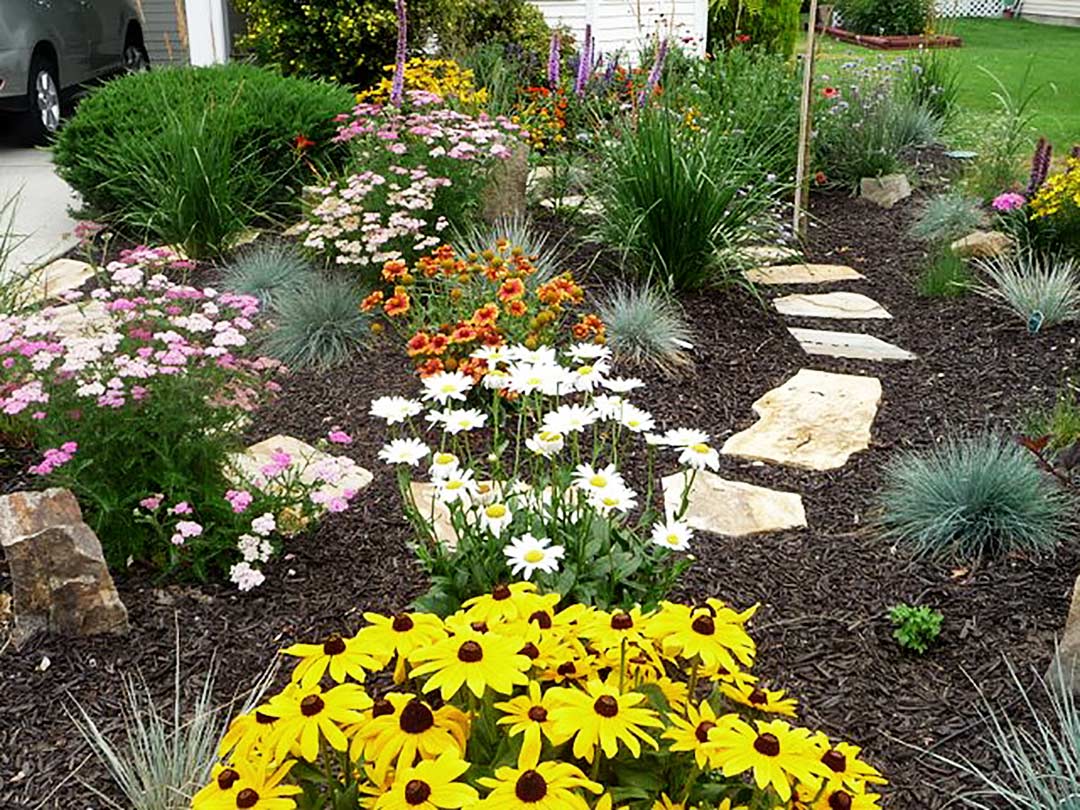 Xeriscape Stories
Our Xeriscape Garden Stories include photographs and stories showing xeriscape in action right here in several gardens in the Okanagan including winners from our 2011 and 2013 Xeriscape Garden Contests.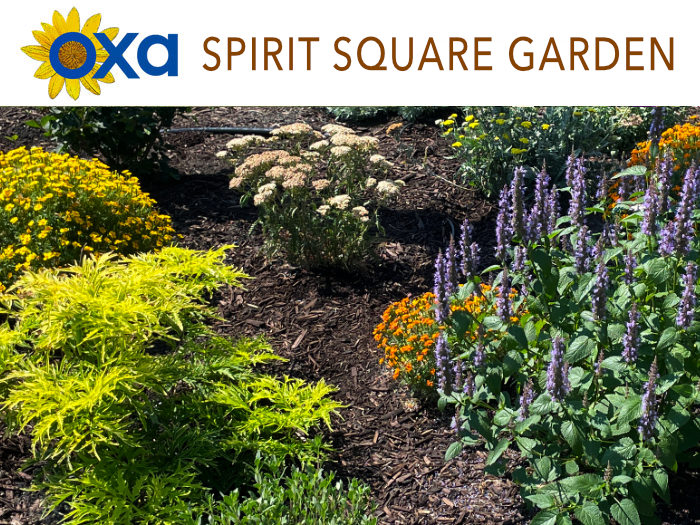 Resources
Informative resources, including an extensive list of the best books on xeriscape for our climate, links to websites, and a directory of xeriscape gardens to visit in the Okanagan, including our UnH2O and Spirit Square Garden.
We would like to thank the Okanagan Basin Water Board and Okanagan WaterWise for their support and funding
Did you know?
There is LESS water available per person in the Okanagan than anywhere else in Canada
The Okanagan has one of the highest rates of water use per person in Canada
The 2nd largest use of water in the Okanagan is for watering our household lawns & gardens
Here's a reminder to check out the Make Water Work website to make your pledge to reduce water waste. Xeriscape is a very effective way to make water work.