The Okanagan Xeriscape Association
You have just opened the door to a whole new way of looking at your landscape, whether that's the yard around a house; the landscaping around your condo; the entrance to your business; or the welcome to a new home or subdivision you've built.
The Okanagan Xeriscape Association is a registered charity founded in 2009 to help people Garden with Nature, conserving water and energy in the process, but creating beauty.
Join us.
Support us.
Enjoy our website and extensive plant database of waterwise plants.
Come to a class or workshop.
Visit our Xeriscape Demonstration Gardens in Kelowna and West Kelowna.
Learn while volunteering. Ask questions of our experts.
By learning more about xeriscape, you are learning how to create colourful, attractive outdoor spaces while minimizing your use of water—a resource that's in short supply in the arid Okanagan climate, as well as elsewhere.
That means you save money on water, but at the same time, when you employ xeriscape principles you also save money on pesticides because you're growing plants that suit their natural environment so they are less vulnerable to insects and diseases.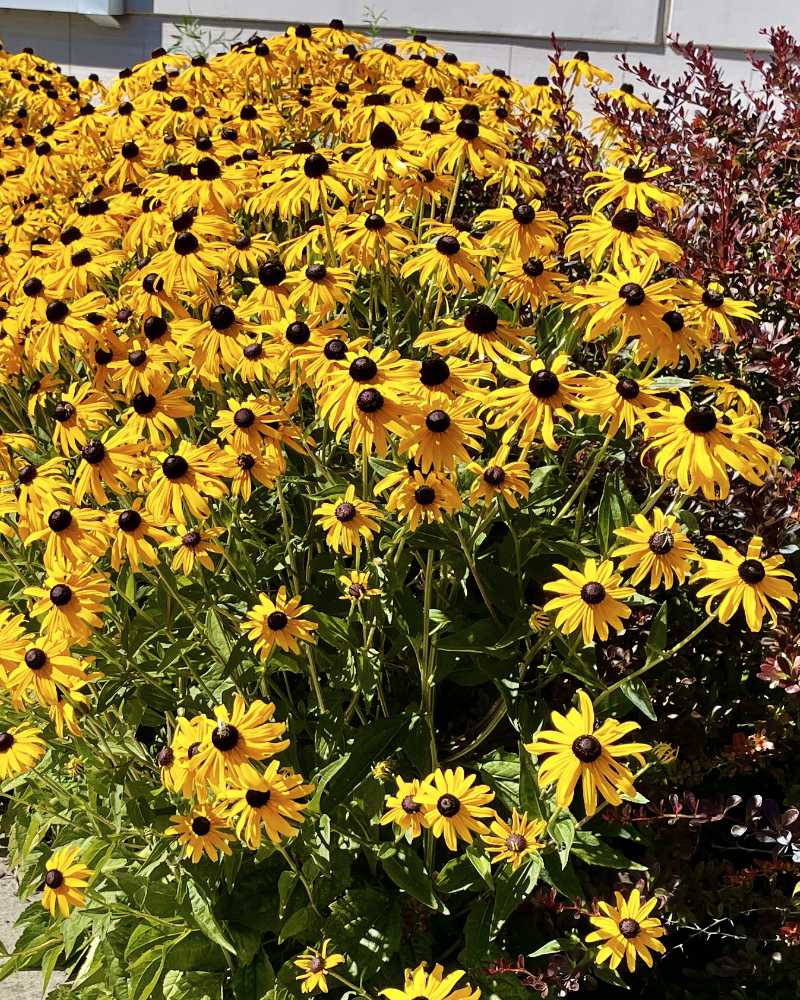 Classes fill up quickly, so don't miss out!
This class covers the basic 7 Principles of Xeriscape Gardening and is presented by Sigrie Kendrick, author of the column Gardening with Nature, executive director of the Okanagan Xeriscape Association, and a Master Gardener and xeriscape specialist.
This one-hour class will be followed by a tour of the UnH2O demonstration garden
Time & Date:
October 10, 2023
6 – 7:30 pm
Please plan to arrive a few minutes early as attendees need to check in with the H2O Front Desk. Then head to the classroom upstairs.
Location:
H2O Adventure + Fitness Centre
4075 Gordon Drive
Cost:
$40 for OXA members
$50 for non-members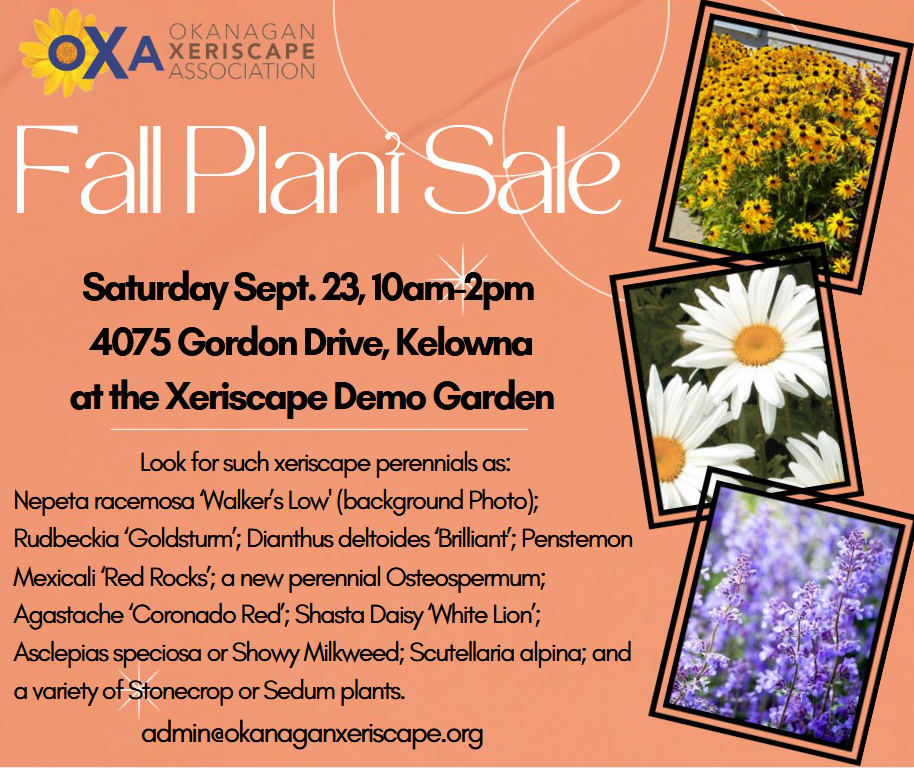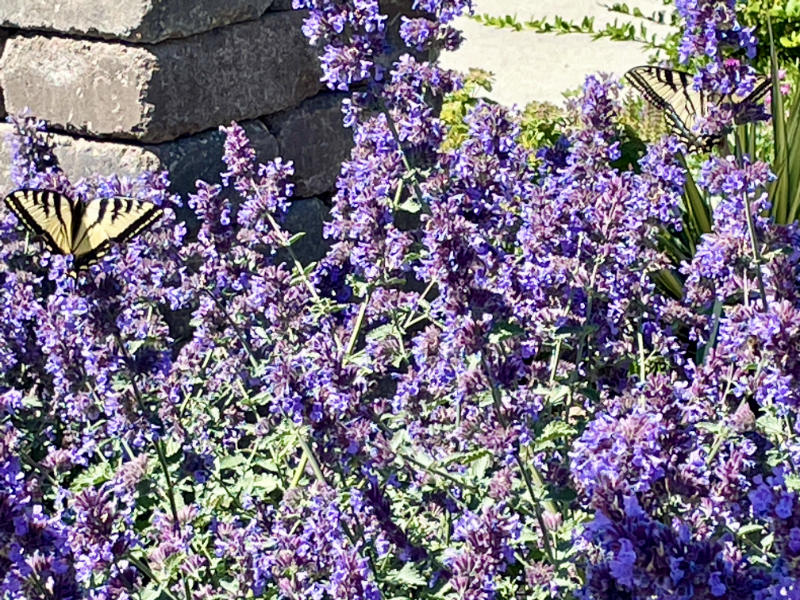 Annuals must be planted in spring, so people have become accustomed to thinking of spring as the best time for planting gardens, but that's not the case at all.
The best time to plant perennials is in the fall, to give the new introductions an opportunity to get established through fall and winter, ready to withstand the rigours of spring and summer weather such as heat and dryness.
With that in mind, this is the second year that the Okanagan Xeriscape Association will offer a sale of drought-tolerant perennials in the fall. The sale will feature such xeric perennials as a new perennial Osteospermum; Nepeta racemosa 'Walker's Low'; Rudbeckia 'Goldsturm'; Dianthus deltoides 'Brilliant'; Penstemon Mexicali 'Red Rocks'; Agastache 'Coronado Red'; Shasta Daisy 'White Lion'; Asclepias speciosa or Showy Milkweed; Scutellaria alpina; and a variety of Stonecrop or Sedum plants.
Date– Saturday, September 23 from 10 am – 2 pm
Location– UnH2O Garden on Gordon Drive in Kelowna, in front of the H2O Aquatic Centre
Join us and pick up some ideas (and plants) for beginning the transformation of your landscape to one that uses less water.
Members benefit from early access to the sale.
We invite you to join us in the UnH2O Xeriscape demonstration garden to see what is blooming and help get the garden ready for the season.
This popular weekly drop-in allows you to work with Sigrie Kendrick, OXA's executive director and master gardener, helping with garden maintenance. At the same time, you can ask questions to learn more about drought-tolerant plants, gardening with nature, and xeriscape landscaping. It's a win-win!
You do not need to be an OXA member to join us in the garden –  simply come along with gloves and a trowel.
We are there most every Friday from 9 am – 11 am.
Do you follow us?
If not, you really should check us out! Our social media pages are super informative and fabulous to follow especially for current events and seasonal information on everything xeriscape. Sharon Spring, OXA Vice President and Director of Social Media, does incredible and passionate work in creating content to promote OXA and xeriscape.
Follow us and take a good poke around through previous posts for gorgeous photos and great content.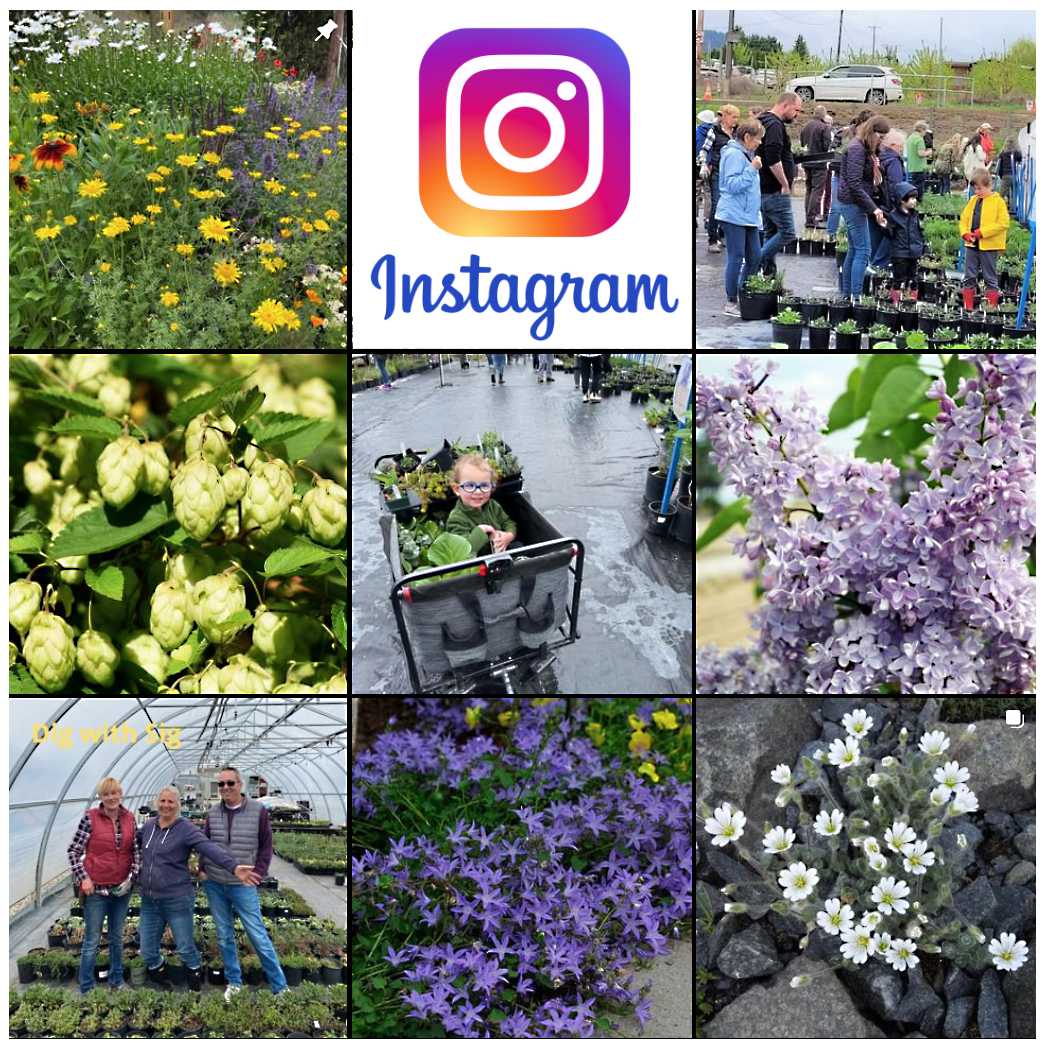 Plant of the Month- September
Lantana
Lantana is a genus of approximately 150 species of perennial plants in the verbena or vervain family, with Lantana camara, commonly called Spanish flag, as the most familiar to home gardeners. The umbrella-shaped flowers of lantana are available in shades of red, yellow, orange, pink, purple, and white, often with multiple shades existing on a single plant. 
These flowering perennials are native to the tropics of the Americas and Africa but have been introduced in areas such as Southern Africa and Australia where some species are considered a noxious weed. These tough plants were one of the few that withstood the blazing sun and scorching heat in my childhood garden in Saudi Arabia.
Lantana is hardy in zones 9-11 so should be treated as an annual in the Okanagan Valley or over-wintered inside in a frost-free, cool area with minimal light.
These plants are not particular about soil but do prefer to be sited in full sun for optimal flower production and are useful for hot, dry areas of the garden.
Lantana is rarely browsed by herbivores such as deer as the textured foliage is poisonous yet the blossoms are a favorite of bees, butterflies, and hummingbirds.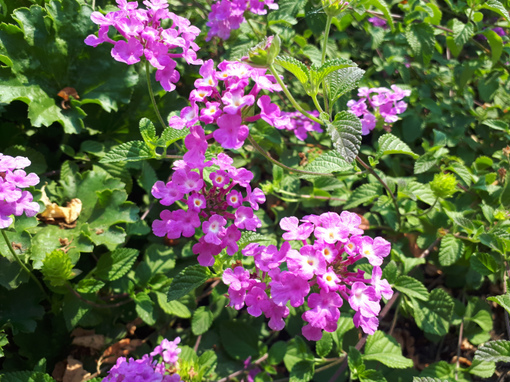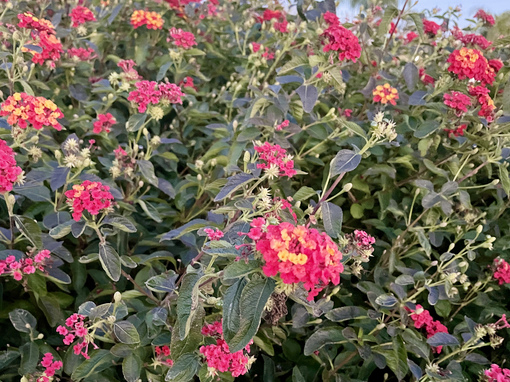 Our new blog, On The Dry Side, is an opportunity to share information on how to garden with nature while conserving water in the Okanagan Valley.
As a group blog and forum, we welcome your contributions and comments and hope to create a blossoming community of xeriscape gardeners as well as a valuable archive of articles.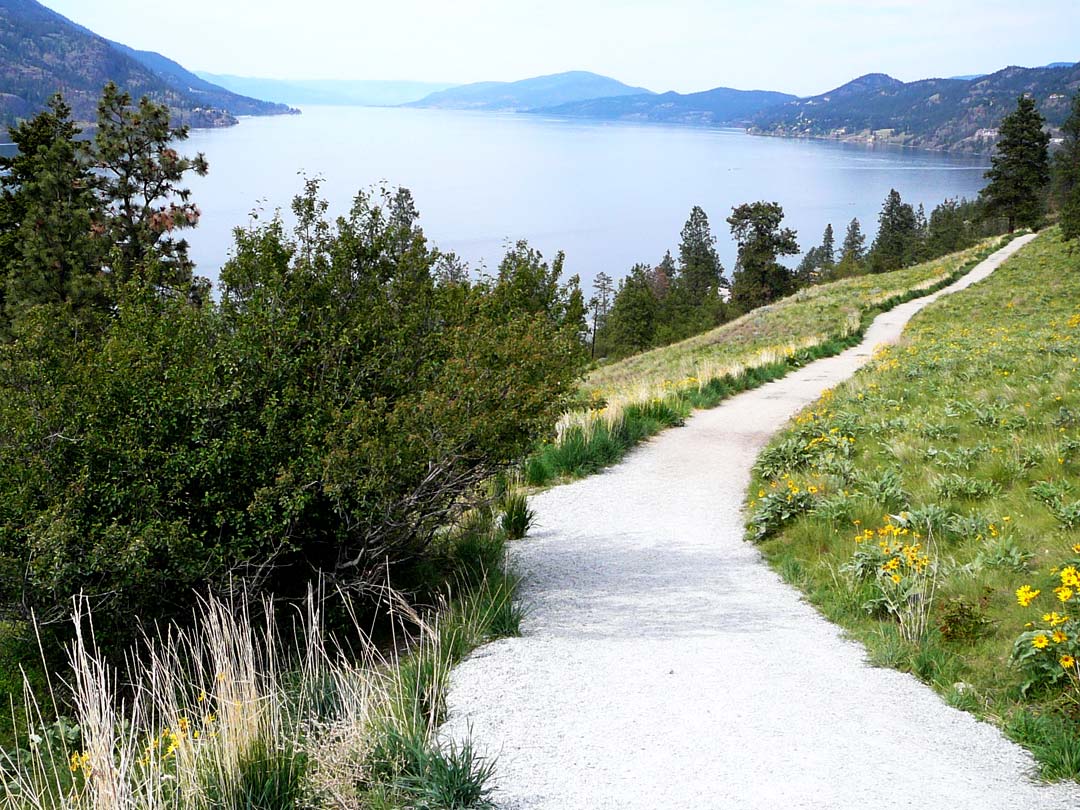 About Xeriscape
What is xeriscape and why it is perfect for the Okanagan environment? Learn how you can start conserving water in your own landscape.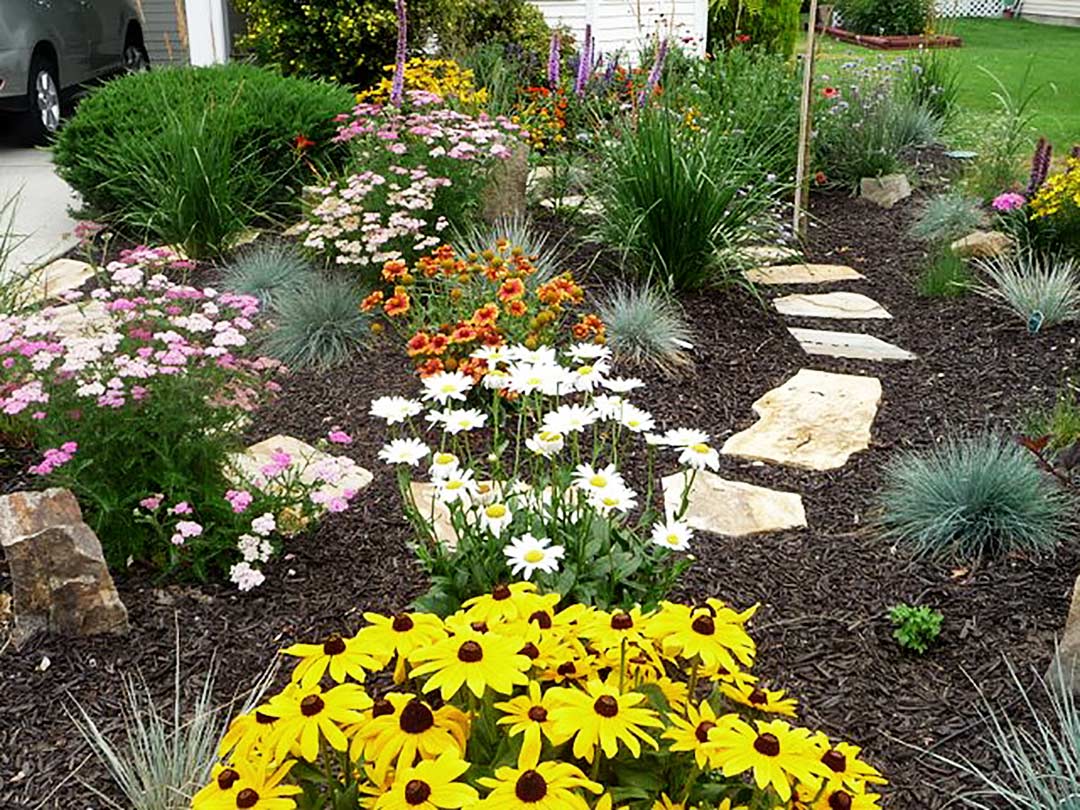 7 Principles of Xeriscape
Find information on how to xeriscape for both new and established gardens, including a complete description of the Seven Principles of Xeriscape.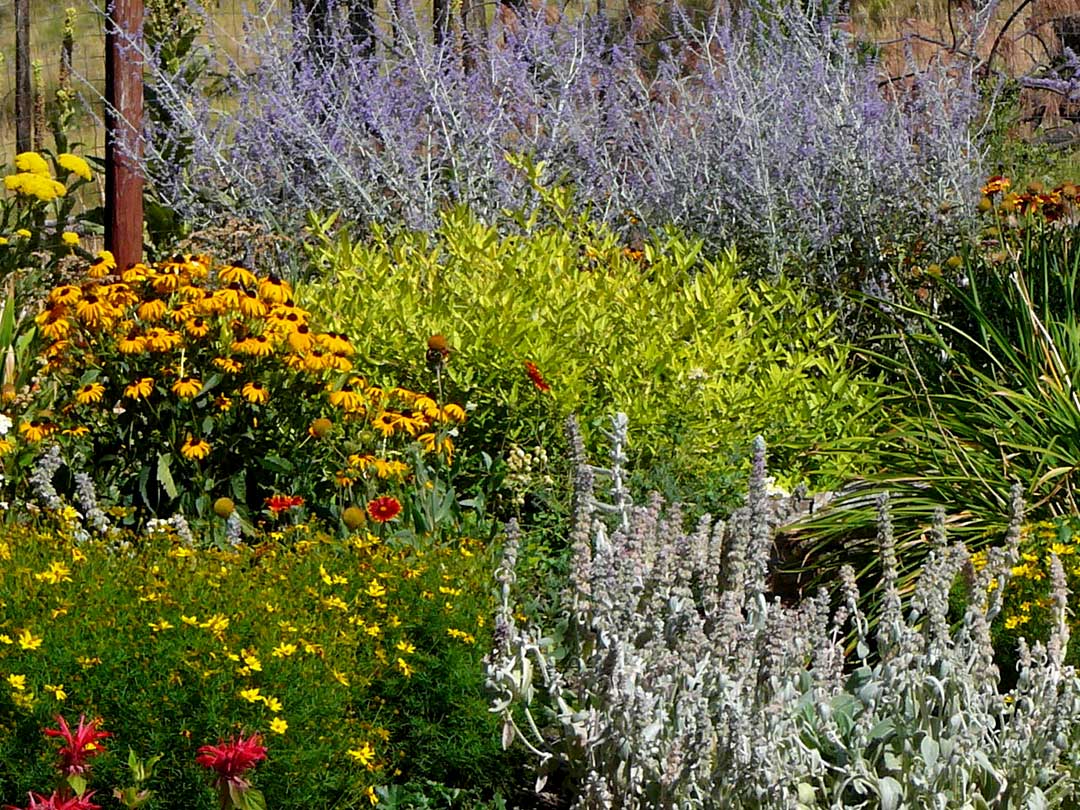 Xeriscape Classes
Current information about our Xeriscape Gardening Classes which run twice a year, in the spring and fall, as well as any other special workshops, classes or events.
Use our Okanagan Plant Database to help you find the best plants for your garden. Search criteria includes plant types, heights, spread, water/light conditions, bloom months, bloom colours, foliage colours and special features .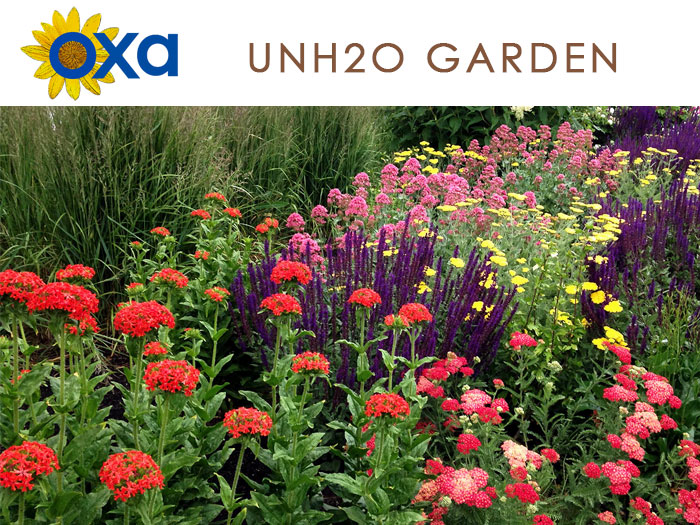 The UnH2O Garden
A complete guide to each of our UnH2O Demonstration Garden themed beds– a 4,000 square foot garden, planted in 2010, which includes six theme areas to illustrate xeriscape possibilities. (See the Get Inspired tab in our main menu)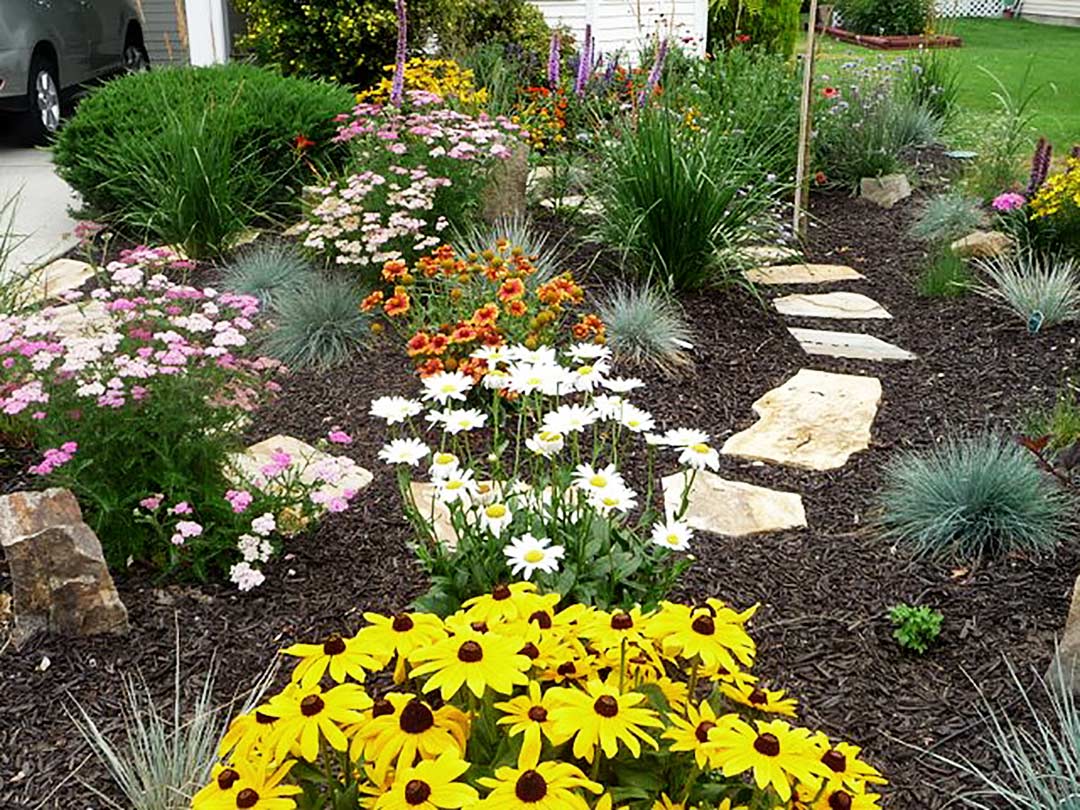 Xeriscape Stories
Our Xeriscape Garden Stories include photographs and stories showing xeriscape in action right here in several gardens in the Okanagan including winners from our 2011 and 2013 Xeriscape Garden Contests.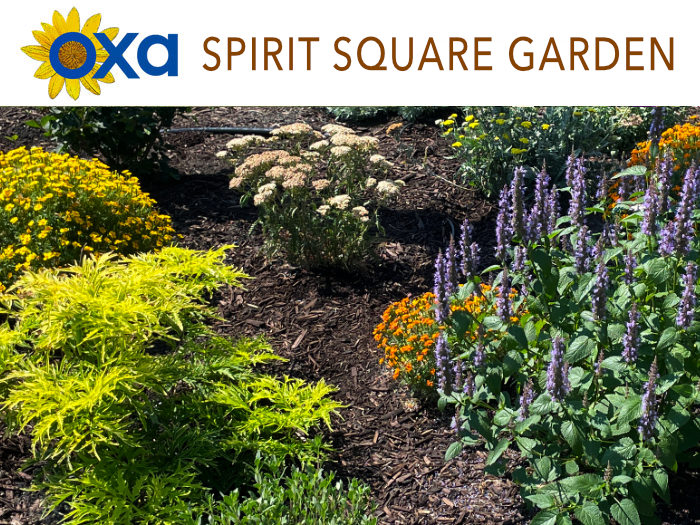 Resources
Informative resources, including an extensive list of the best books on xeriscape for our climate, links to websites, and a directory of xeriscape gardens to visit in the Okanagan, including our UnH2O and Spirit Square Garden.
We would like to thank the Okanagan Basin Water Board and Okanagan WaterWise for their support and funding
Did you know?
There is LESS water available per person in the Okanagan than anywhere else in Canada
The Okanagan has one of the highest rates of water use per person in Canada
The 2nd largest use of water in the Okanagan is for watering our household lawns & gardens
Here's a reminder to check out the Make Water Work website to make your pledge to reduce water waste.
You will also find valuable information such as these useful PDF publications–
Make Water Works Tip Sheet and Make Water Works Plant Collection
Xeriscape is a very effective way to make water work.