The Okanagan Xeriscape Association

You have just opened the door to a whole new way of looking at your landscape, whether that's the yard around a house; the landscaping around your condo; the entrance to your business; or the welcome to a new home or subdivision you've built.
The Okanagan Xeriscape Association is a registered charity founded in 2009 to help people Garden with Nature, conserving water and energy in the process, but creating beauty.
Join us.
Support us.
Enjoy our website and extensive plant database of waterwise plants.
Come to a class or workshop.
Visit our Xeriscape Demonstration Garden in Kelowna.
Learn while volunteering. Ask questions of our experts.
By learning more about xeriscape, you are learning how to create colourful, attractive outdoor spaces while minimizing your use of water—a resource that's in short supply in the arid Okanagan climate, as well as elsewhere.
That means you save money on water, but at the same time, when you employ xeriscape principles you also save money on pesticides because you're growing plants that suit their natural environment so they are less vulnerable to insects and diseases.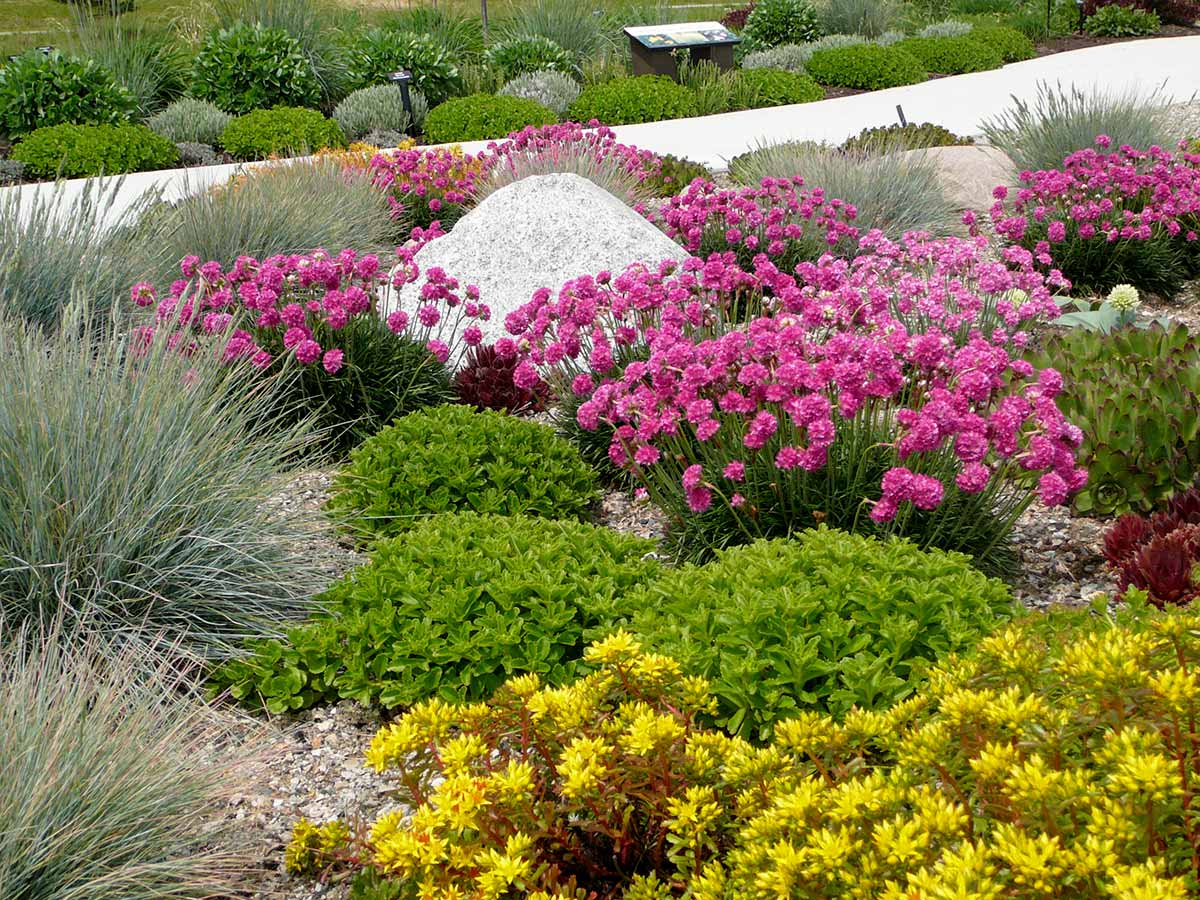 We would love you to join us! Find out more.
2020 OXA AGM
Members are invited to attend the annual general meeting of the Okanagan Xeriscape Association Tuesday, September 22nd in the UnH2O Garden at 4075 Gordon Drive in Kelowna, beginning at 7 p.m.
Find complete details in our Members Area
Please email: admin@okanaganxeriscape.org before September 15th so numbers can be tallied.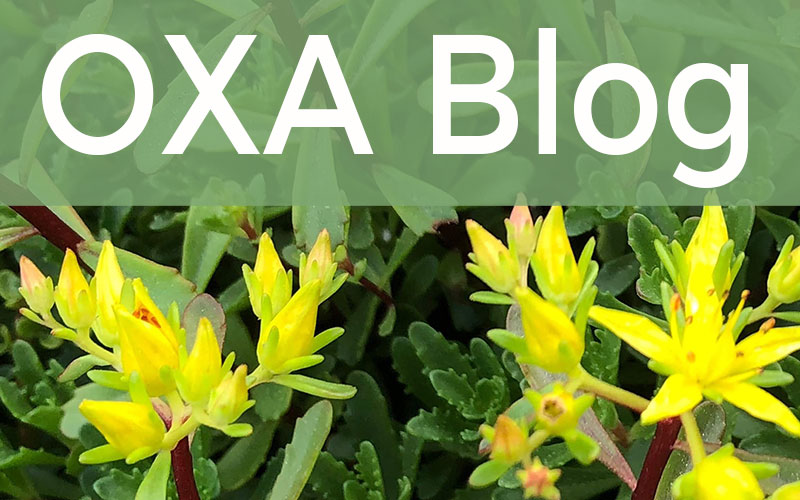 Our new blog is an opportunity to share information on how to garden with nature while conserving water in the Okanagan Valley.
As a group blog and forum, we welcome your contributions and comments and hope to create a blossoming community of xeriscape gardeners well as a valuable archive of articles.

Did you know that the 2nd largest use of water in the Okanagan is used on our household lawns & gardens?
Here's a reminder to check out the Make Water Work website to make your pledge to reduce water waste. Xeriscape is a very effective way to make water work.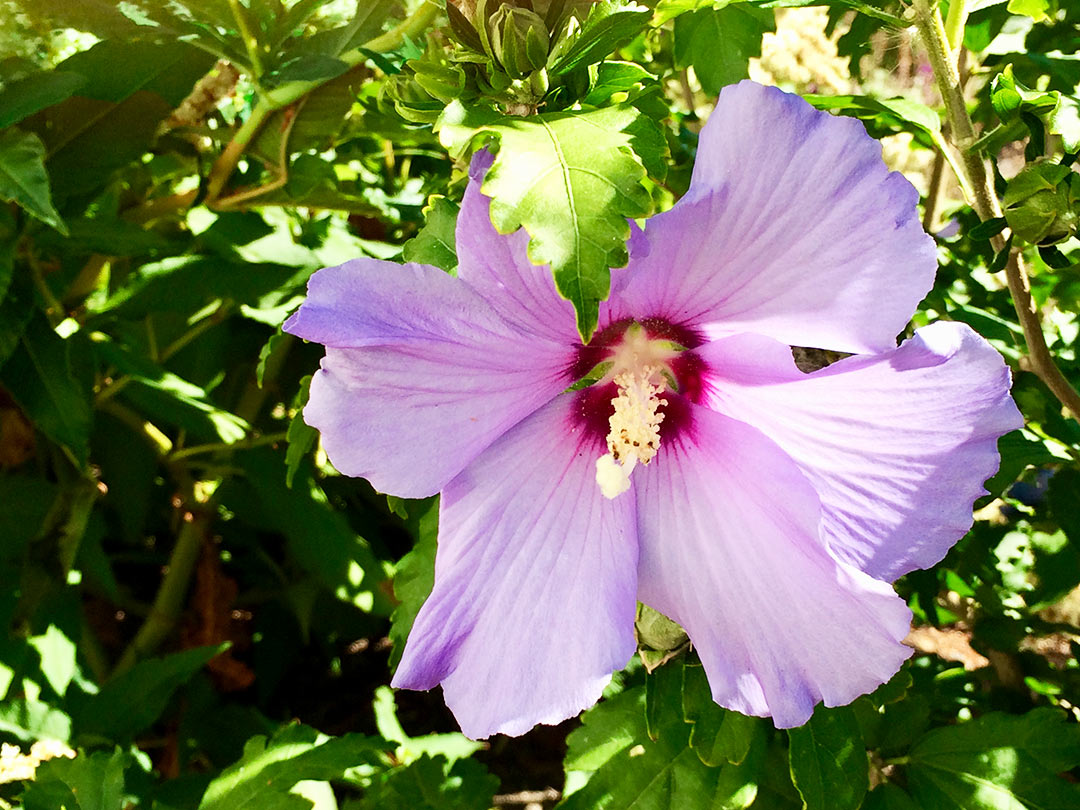 Hibiscus syriacus
Hibiscus syriacus, commonly known as Rose of Sharon, is continuing to put on a show in the Xeriscape demonstration garden.
This deciduous, multi-stemmed shrub produces blooms similar in appearance to hollyhocks in shades of white, pink, and bluey purple with some bi-colors and doubles available.
The shrubs in the garden are only a few years old but will ultimately reach a height and width of up to 10-12 feet. Rose of Sharon starts blooming as early as June and is still in bloom in the garden now in October.
Native from India to China, these shrubs are tolerant of drought, heat, poor soil, and deer. They are easily grown in zones 5-9 when sited in full to part-sun either as a specimen or mass planted. I suggest using the new columnar cultivars, the Pillar series, as an alternative to cedar hedges, as this cultivar has a fastigiate, meaning tall and narrow growth form, reaching heights of 10-16 feet but with a spread of only 2-3 feet.
The blooms are appealing to pollinators, especially butterflies and hummingbirds, and the bloom colors available contrast nicely with the predominantly warm fall colors currently on display. Hibiscus syriacus suffers few disease or pest problems.
Deadheading, deadheading, deadheading.
You can greatly increase the bloom time of both your annuals and perennials by removing spent flowers from your plants.
As the flowers fade, simply pinch, cut or shear the fading blooms. Regular deadheading forces the plants to focus on flower production rather than producing seeds.
If left too long, deadheading can sometimes seem like an overwhelming chore, so I suggest regular deadheading throughout the season. You will be rewarded with a fresh flush of flowers late into the season.
Right now Nepeta, Centranthus, Yarrow, Shastas, and Salvia are all putting on a second show in the Xeriscape demonstration garden.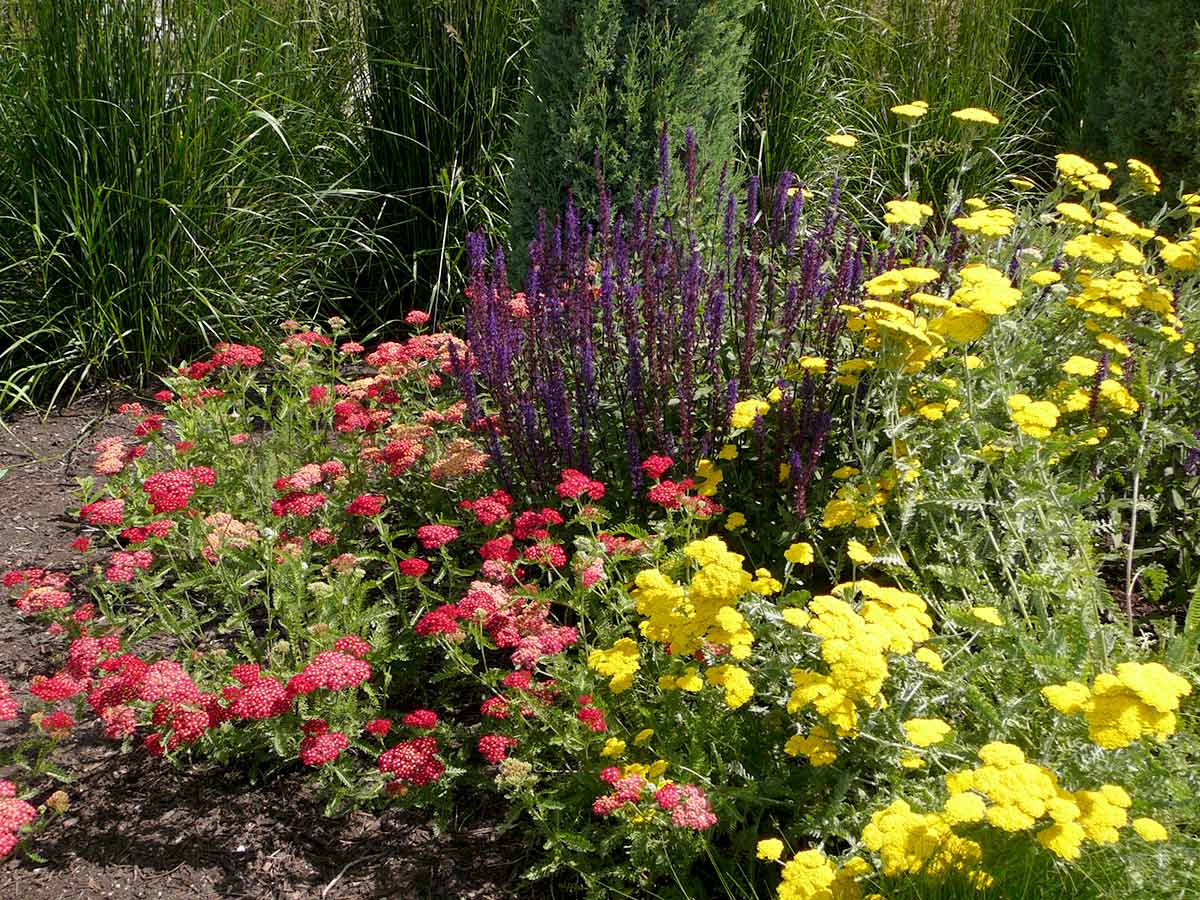 About Xeriscape
What is xeriscape and why it is perfect for the Okanagan environment? Learn how you can start conserving water in your own landscape.
7 Principles of Xeriscape
Find information on how to xeriscape for both new and established gardens, including a complete description of the Seven Principles of Xeriscape.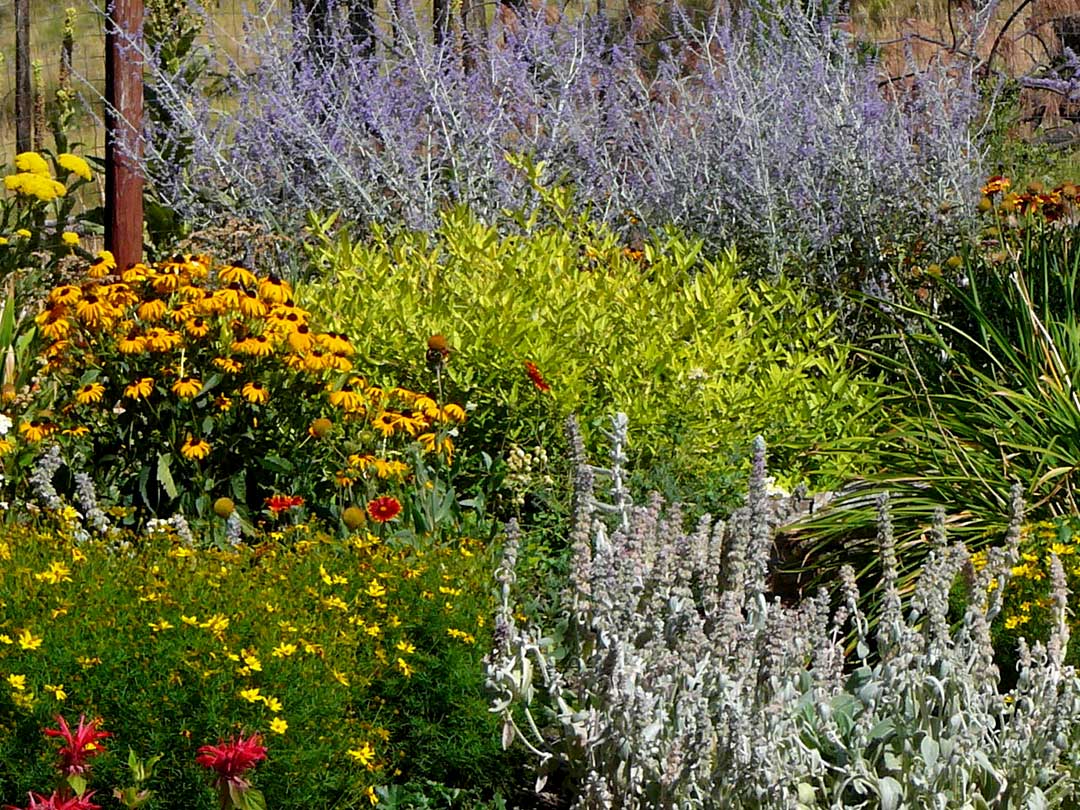 Xeriscape Classes
Current information about our Xeriscape Gardening Classes which run twice a year, in the spring and fall, as well as any other special workshops, classes or events.
Use our Okanagan Plant Database to help you find the best plants for your garden. Search criteria includes plant types, heights, spread, water/light conditions, bloom months, bloom colours, foliage colours and special features .
The UnH2O Garden
A complete guide to our UnH2O Demonstration Garden – a 4,000 square foot garden, planted in 2010, which includes five theme areas to illustrate xeriscape possiblities.
Xeriscape Stories
Our Xeriscape Stories includes photographs and stories showing xeriscape in action right here in the Okanagan including winners from our 2011 and 2013 Xeriscape Garden Contests.
Resources
Informative resources, including an extensive list of the best books on xeriscape for our climate, links to websites of interest and a directory of xeriscape gardens to visit in the Okanagan.