The Okanagan Xeriscape Association
You have just opened the door to a whole new way of looking at your landscape, whether that's the yard around a house; the landscaping around your condo; the entrance to your business; or the welcome to a new home or subdivision you've built.
The Okanagan Xeriscape Association is a registered charity founded in 2009 to help people Garden with Nature, conserving water and energy in the process, but creating beauty.
Join us.
Support us.
Enjoy our website and extensive plant database of waterwise plants.
Come to a class or workshop.
Visit our Xeriscape Demonstration Garden in Kelowna.
Learn while volunteering. Ask questions of our experts.
By learning more about xeriscape, you are learning how to create colourful, attractive outdoor spaces while minimizing your use of water—a resource that's in short supply in the arid Okanagan climate, as well as elsewhere.
That means you save money on water, but at the same time, when you employ xeriscape principles you also save money on pesticides because you're growing plants that suit their natural environment so they are less vulnerable to insects and diseases.
Dig With Sig–
Friday Mornings at the UnH2O Garden
Meet Sig in our demonstration garden at 4075 Gordon Drive, Kelowna in front of the H2O Aquatic Centre between 9 and 11am.
This is an opportunity to ask your xeriscape questions; get ideas for drought-tolerant plants you can plant in your garden; learn about the seven principles of xeriscape; and help out in the Okanagan Xeriscape Association garden.
Our executive-director, Sigrie Kendrick, will be busy weeding, dead-heading, looking for bugs, planting and planning at the UnH2O Garden every Friday. Join her with your questions or just to volunteer, support, and help her out.
You'll learn as you work with the hundreds of varieties of plants which use less water than many of the species you currently tend to plant in your yard, and you can learn while you hang out with Sig, who is a Master Gardener and a xeriscape specialist, as well as our Gardens Manager.
Aquilegia vulgaris– Columbine
Aquilegia vulgaris, commonly known as Columbine, is blooming throughout the Okanagan Valley right now. This genus of herbaceous perennial originated in Europe but has naturalized in areas of North America and encompasses approximately 70 species.
Aquilegia is named after the Latin word for eagle, referencing the five spurred flower heads purported to resemble the talon of an eagle. This perennial attains a height of 2-2.5ft with a spread of 1-1.5ft and features both nodding and upward-facing blooms in a wide array of colours and bi-colours of white, yellow, pink, purple, blue, red, and maroon with the cultivar 'Black Barlow' sporting dark burgundy, almost black flowers.
Aquilegia is hardy in zones 3-8 and although this perennial prefers organically rich soil, it is also amazingly tolerant of dry, poor soil and is happiest when sited in part shade to full shade locations, even surviving in full sun with additional irrigation.
Hummingbirds, bumblebees, honeybees, and butterflies enjoy the blooms of Columbine but deer tend to ignore this perennial. Deadheading Aquilegia after bloom will focus the plant's energy for flower production next year rather than seed production for this one but it is wise to leave some blooms for re-seeding as this is a relatively short-lived perennial.
Although generally trouble-free, Columbine can be susceptible to leaf-miners and mildew. Cut to the ground in mid-summer after foliage has declined. Consider bringing Aquilegia inside as it makes a great cut flower with a long vase life.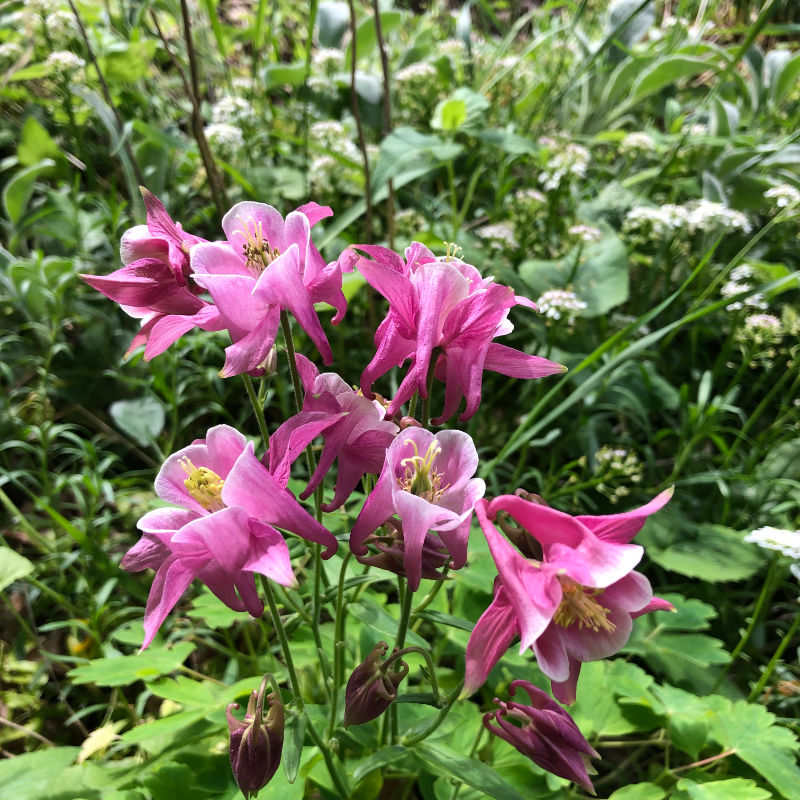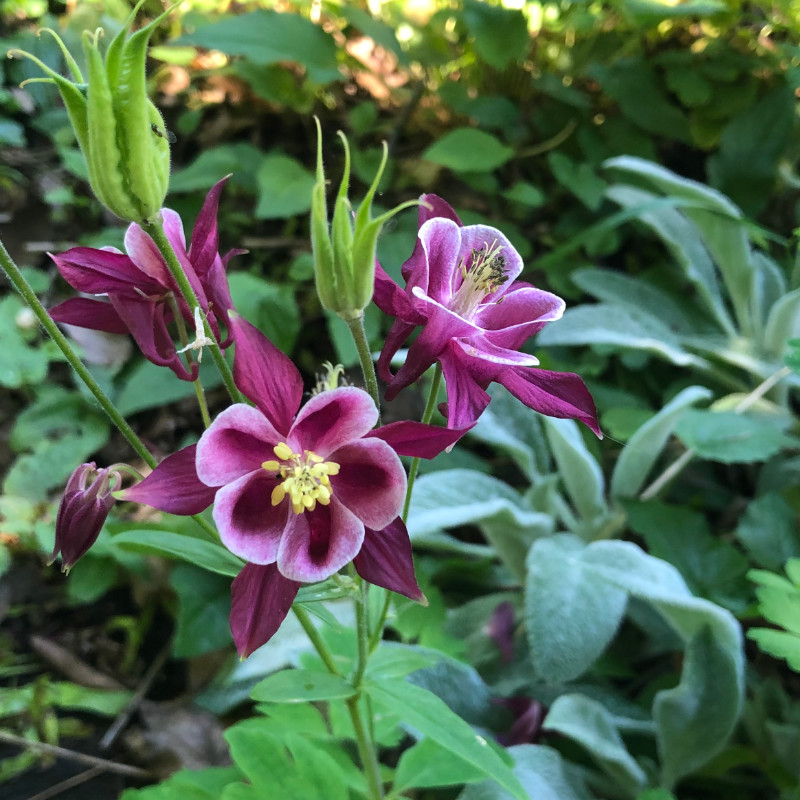 Our new blog, On The Dry Side, is an opportunity to share information on how to garden with nature while conserving water in the Okanagan Valley.
As a group blog and forum, we welcome your contributions and comments and hope to create a blossoming community of xeriscape gardeners as well as a valuable archive of articles.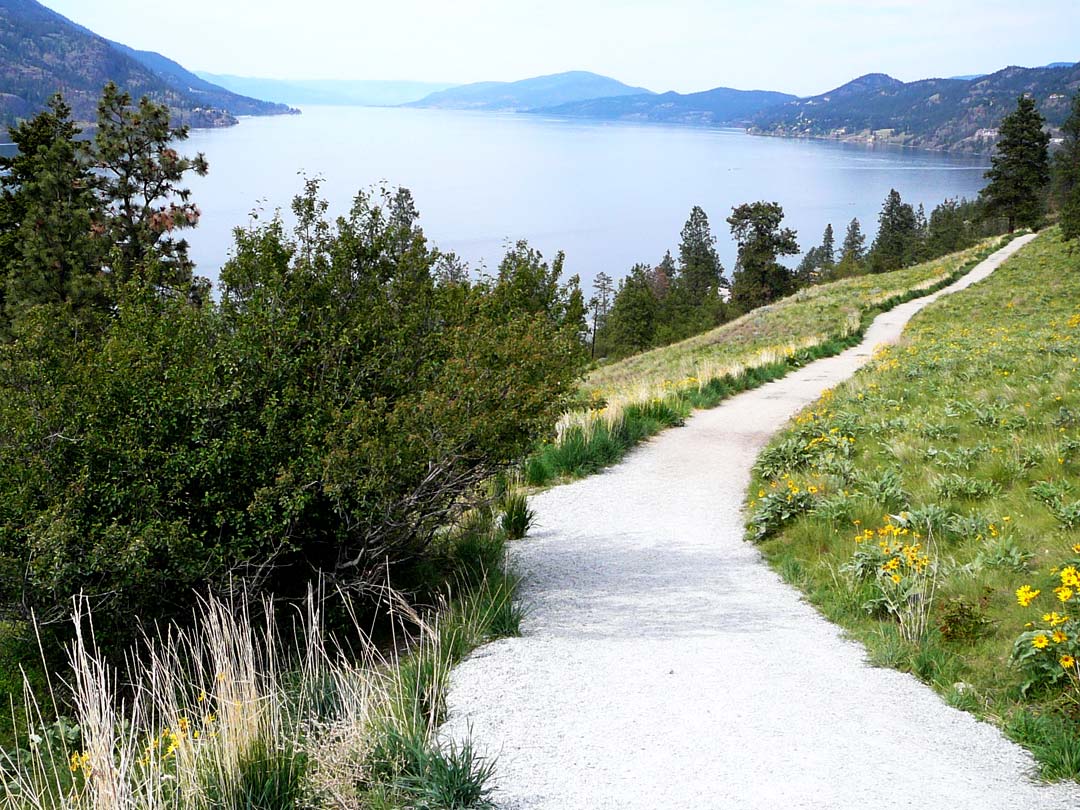 About Xeriscape
What is xeriscape and why it is perfect for the Okanagan environment? Learn how you can start conserving water in your own landscape.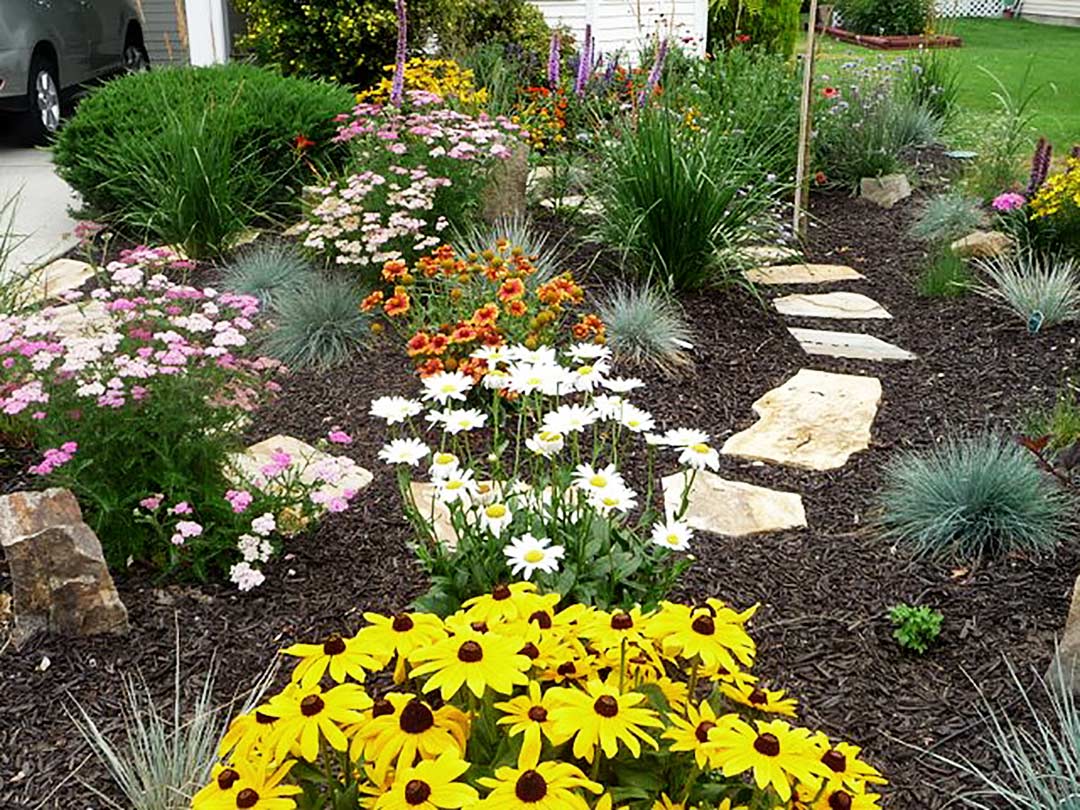 7 Principles of Xeriscape
Find information on how to xeriscape for both new and established gardens, including a complete description of the Seven Principles of Xeriscape.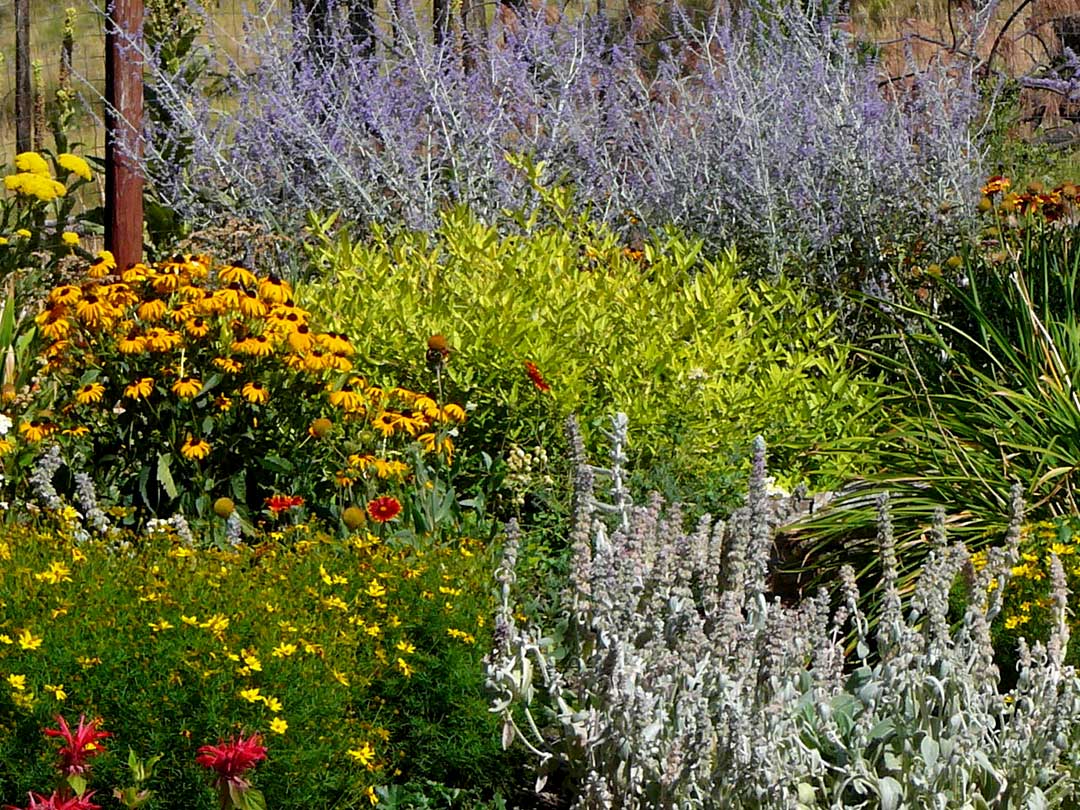 Xeriscape Classes
Current information about our Xeriscape Gardening Classes which run twice a year, in the spring and fall, as well as any other special workshops, classes or events.
Use our Okanagan Plant Database to help you find the best plants for your garden. Search criteria includes plant types, heights, spread, water/light conditions, bloom months, bloom colours, foliage colours and special features .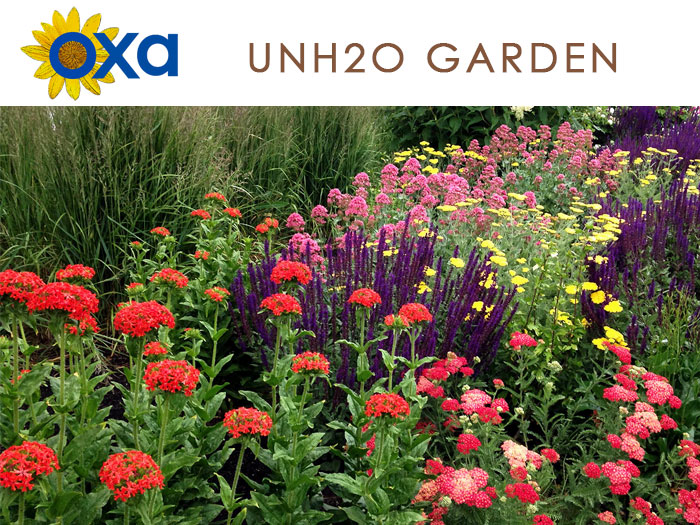 The UnH2O Garden
A complete guide to our UnH2O Demonstration Garden – a 4,000 square foot garden, planted in 2010, which includes six theme areas to illustrate xeriscape possibilities. (See the Get Inspired tab in our main menu)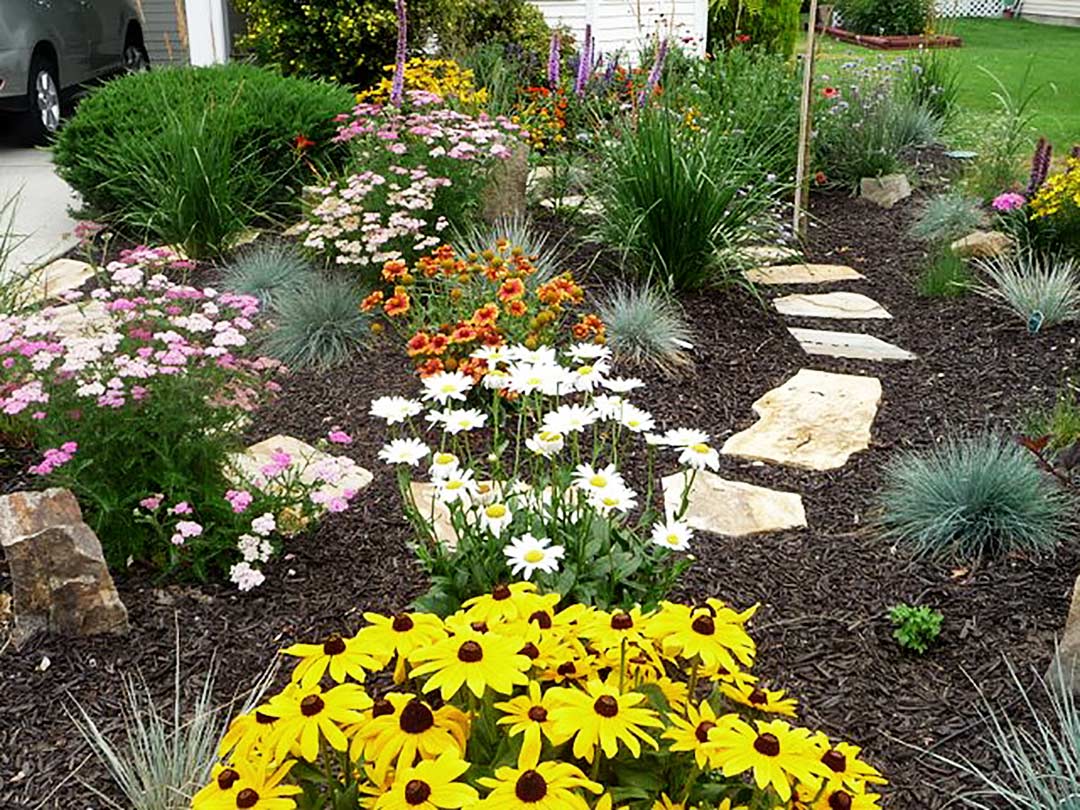 Xeriscape Stories
Our Xeriscape Garden Stories include photographs and stories showing xeriscape in action right here in several gardens in the Okanagan including winners from our 2011 and 2013 Xeriscape Garden Contests.
We would like to thank the Okanagan Basin Water Board and Okanagan WaterWise for their support and funding
Did you know?
There is LESS water available per person in the Okanagan than anywhere else in Canada
The Okanagan has one of the highest rates of water use per person in Canada
The 2nd largest use of water in the Okanagan is for watering our household lawns & gardens
Here's a reminder to check out the Make Water Work website to make your pledge to reduce water waste. Xeriscape is a very effective way to make water work.