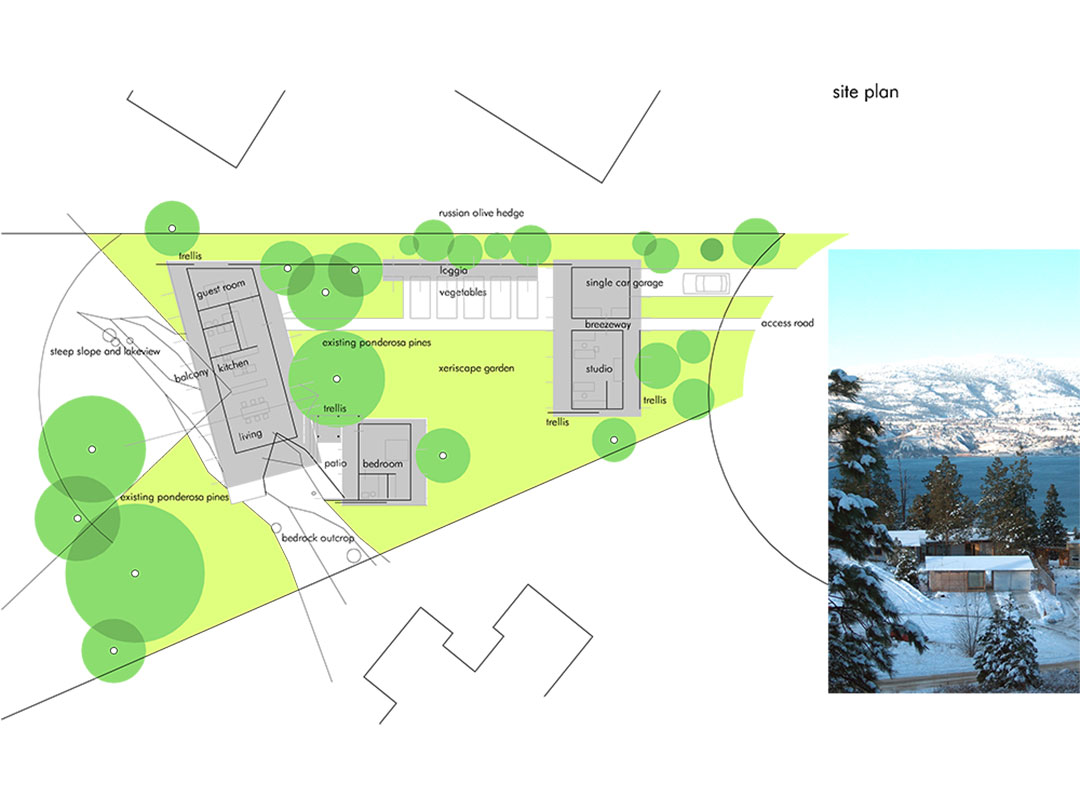 Maurer Site Plan– the layout of buildings and garden areas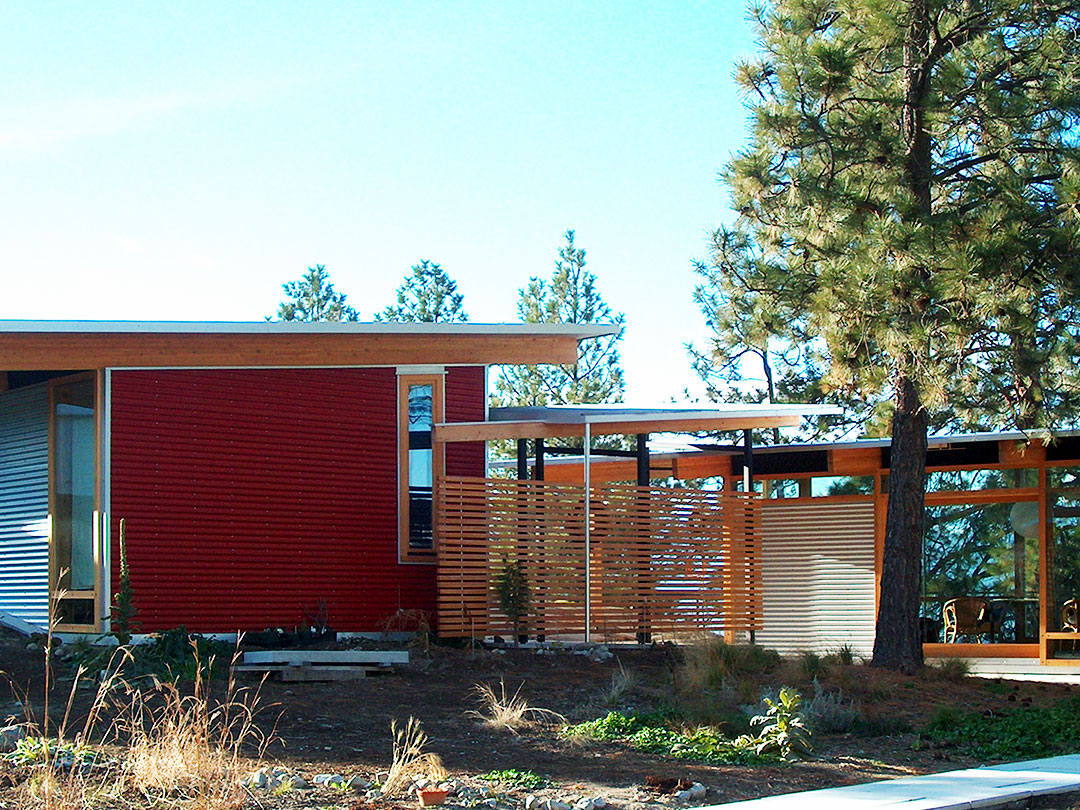 "Xeriscape" is a small component of our overall philosophy of cooperating with nature.
This is why architecture and landscaping were part of the same effort here: no tree was cut, no rock was blasted, the contours of the land remained unaltered: house and garden flow with the land, they don't force themselves upon it.
It so happened that this led to four small buildings around a central garden, rather than a big one in the centre and dominant position.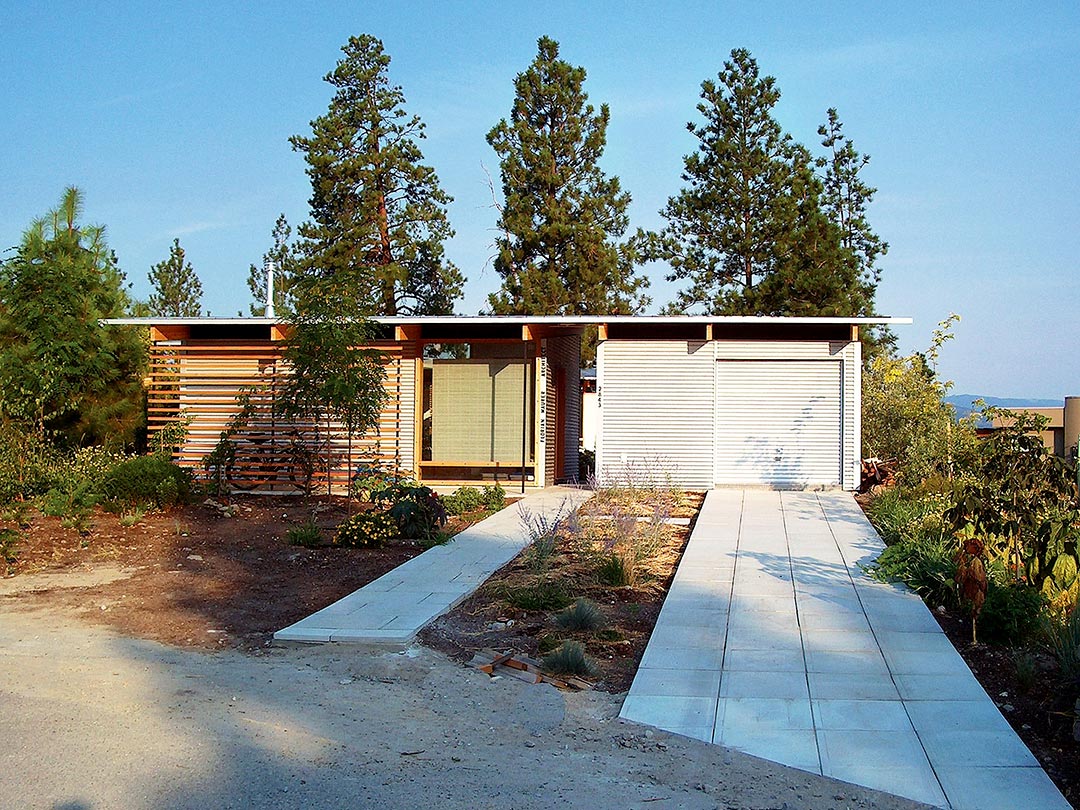 Streetside Year 1– the front yard at the end of construction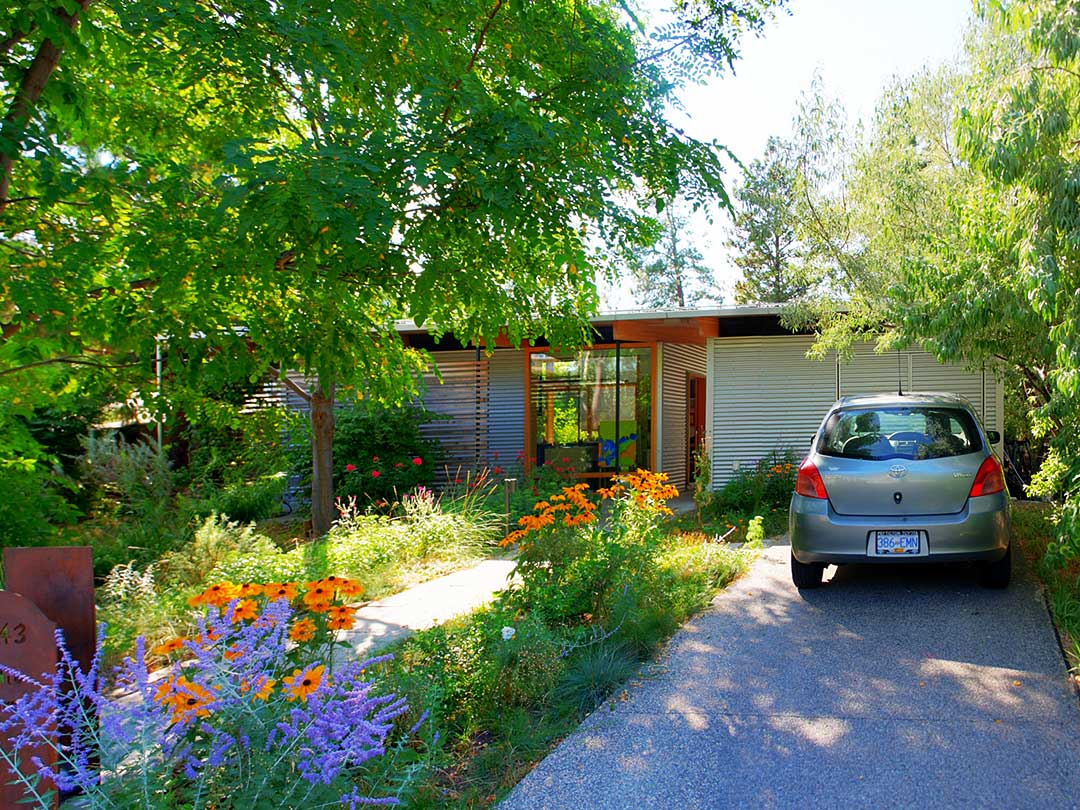 Streetside Year 7– Locusts, Russian Olives, Russian Sage, Rudbeckia, native grasses, Sedums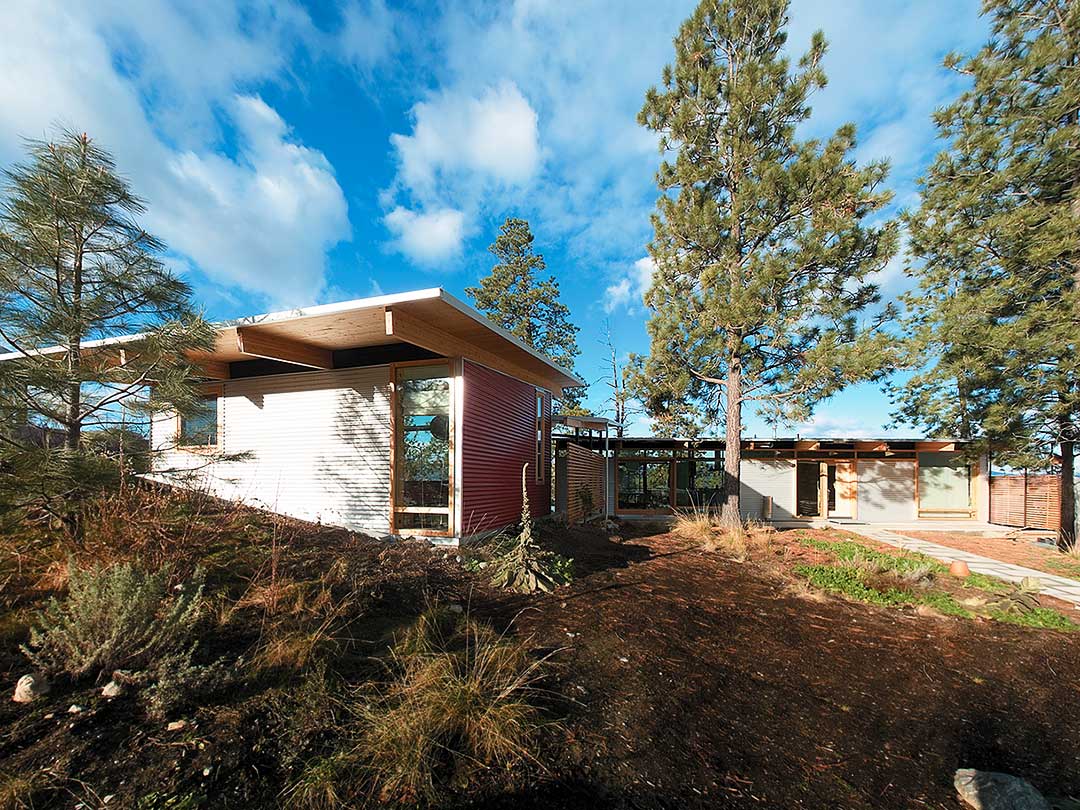 The Courtyard Year 1– the bedroom cabin, main house and central garden area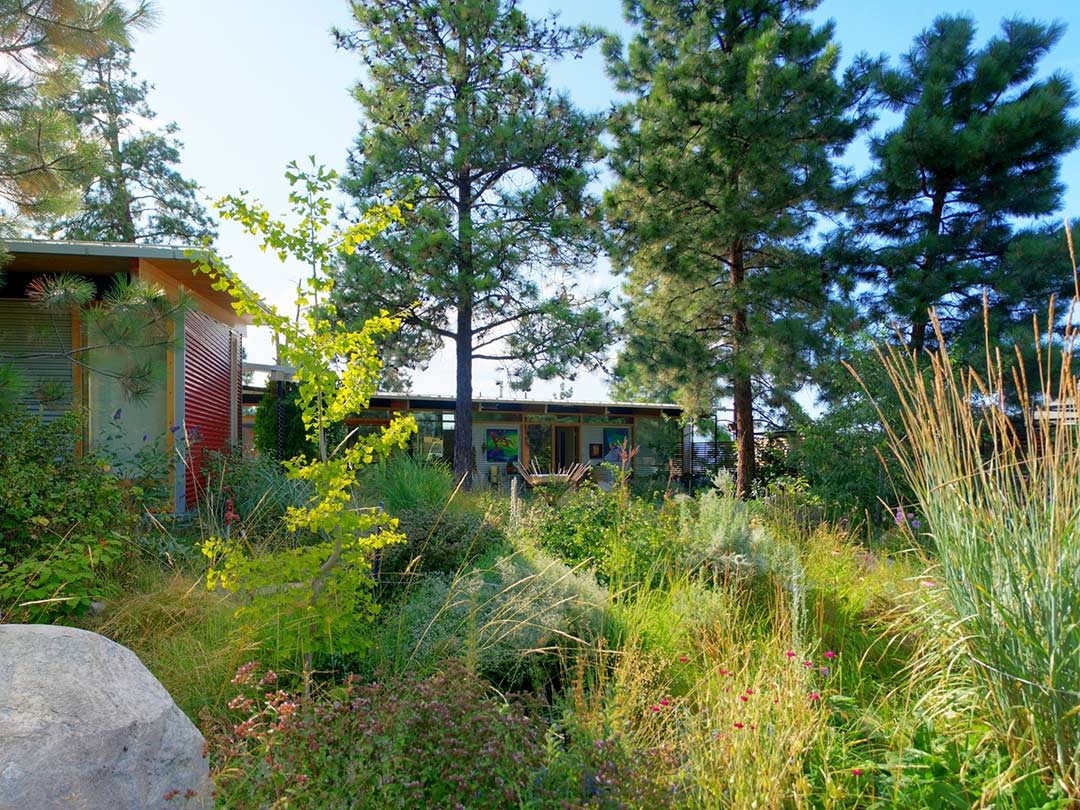 The Courtyard Year 4– a lone Gingko tree, snowberries, giant wild rye grass, great basin rye grass, black sage (Artemisia), lavender, meadow sage, rabbit brush, sedums as ground cover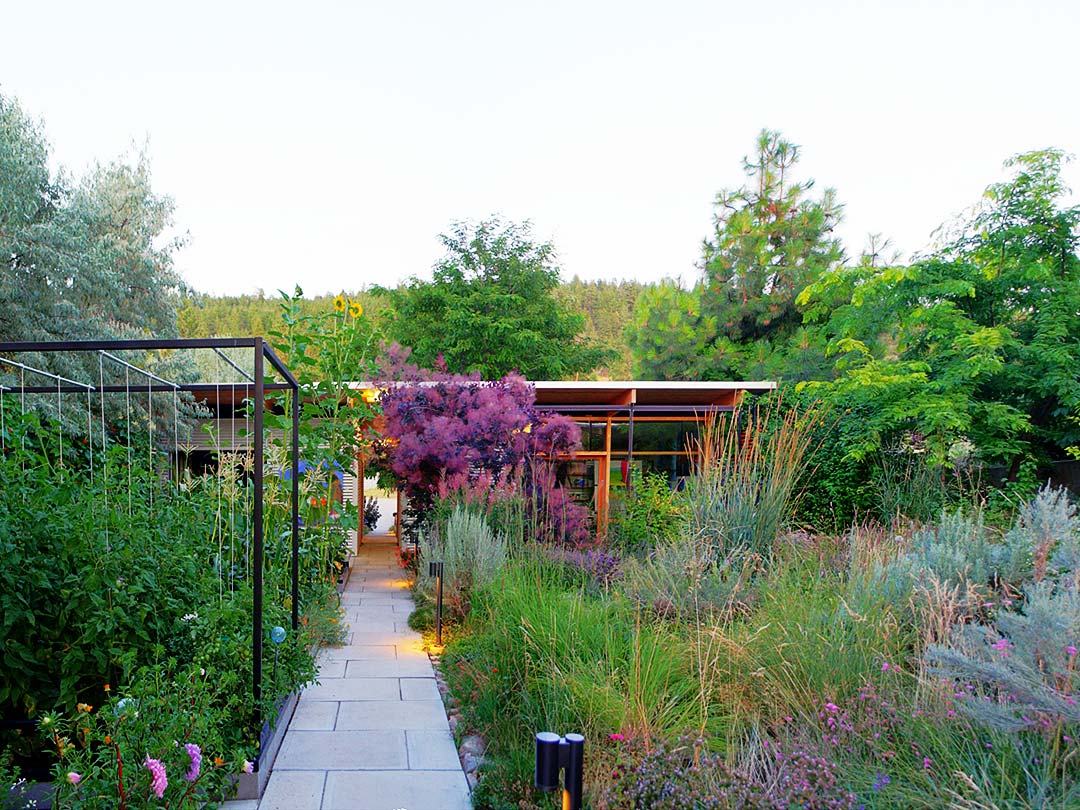 Studio west side Year 4– the vegetable garden (left) and xeriscape garden (right). The variety of species increases every year, with something different becoming dominant.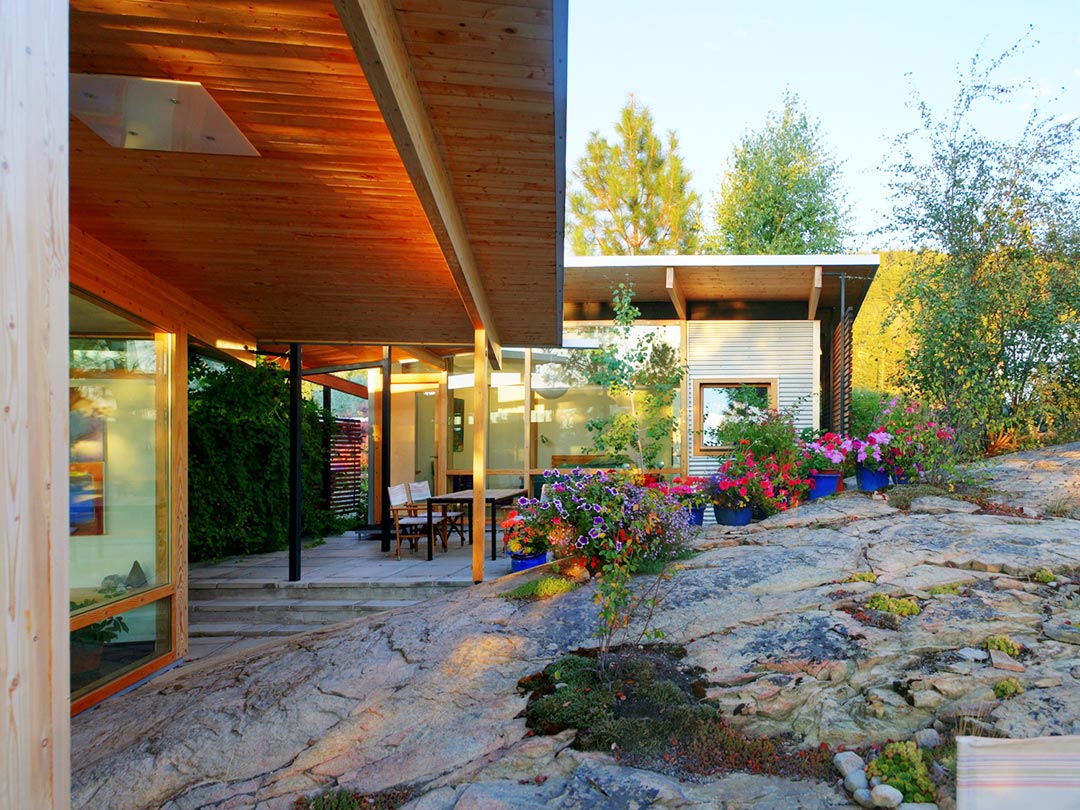 Rock patio Year 4– the rock slab is a habitat for moss, sedums and a dwarf Saskatoon in a tiny patch of soil. Water use is limited to colourful annuals in blue pots.
Our vegetable garden does get watered, but it's very much part of this strategy. We take a dim view of automatic irrigation: learning to recognize when plants need water and how much, and taking the time to give it to them is an integral part of this philosophy."
Text and photo credits: Erika Maurer
XERISCAPE IN ACTION
We will be showcasing many other xeriscape garden projects around the Okanagan as our site develops. We welcome your stories, photos and inspiration. Please contact us at: info@okanaganxeriscape.org
Share your xeriscape adventures with other gardeners in our community!