The Lawn Alternatives Garden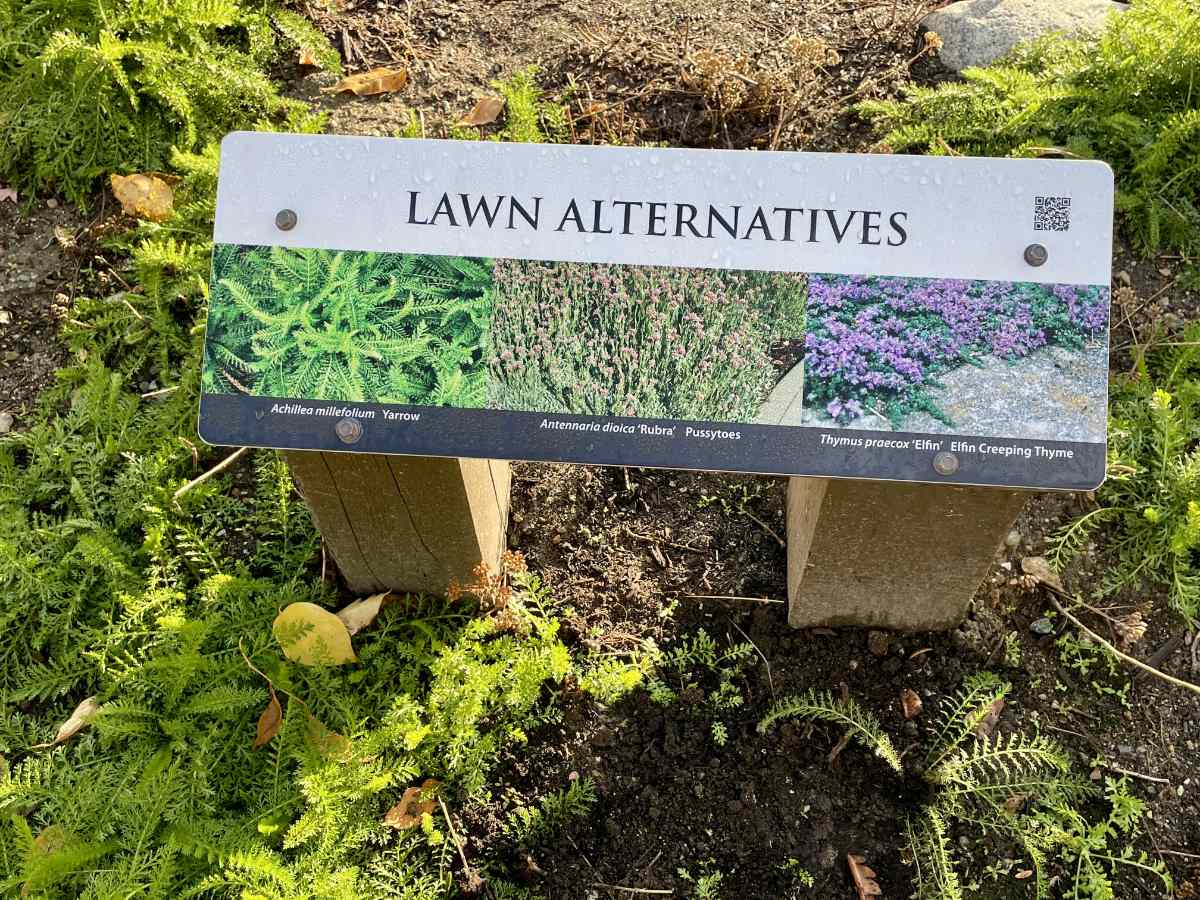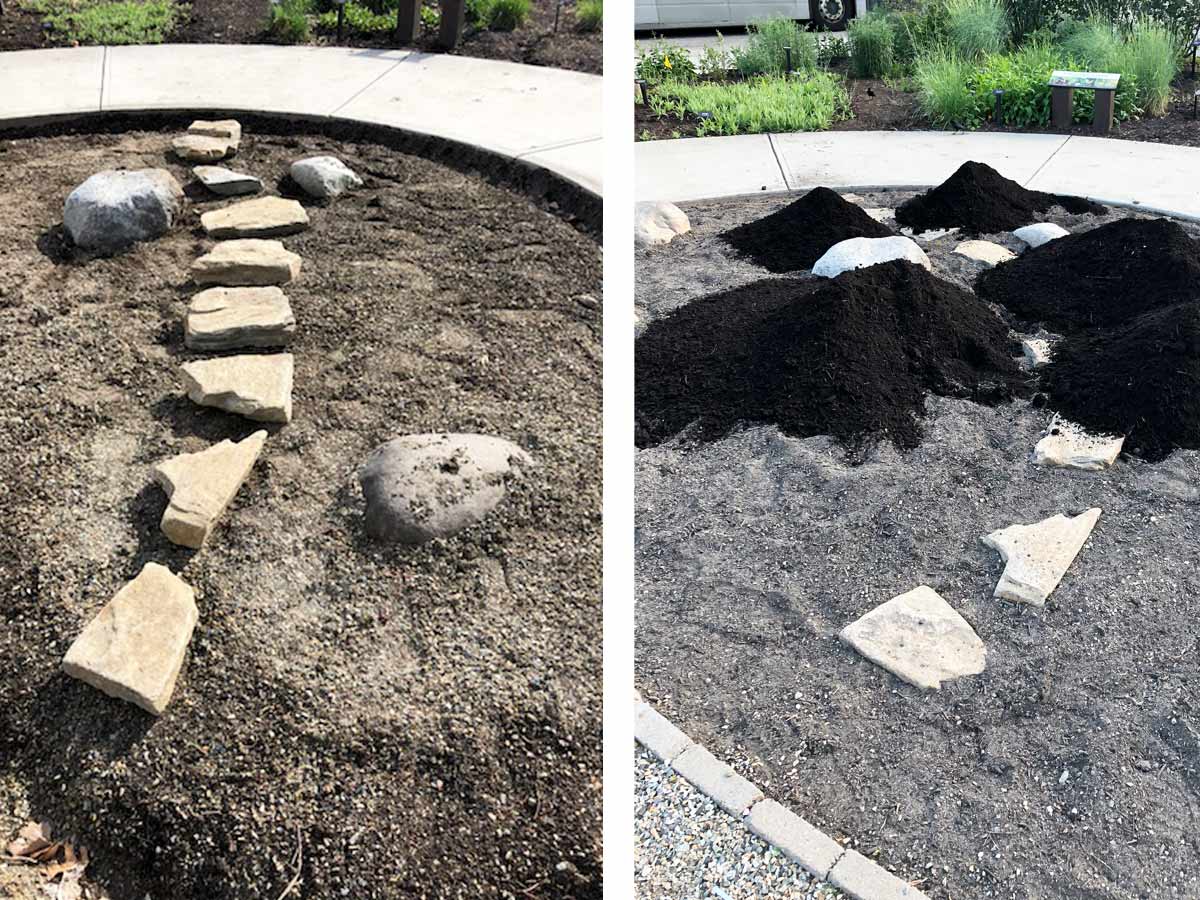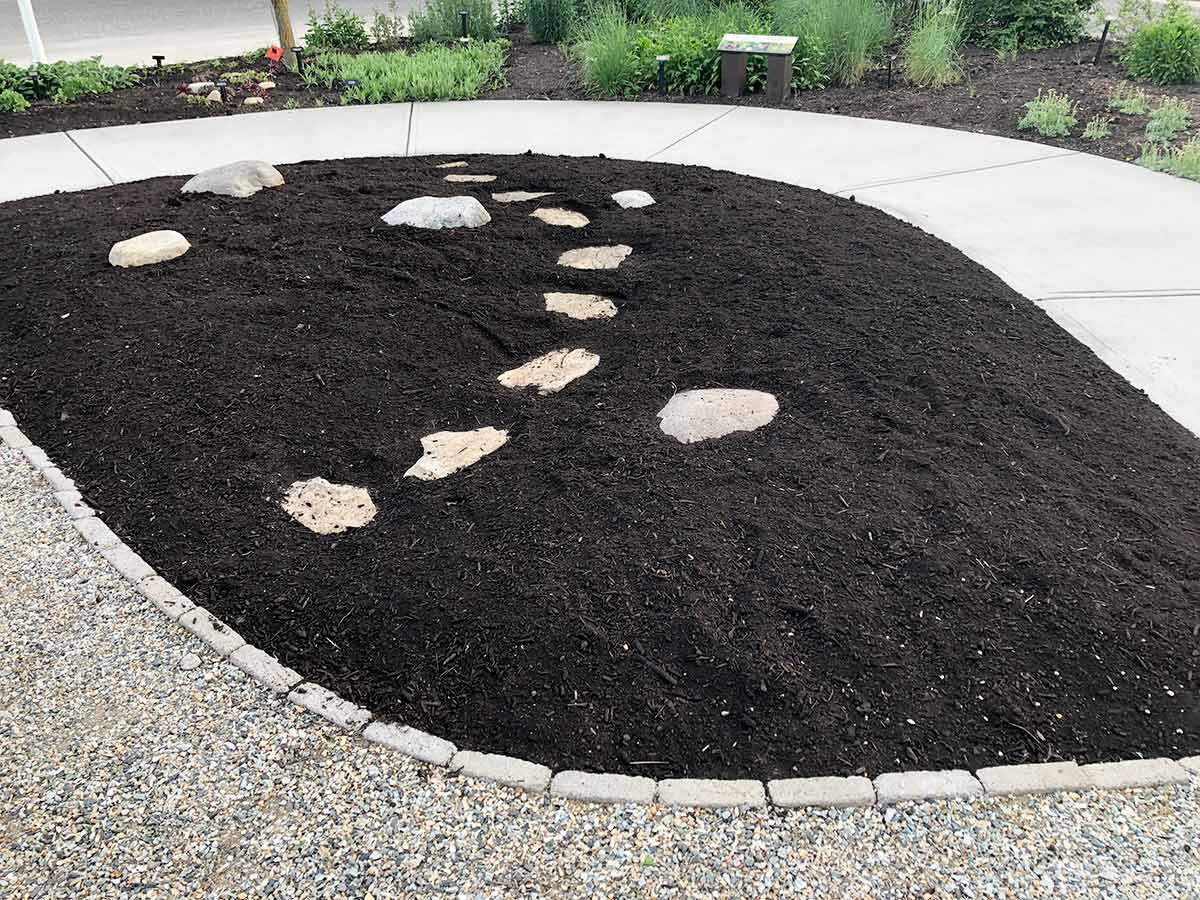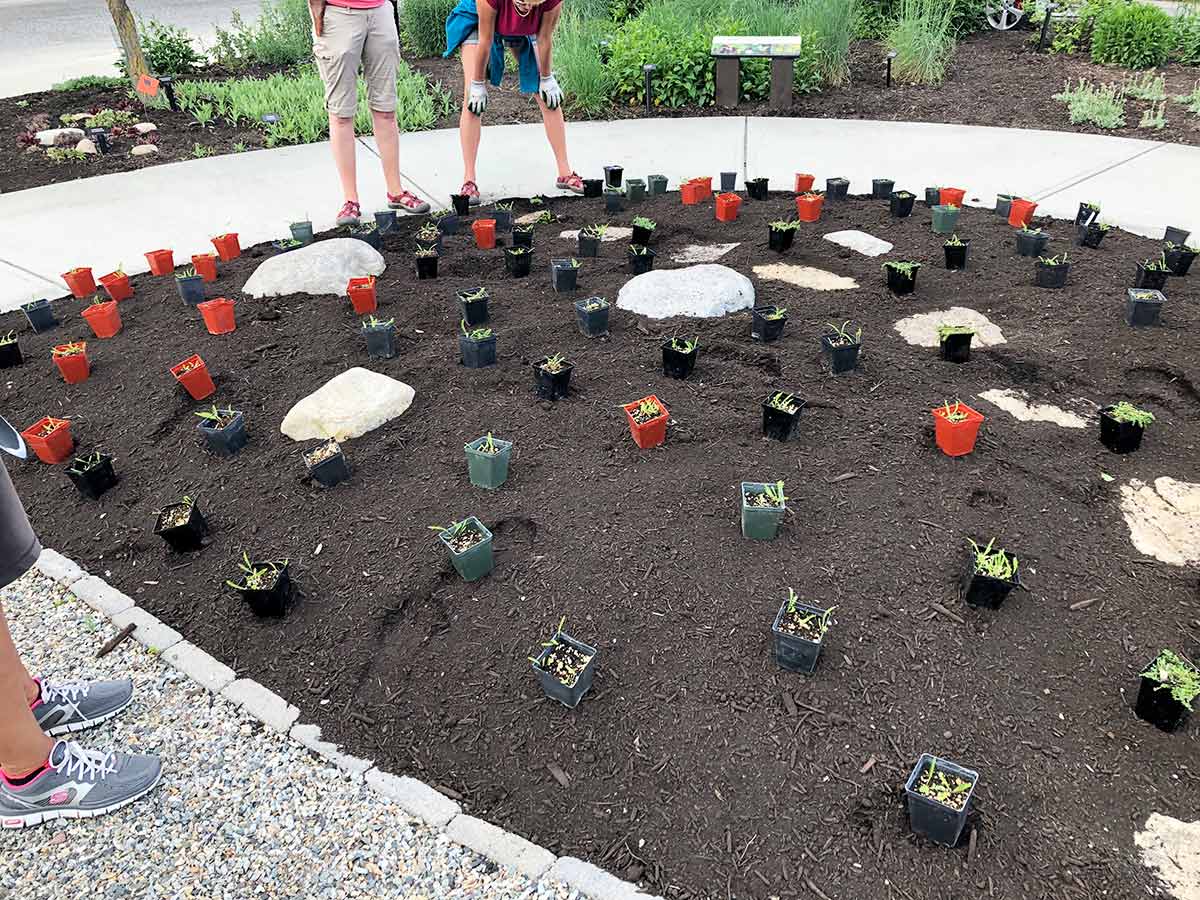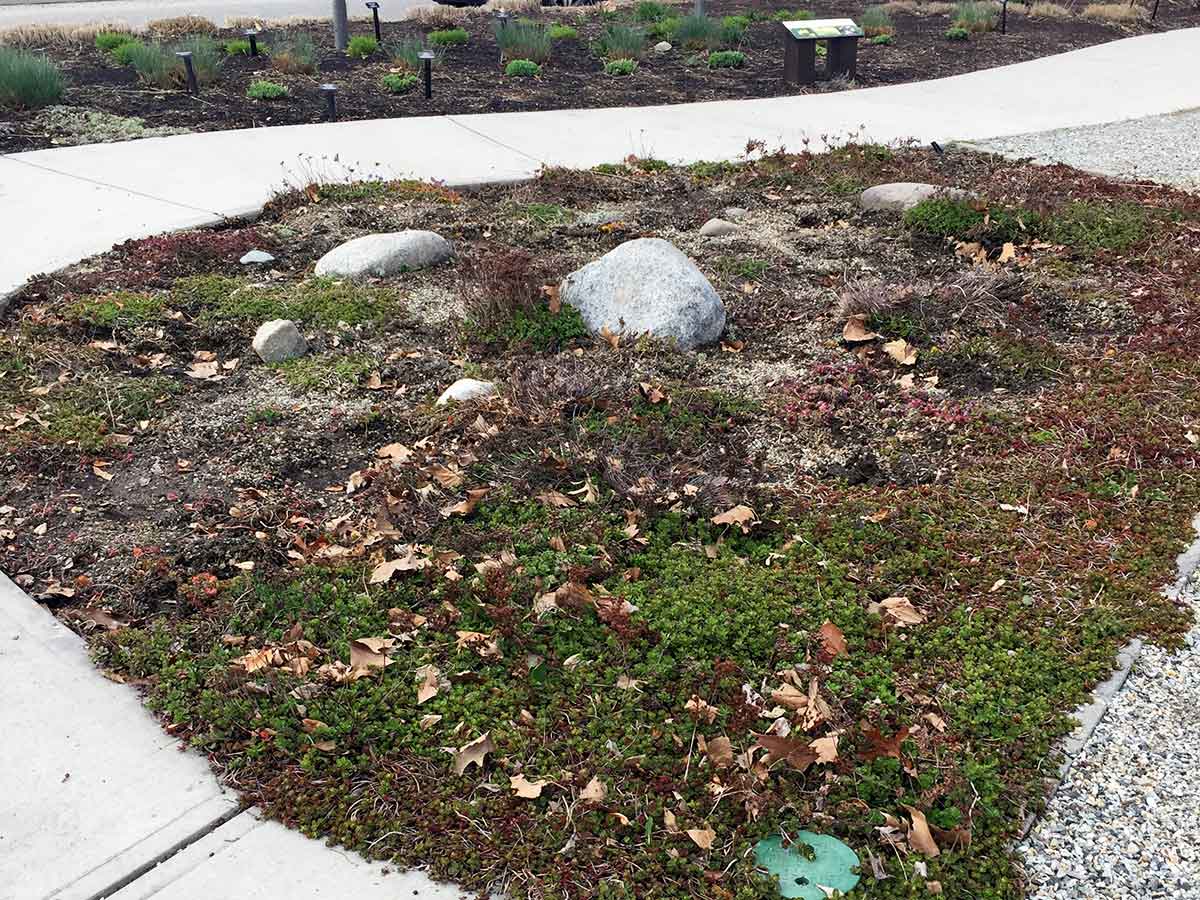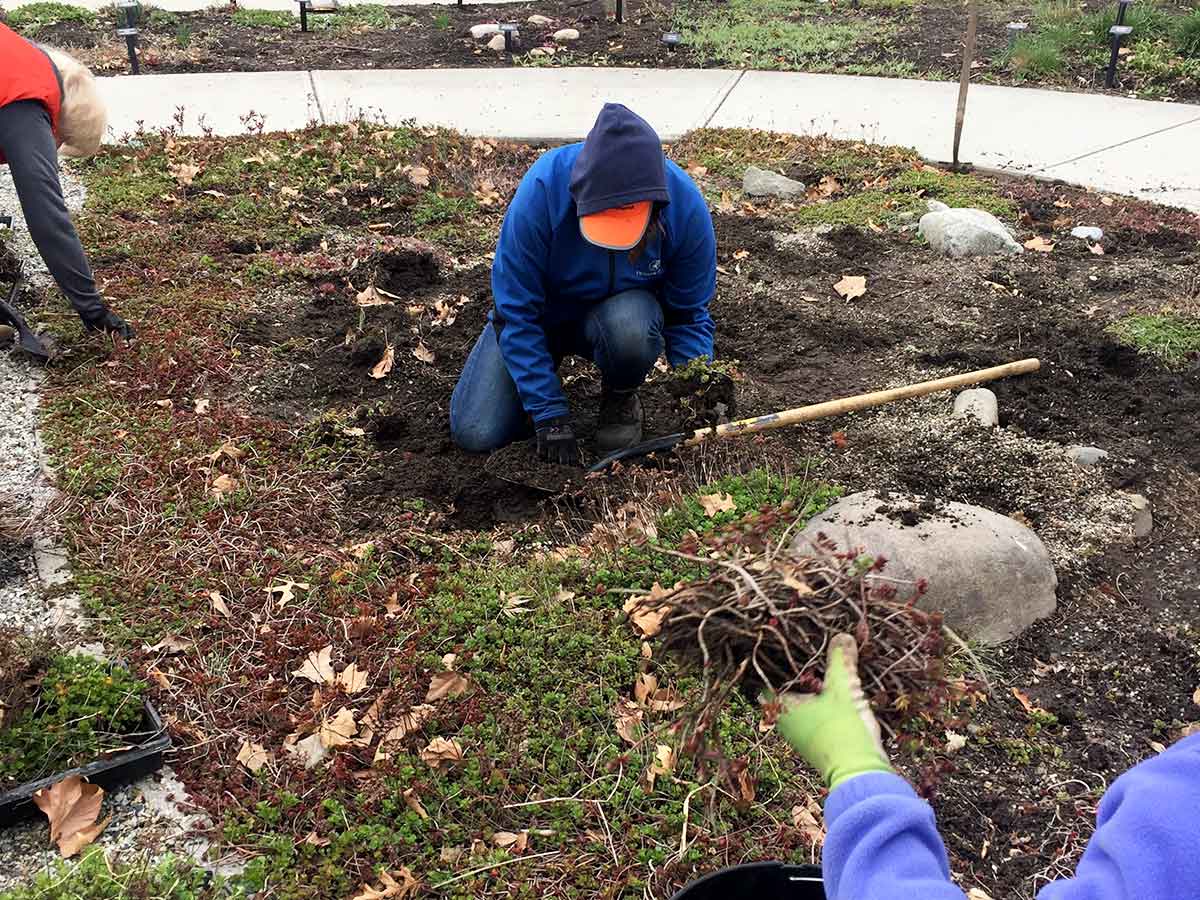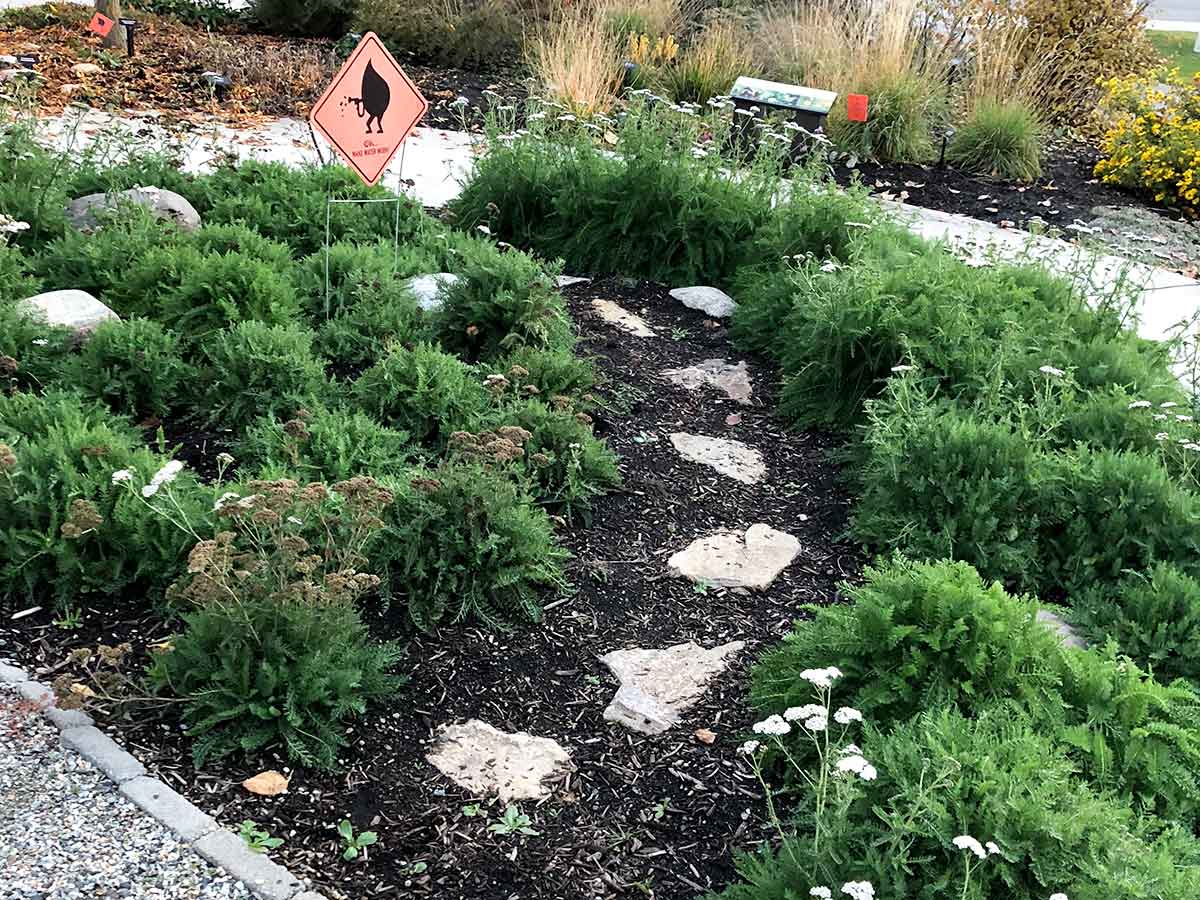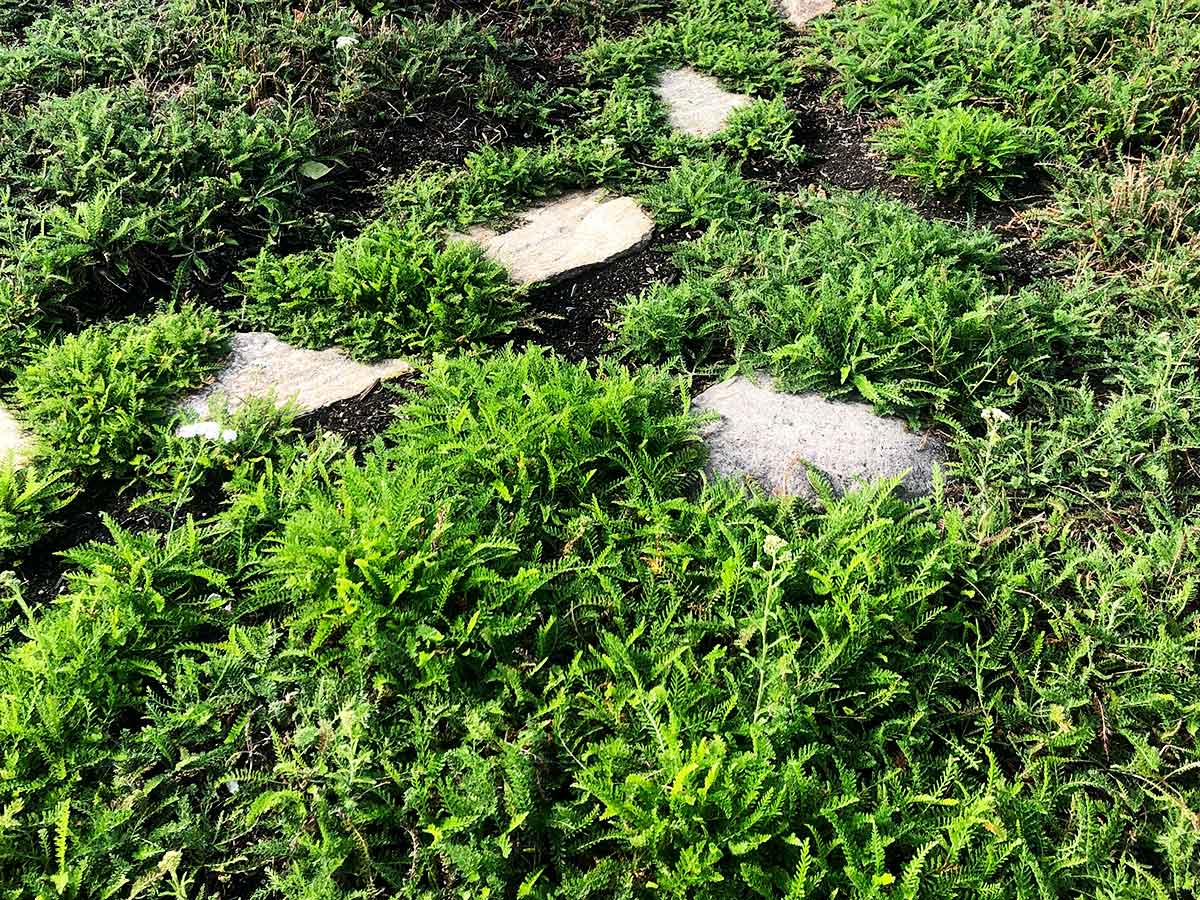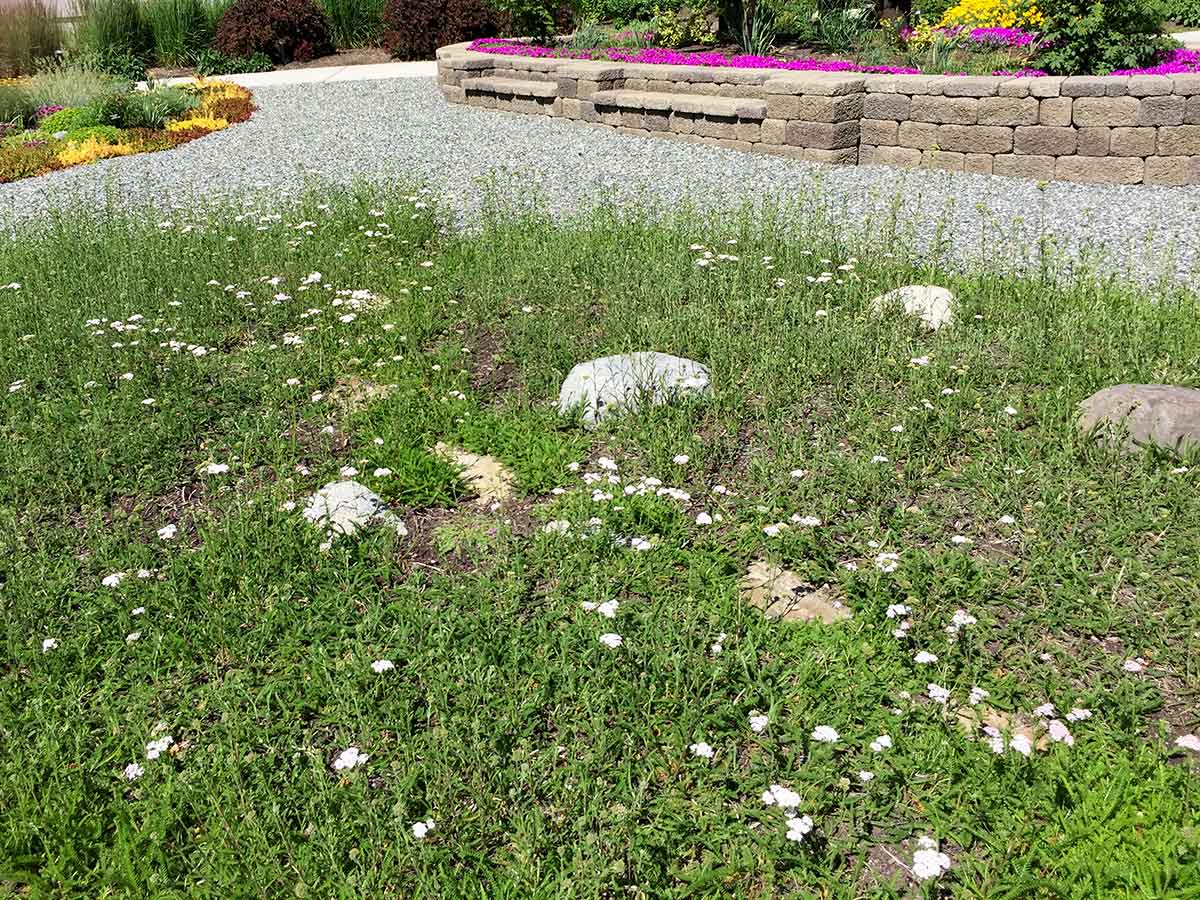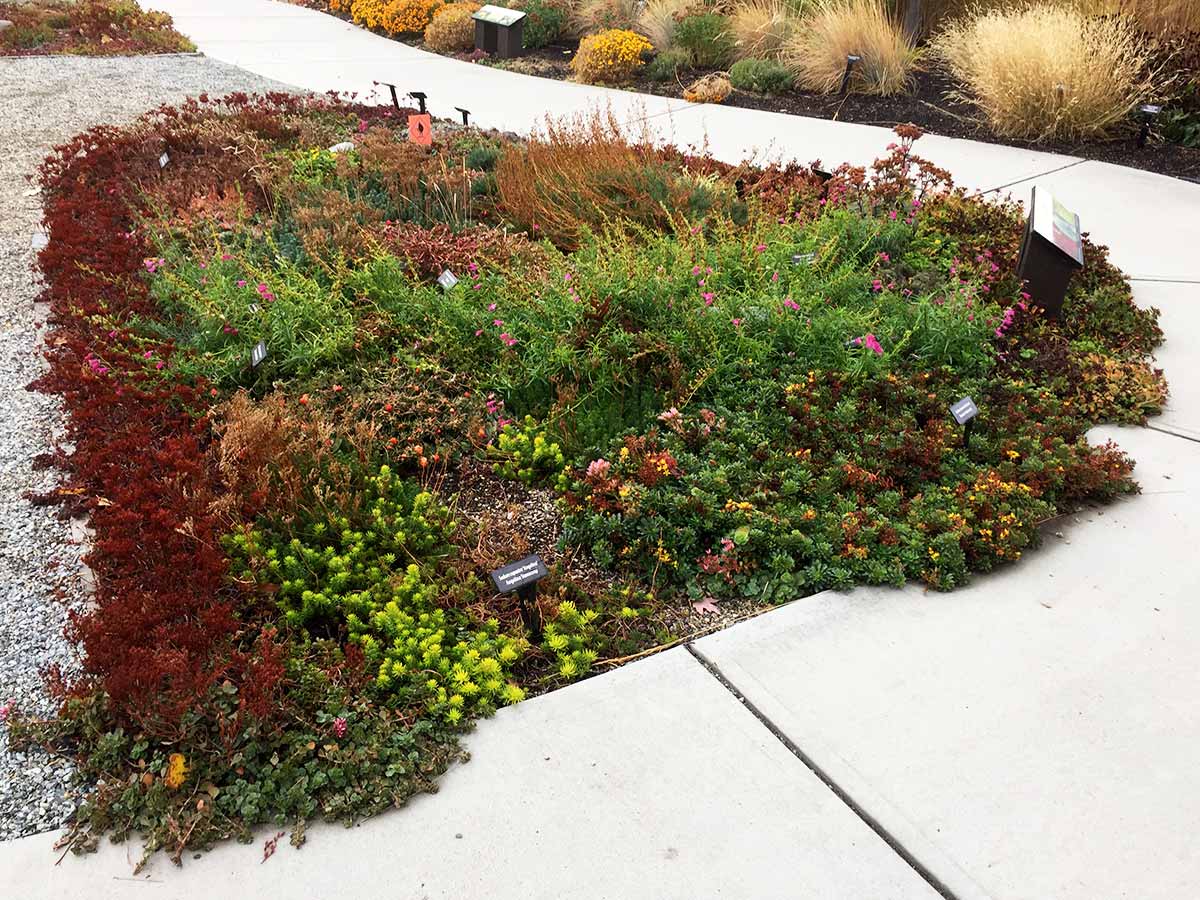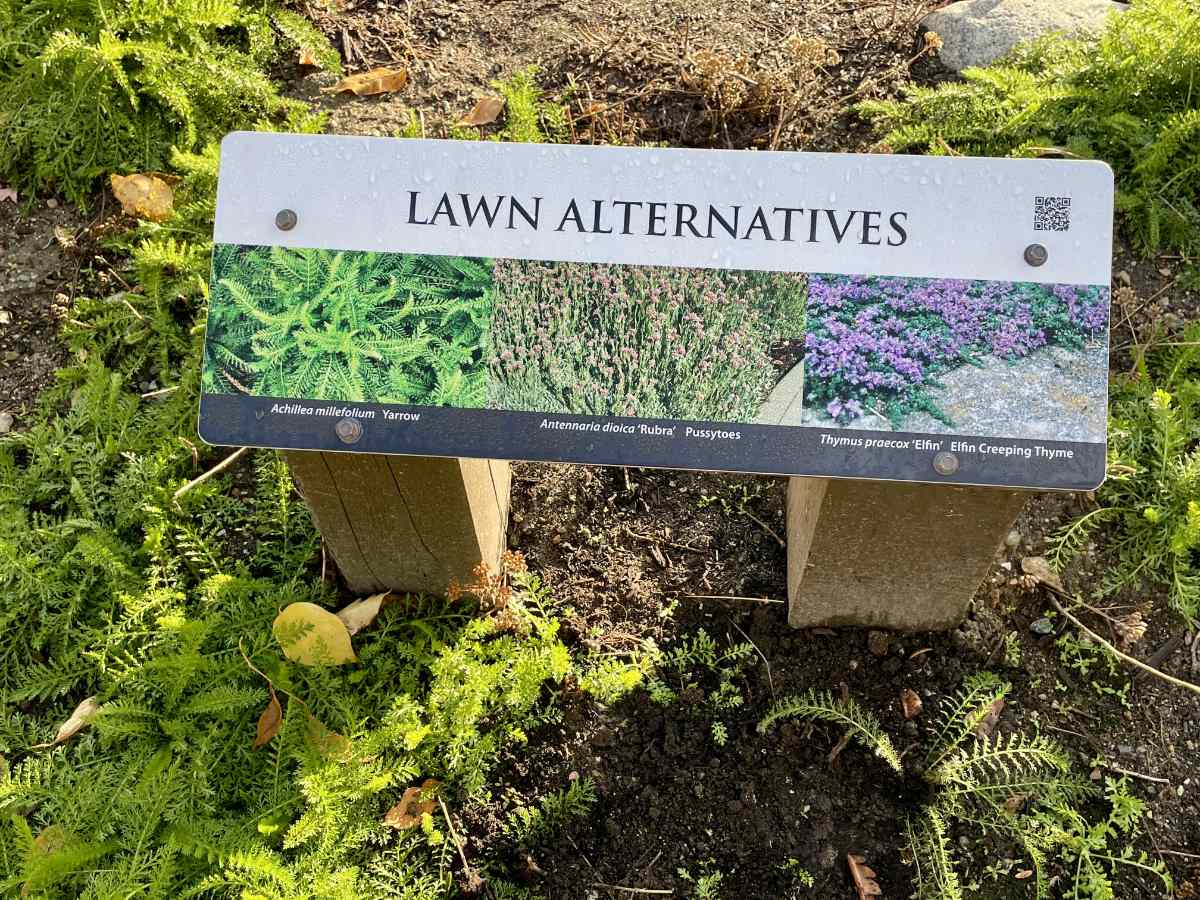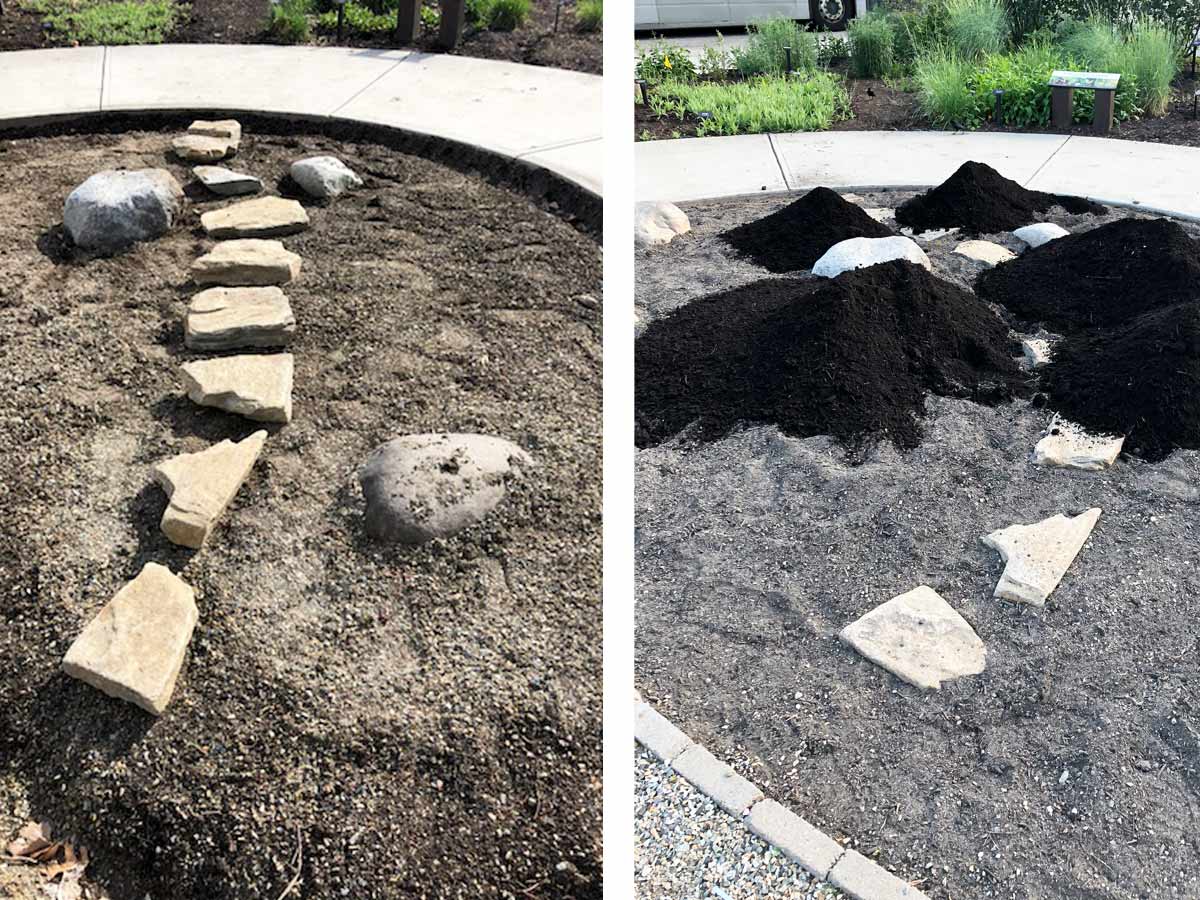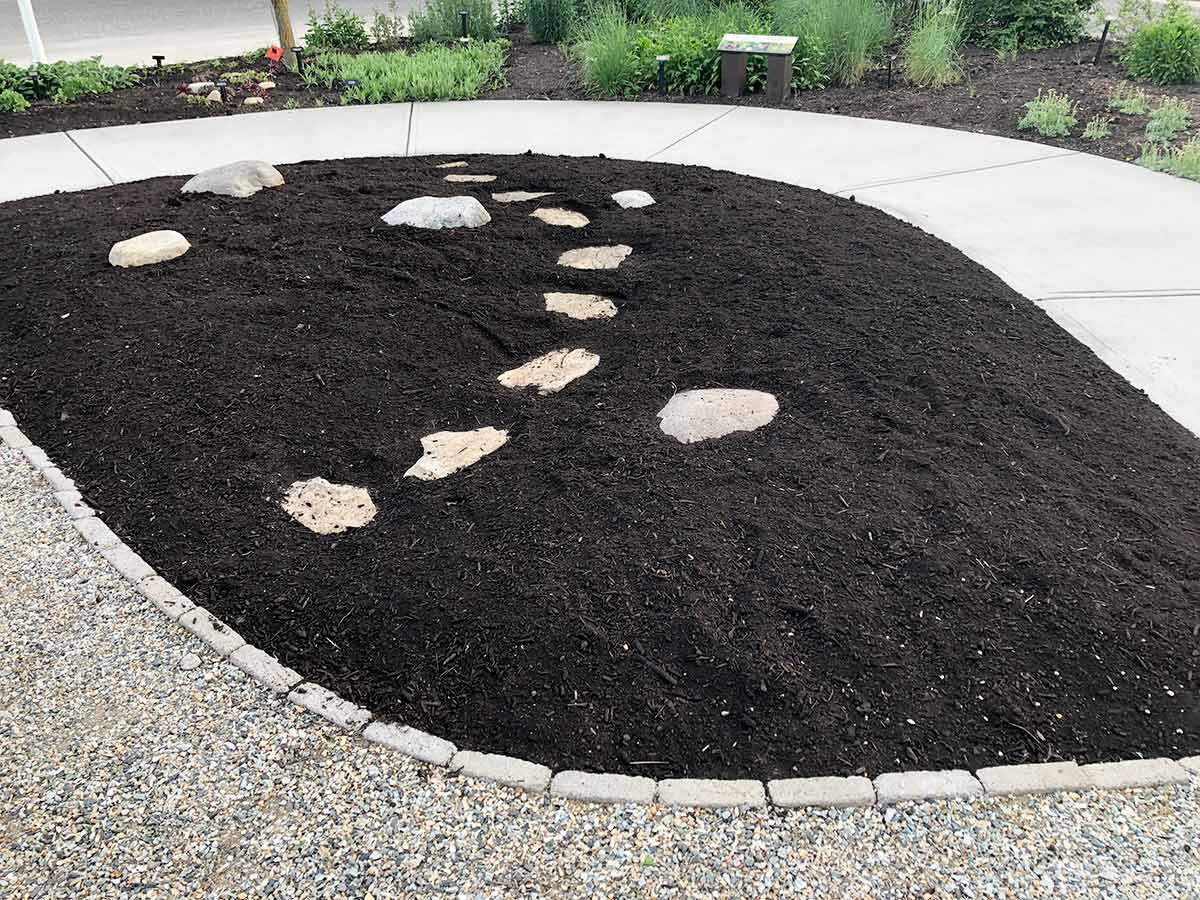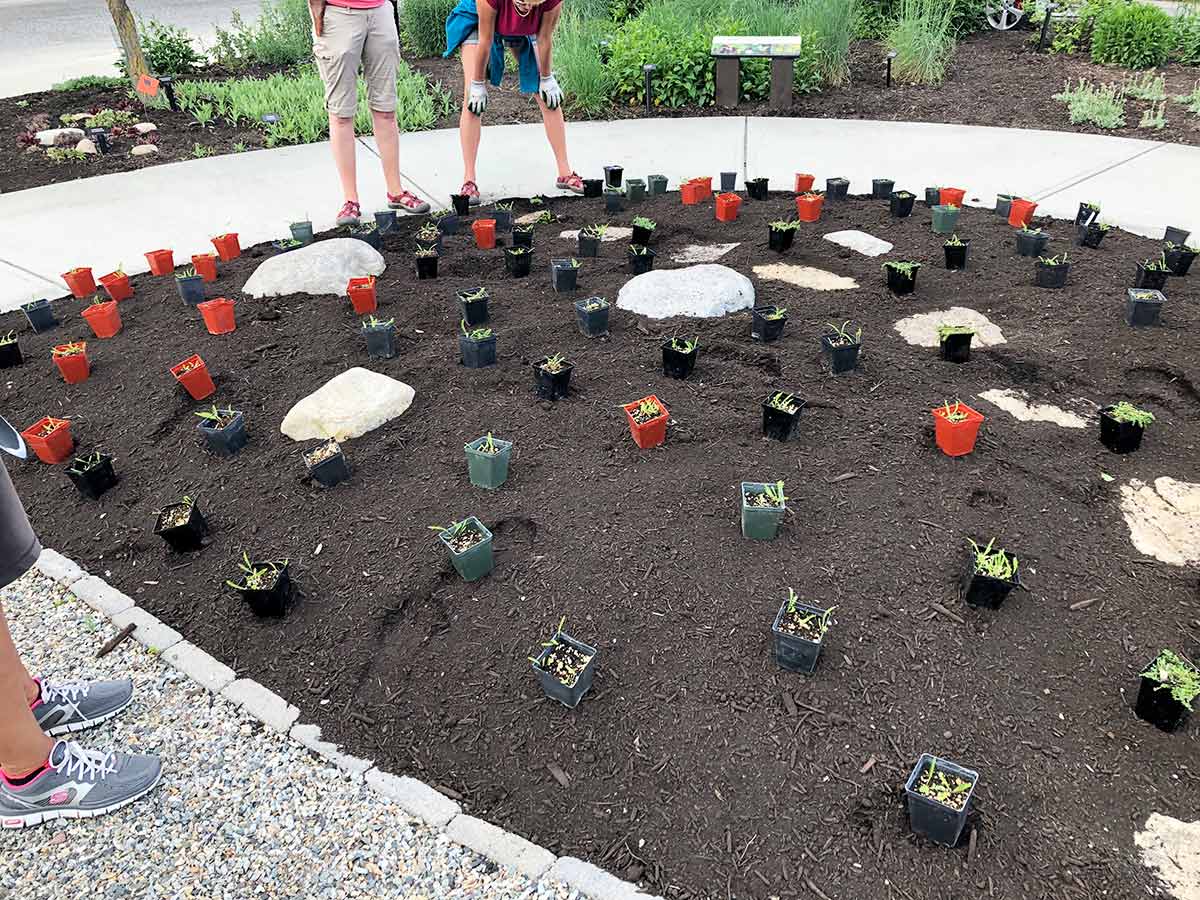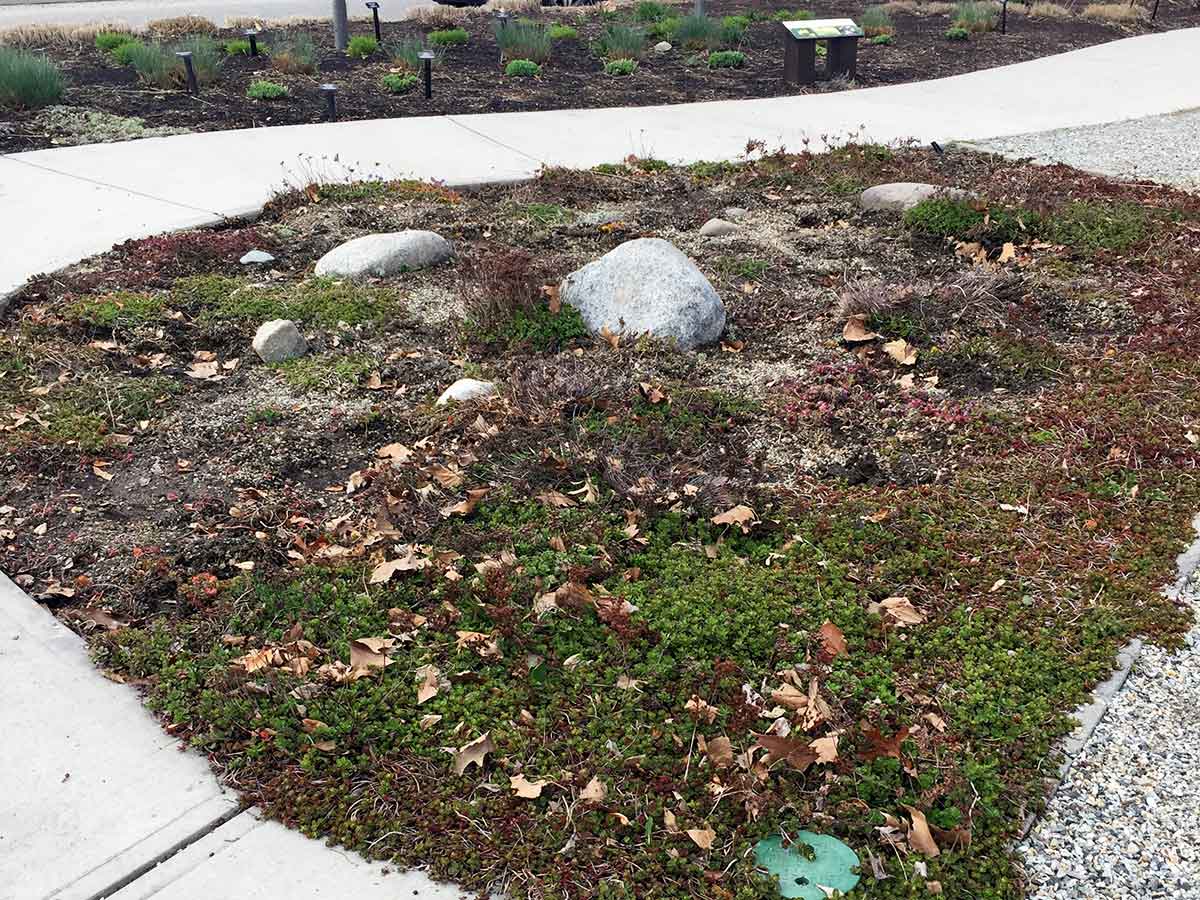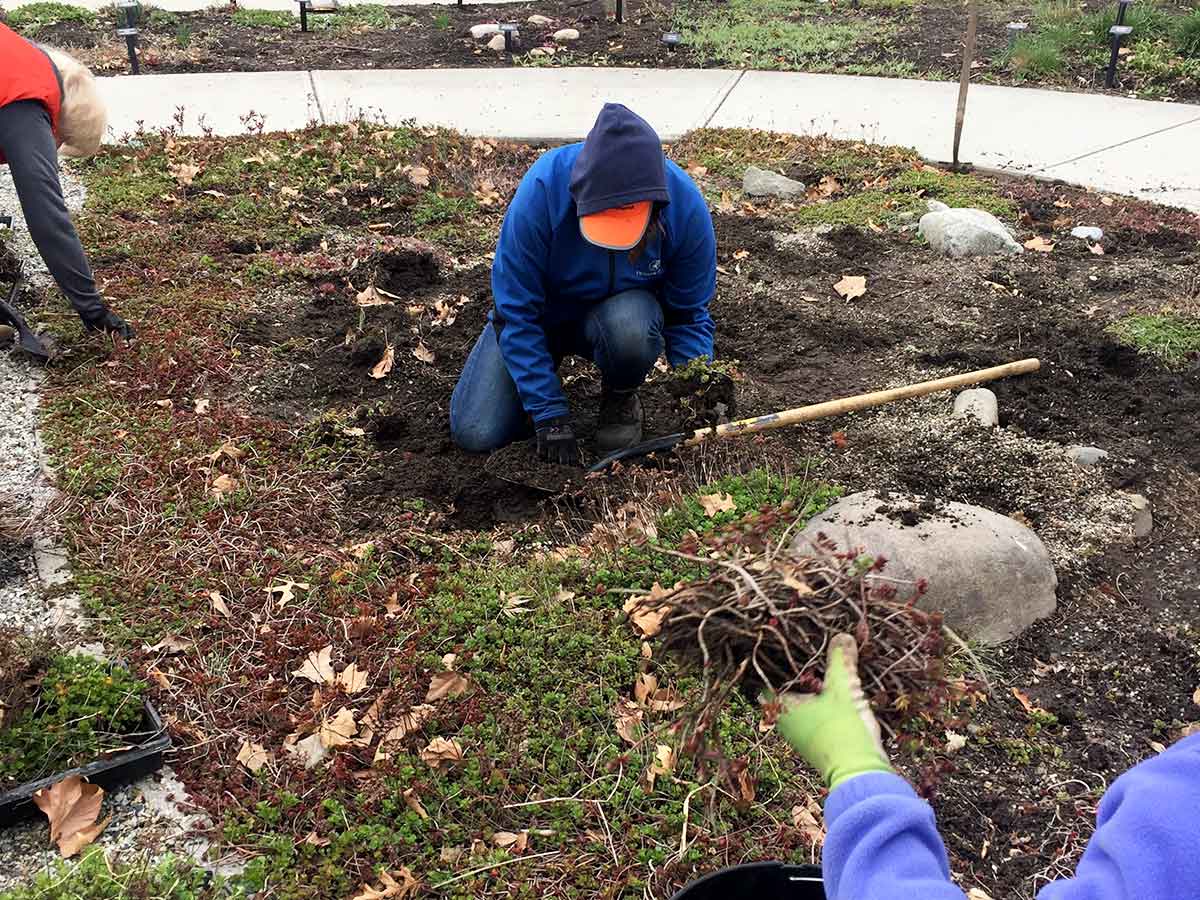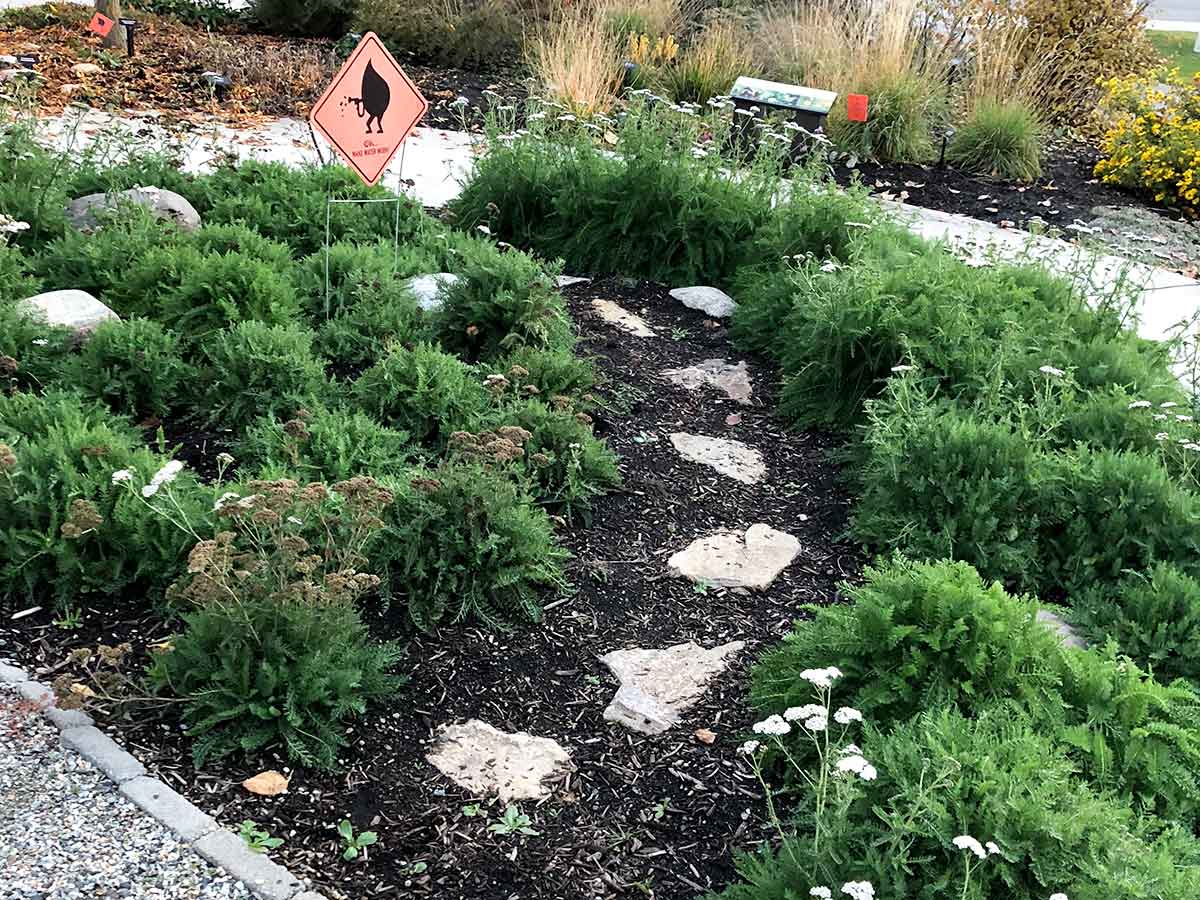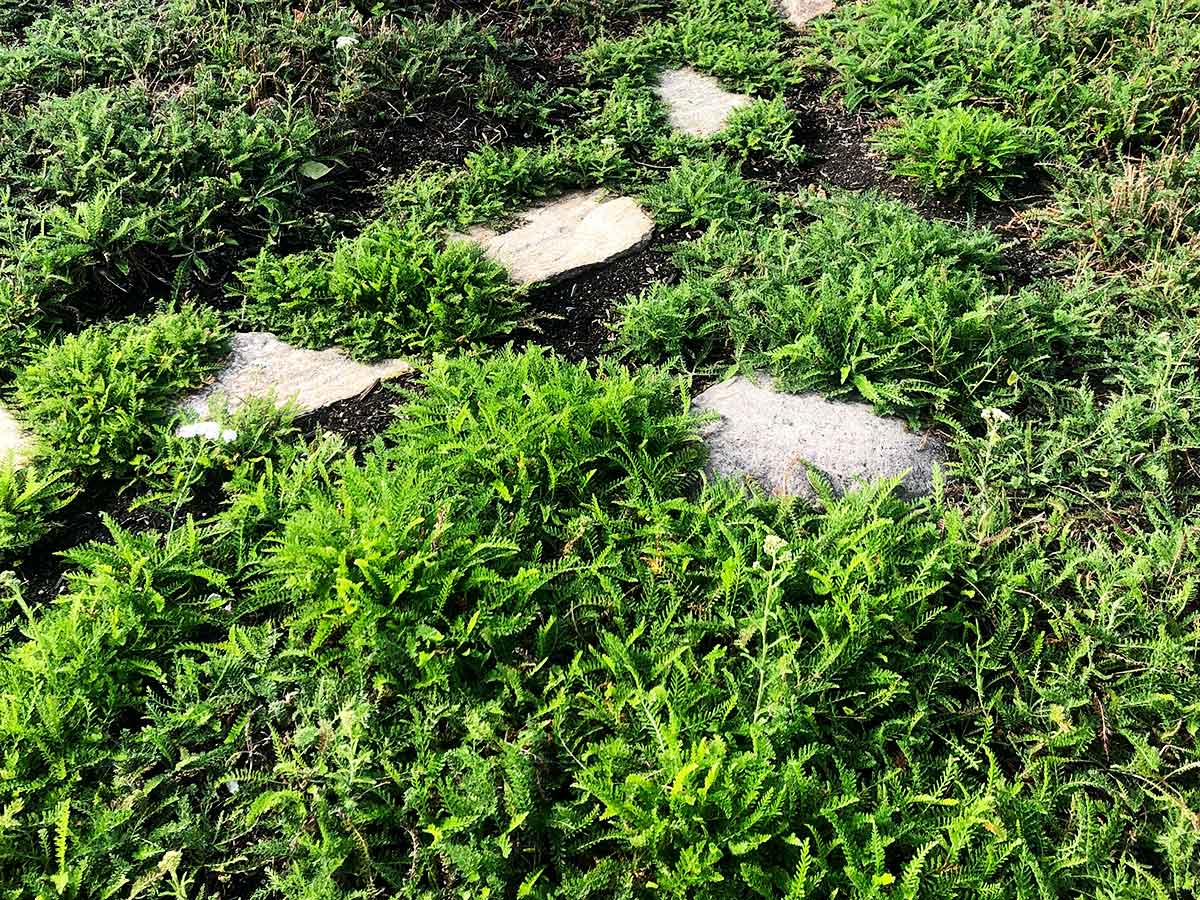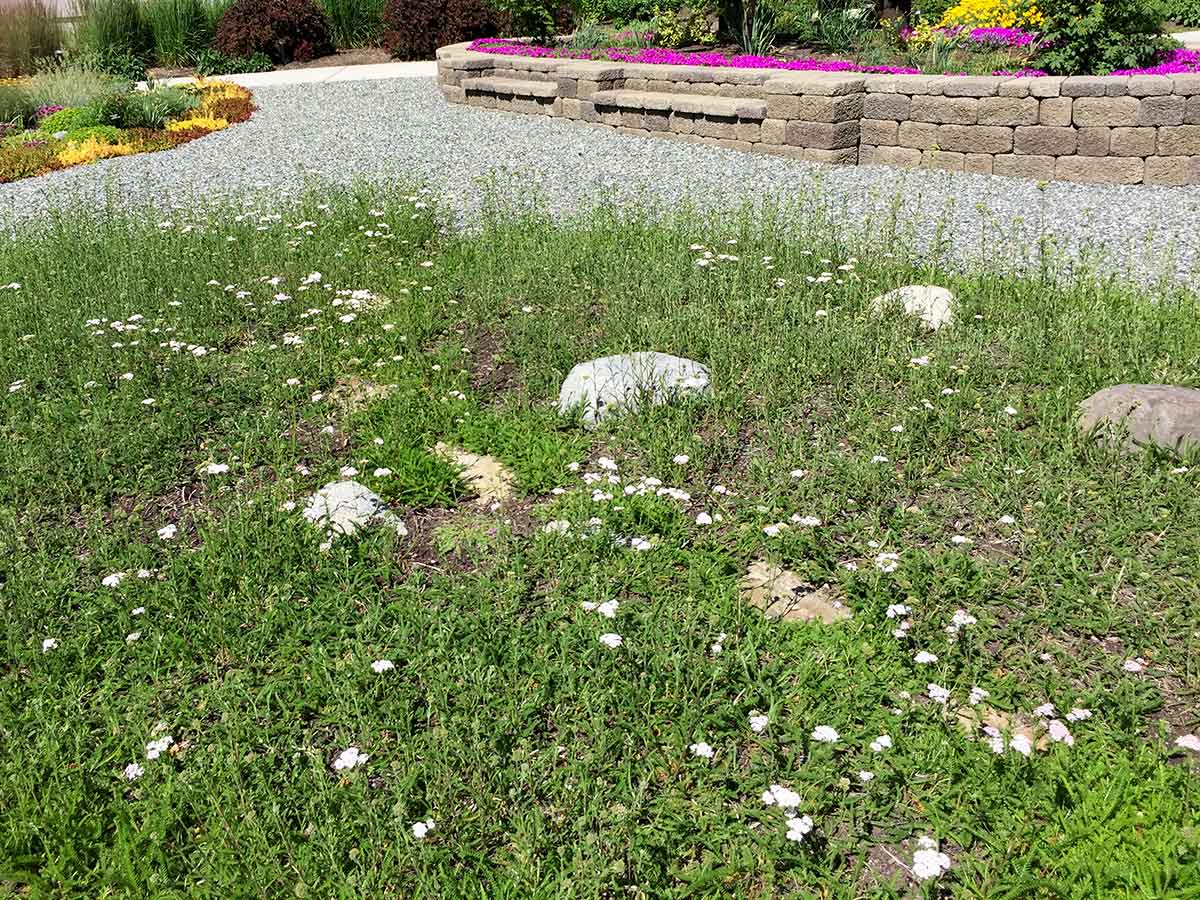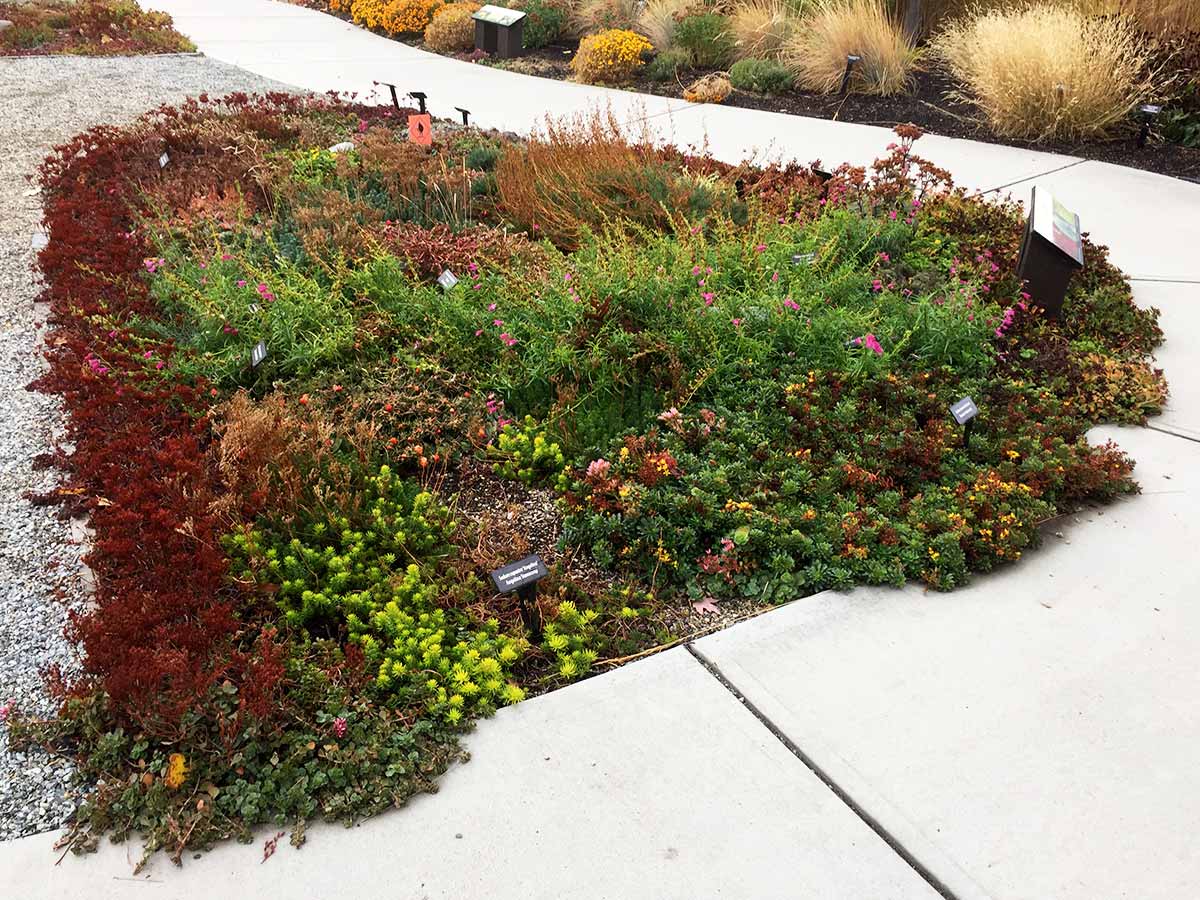 The new Lawn Alternatives theme garden is evolving and still in the experimental stage, but it demonstrates that such tough plants as Elfin thyme, Thymus praecox Elfin, yarrow, Achillea millefolium, barren strawberry, Waldsteinia fragarioides, Antennaria dioica, Pussytoes and dwarf fleeceflower, Persicaria affininis Dimity, can be used around flagstones and as a ground cover where people walk.
Each has been found to have advantages and disadvantages, but all can be used instead of the thirsty green lawns composed of non-native grass varieties that are traditional, but which do not belong in the arid Okanagan, wasting precious water to keep them green.
Plant List for the Lawn Alternatives Garden –
Achillea millefolium – Yarrow
Antennaria dioica 'Rubra' – Pussytoes
Thymus praecox 'Elfin'  – Elfin Creeping Thyme
Persicaria affinis 'Dimity' – Dwarf Fleeceflower
Waldsteinia fragarioides – Barren Strawberry
Check our Plant Database for details on individual plants.