Xeriscape (Water-Wise) Classes
"Introduction to the Seven Principles of Xeriscape" – presented as a one-day class, contains practical information for people who want to make changes to an existing landscape or create a new landscape, as well as for those who are new to gardening in the Okanagan.
Our Okanagan Xeriscape specialists use extensive knowledge to illustrate the principles of design and planning, soil improvement, practical turf areas, efficient irrigation, use of mulch, good maintenance, and appropriate plant selection. You will learn how to get started with xeriscape and where to find further information.
Classes are held twice a year– in the Spring and the Fall.
If you wish to be notified as soon as our new class schedule is posted, email admin@okanaganxeriscape.org and ask to be put on the class notification list.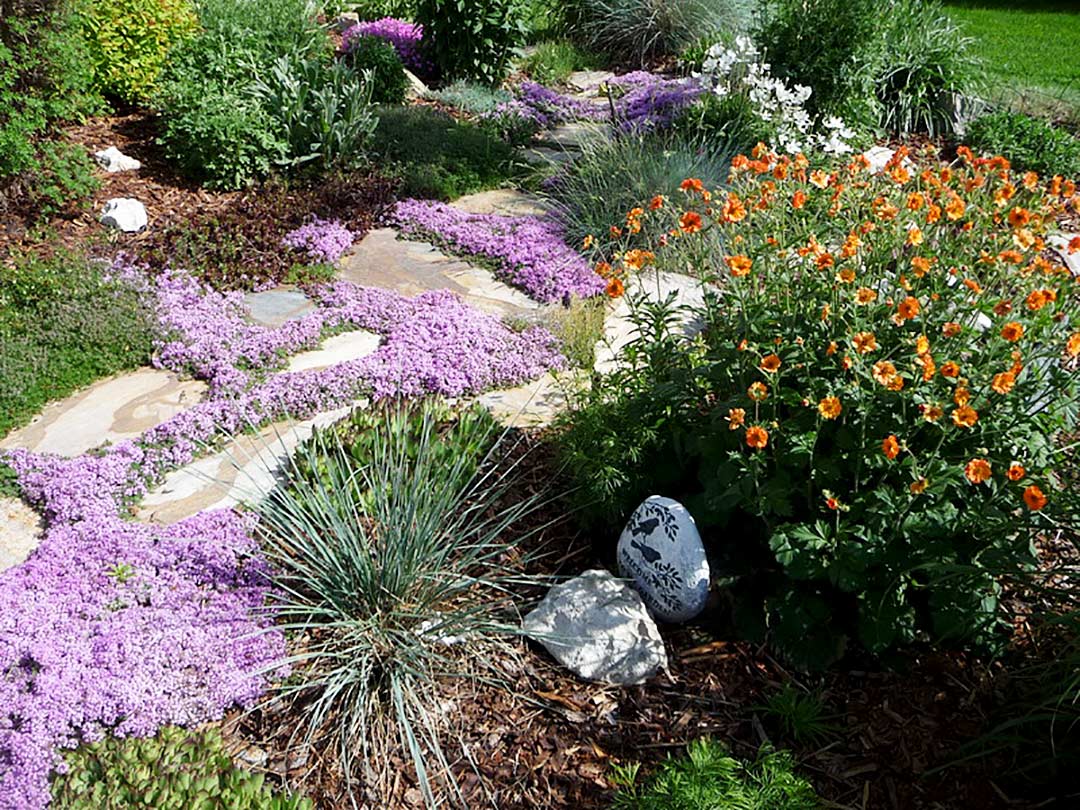 Xeriscape landscapes are colourful and attractive. With the diversity of water wise plant species available, almost any style of gardening is possible. The easy to follow principles will guide you in using methods to garden in harmony with nature. Learn simple ways to drastically reduce landscape water use while at the same time saving time and money. Maintenance will be reduced – less mowing, trimming, weeding, watering and fertilizing are needed. Plants will thrive. Healthy plants are highly resistant to pests and diseases thereby reducing or eliminating the need for chemical pesticides and fertilizers.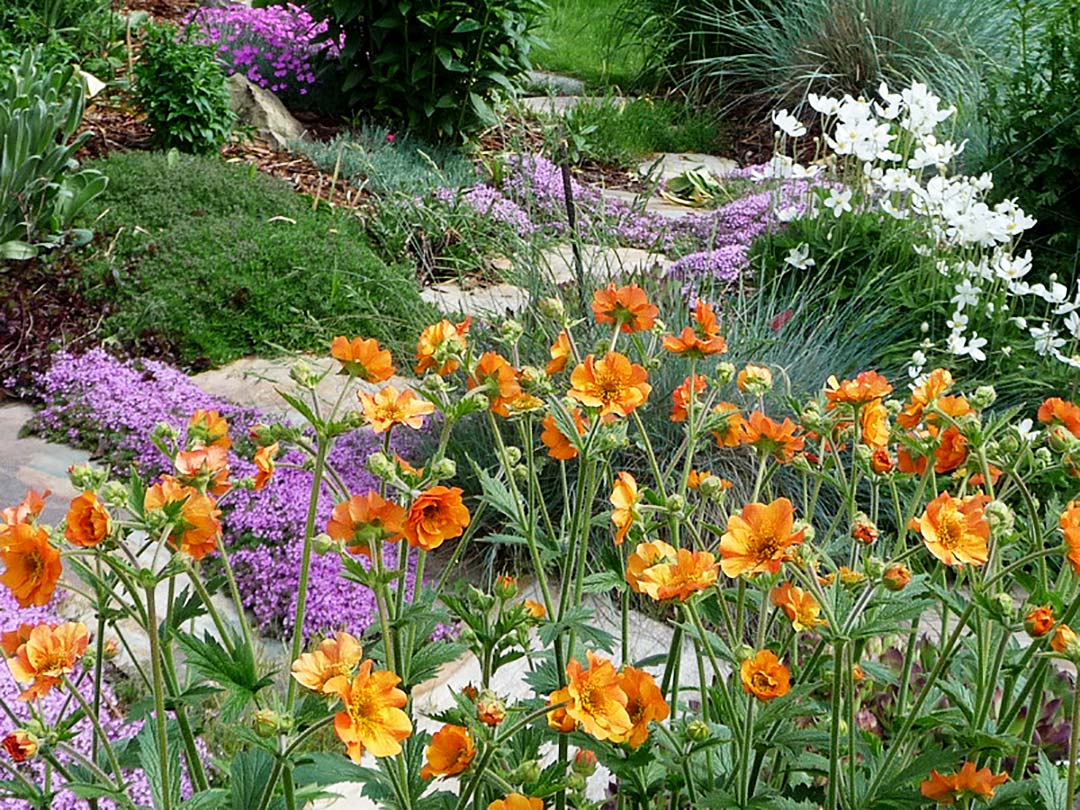 PRIVATE WORKSHOPS
Our XERISCAPE (WATER WISE) GARDENING CLASS material is also available as a one day workshop locally or away from Kelowna.
Contact admin@okanaganxeriscape.org for details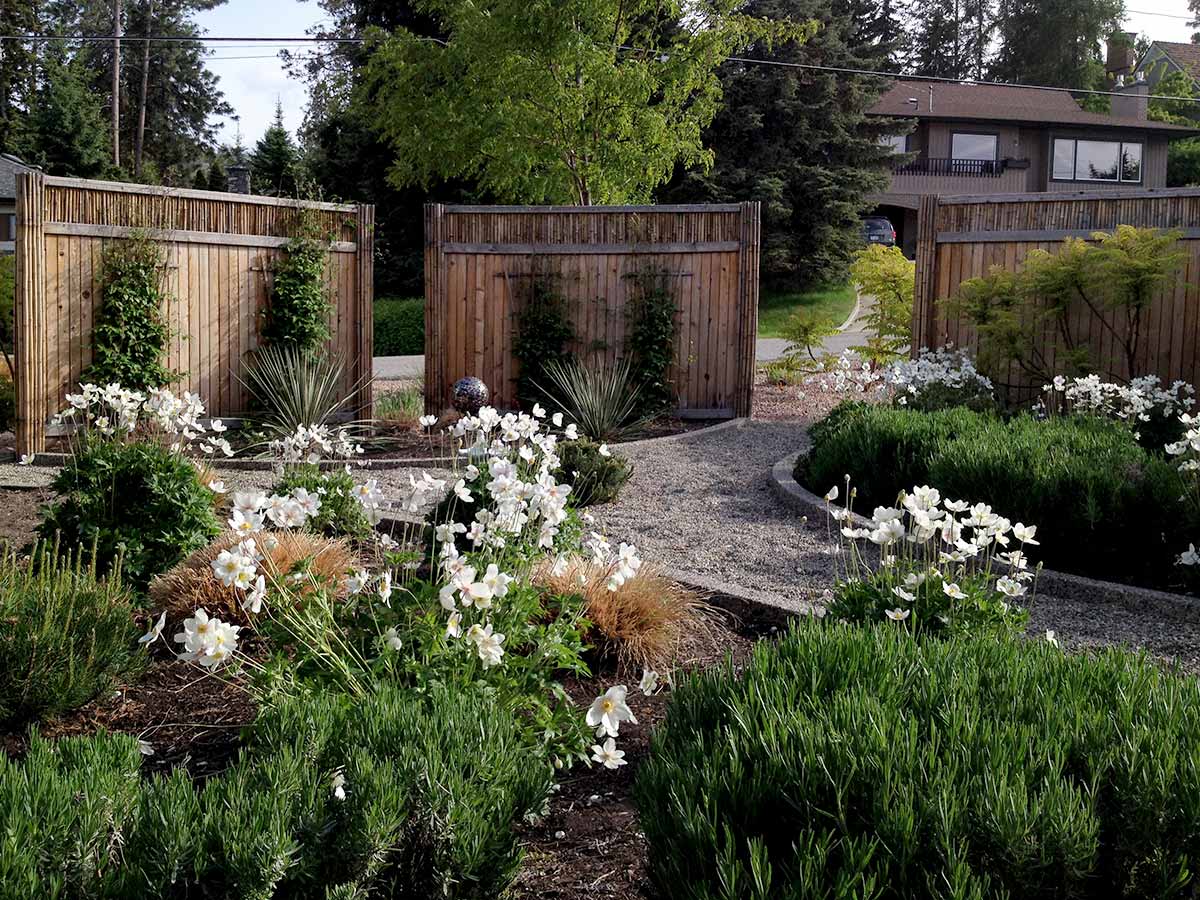 PUBLIC PRESENTATIONS
Introduction to Xeriscaping: 30 – 60 minute presentation for groups such as Garden Clubs, Service Clubs, Neighbourhood Associations
Contact admin@okanaganxeriscape.org for details