OXA Projects– Spirit Square Garden
The West Kelowna Xeriscape Spirit Square Garden broadens our opportunity to educate people about xeriscape— Gardening with Nature — and creating beautiful landscapes which conserve water. We wish to thank everyone for their contributions in making our dream a reality and welcome everyone to visit the garden, situated at 2569 May Street in West Kelowna.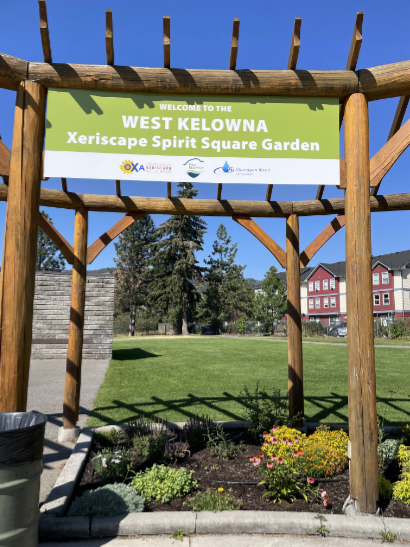 The Garden
OXA was interested in expanding its reach and educating more people about xeriscape and the City of West Kelowna had a small public garden badly in need of renovation, so we joined forces to create this illustration of xeriscape.
Located in Westbank Centre Park's Spirit Square, opened in 2009 to celebrate the 150th anniversary of the founding of the Colony of B.C., the new garden is about 600 square feet, built within an imposing wooden infrastructure.
Not only will the new garden be a joy for those passing by or stopping for a visit, it will also be a gathering place for volunteers interested in helping maintain the garden and learn more about xeriscape, as well as for tours and classes where people can learn about creating beautiful landscapes using less water.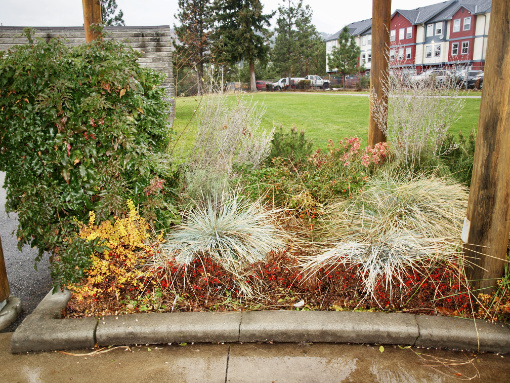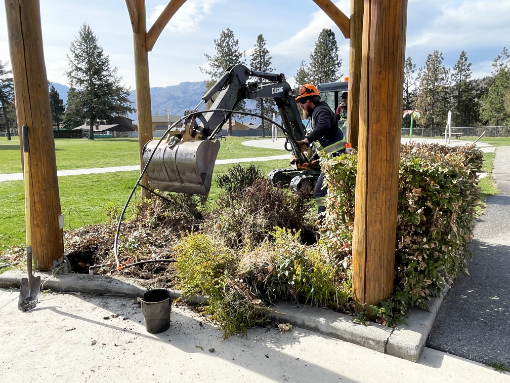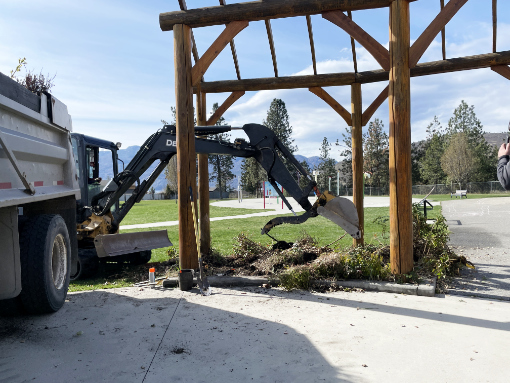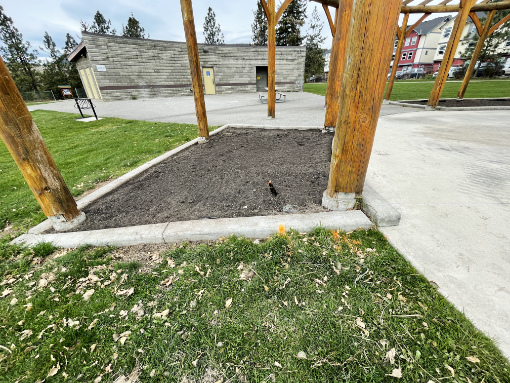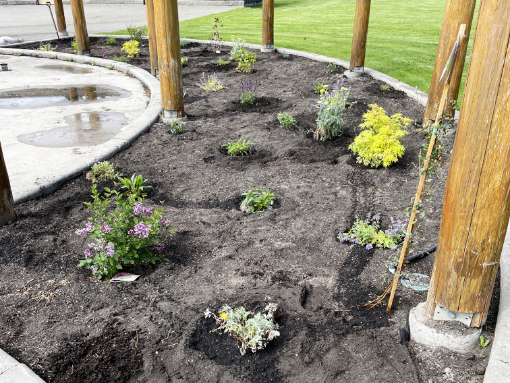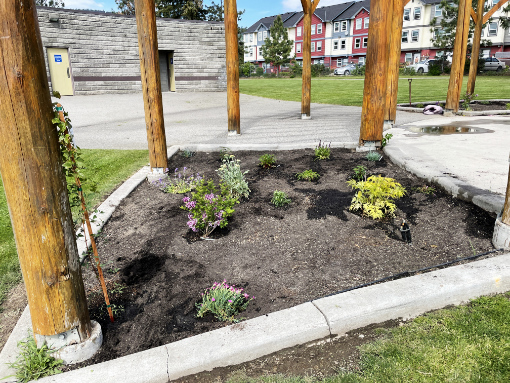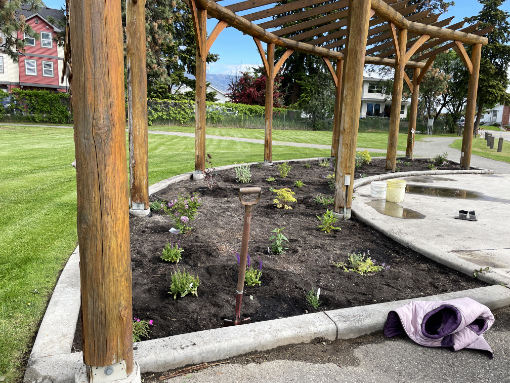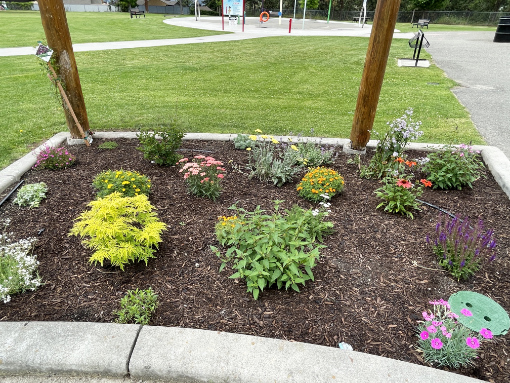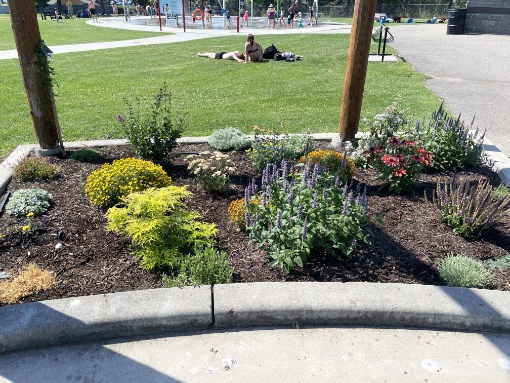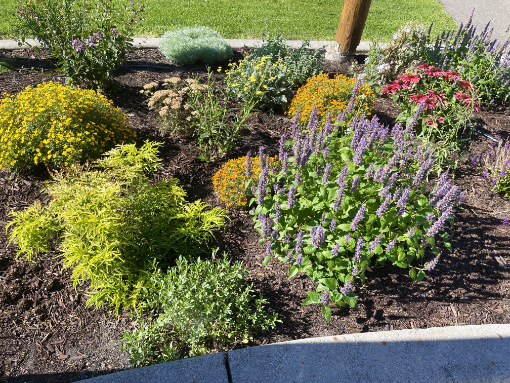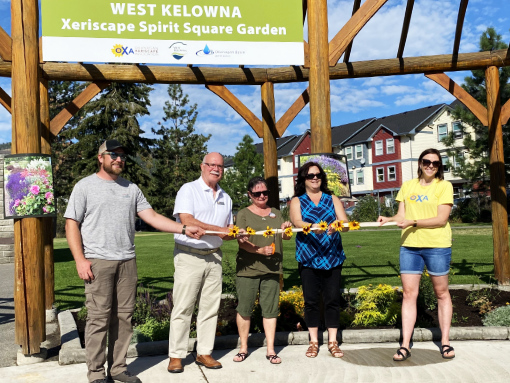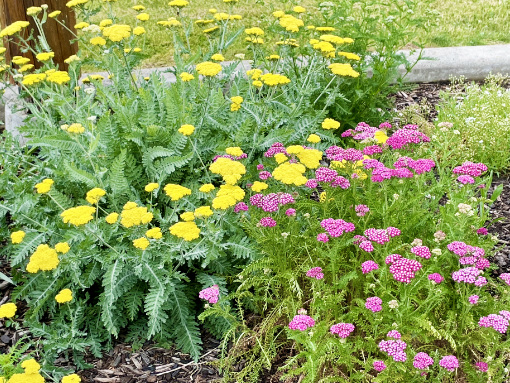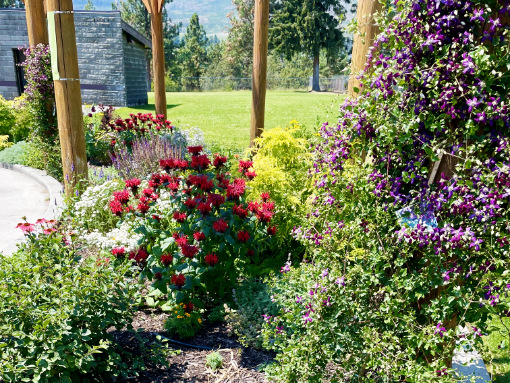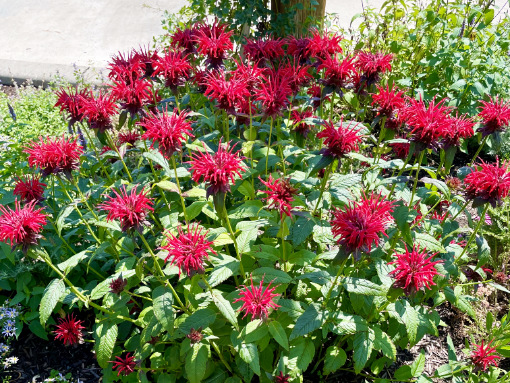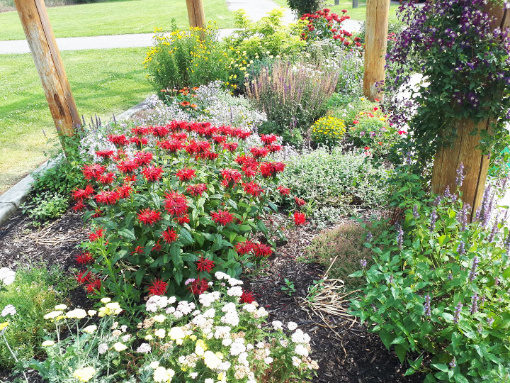 West Kelowna Garden-before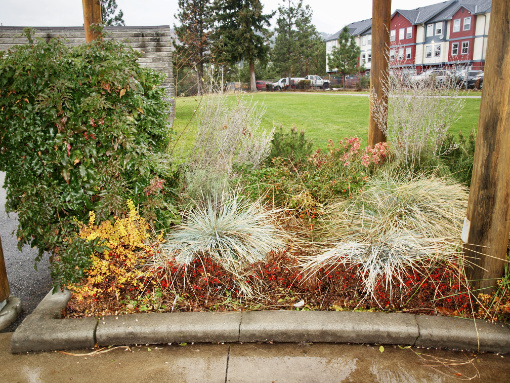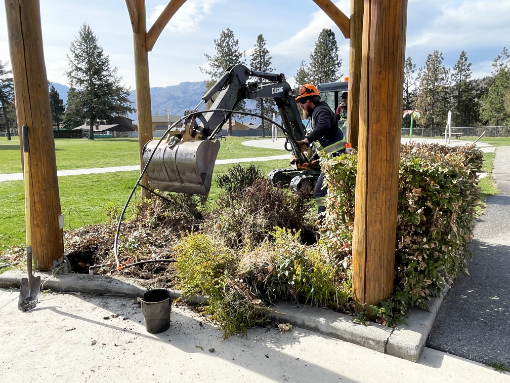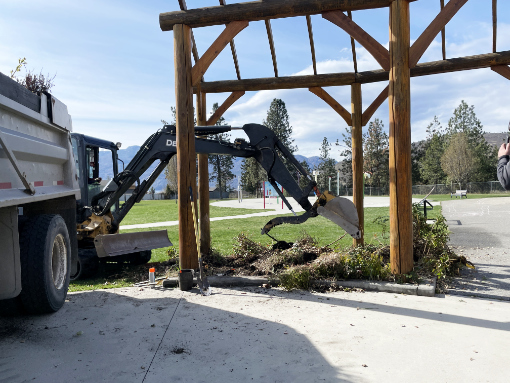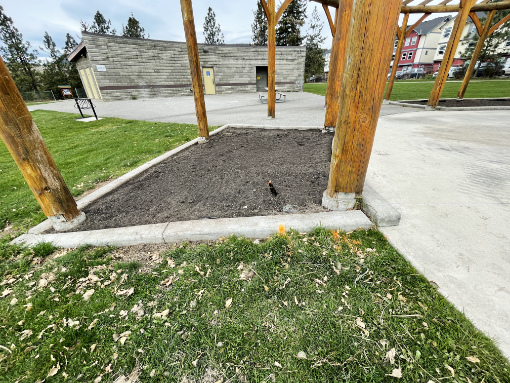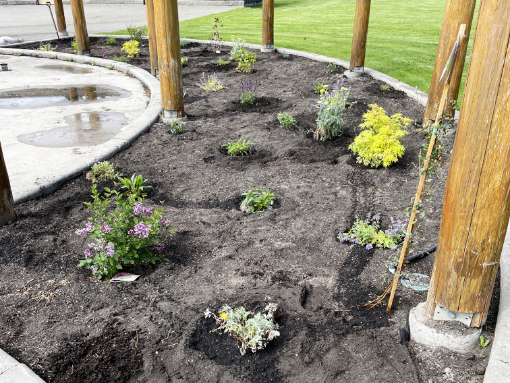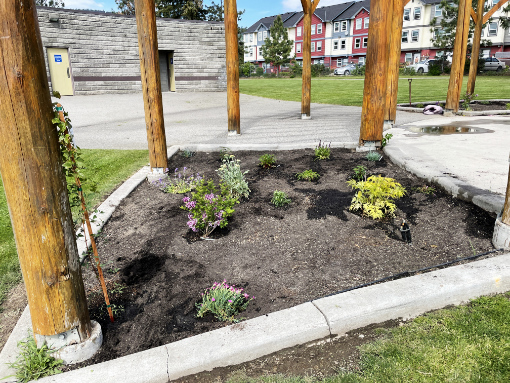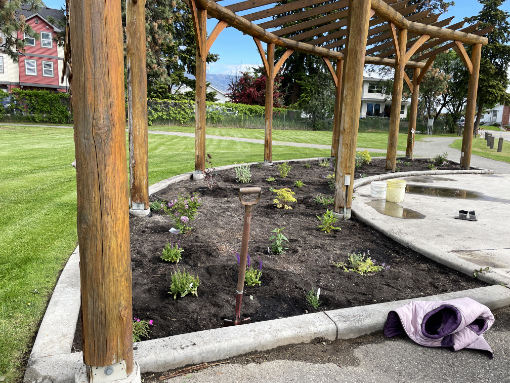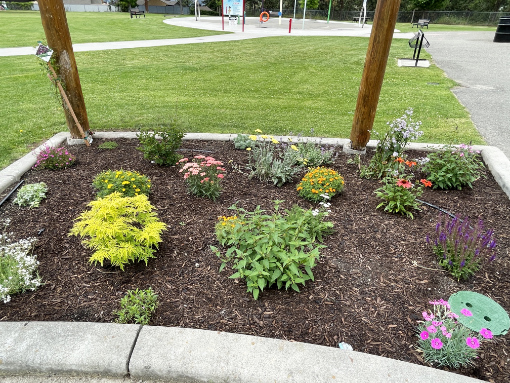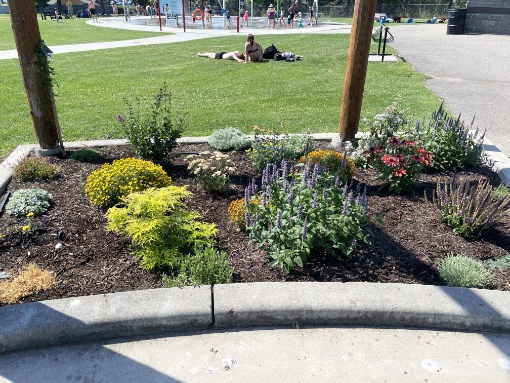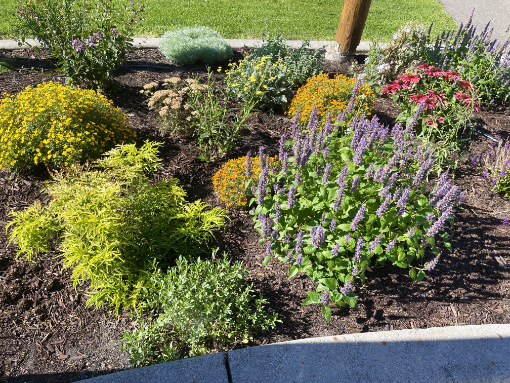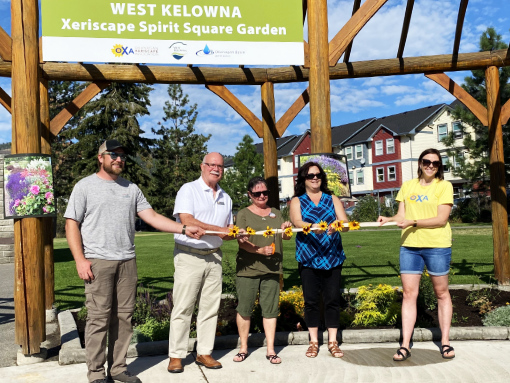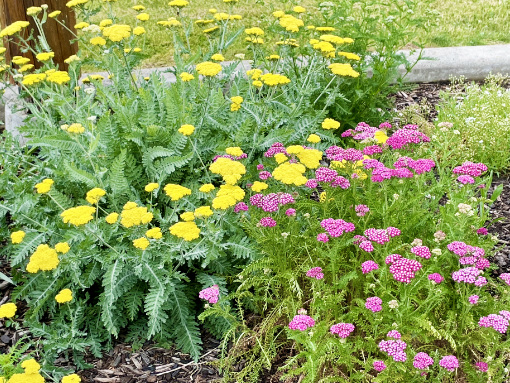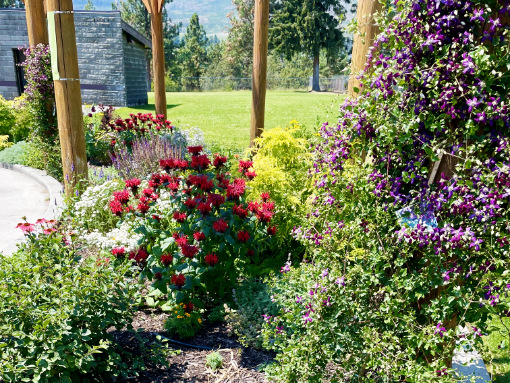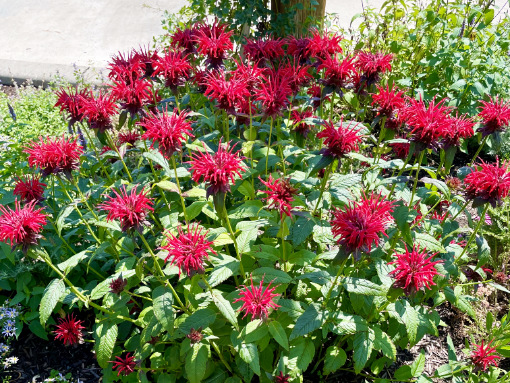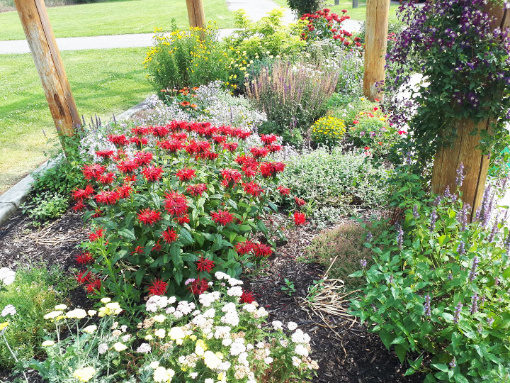 Many of the perennials are different from those at OXA's UnH2O Garden in Kelowna, or are new cultivars of familiar ones, and drought-tolerant annuals have been interplanted while the new planting matures and fills in the garden. As all gardens do, this one will evolve as new plants are trialed here and others are rejected as less than ideal.
One consideration in selecting plants for this garden was the likelihood that it could become a magnet for wildlife looking for a delectable nibble, so some plants that are reliably drought-tolerant were rejected on the basis that they are also known as "deer candy" so would not always show off well.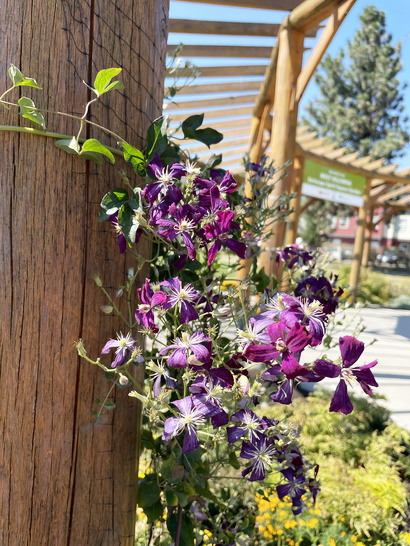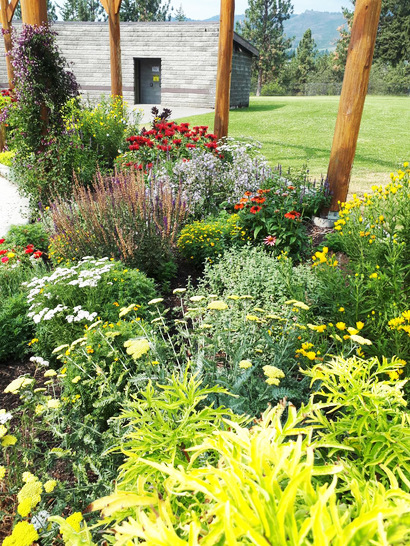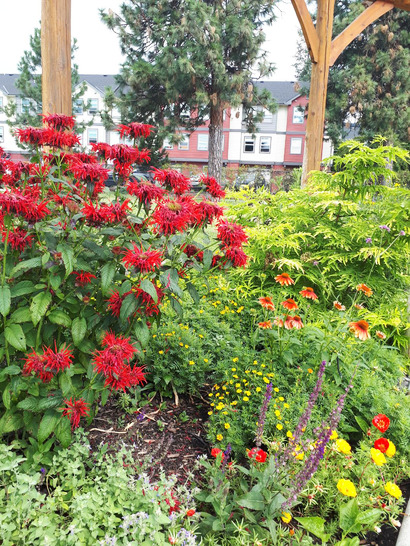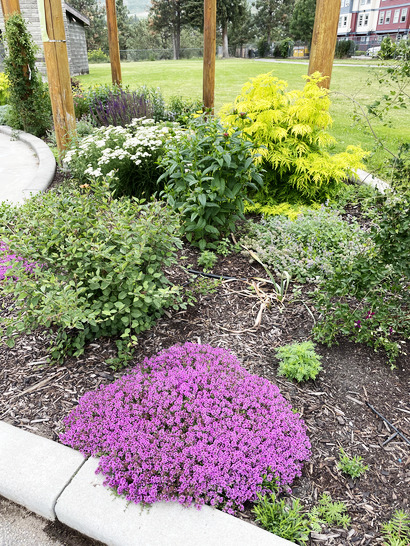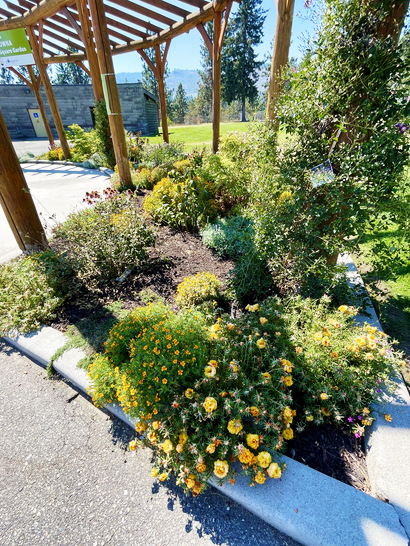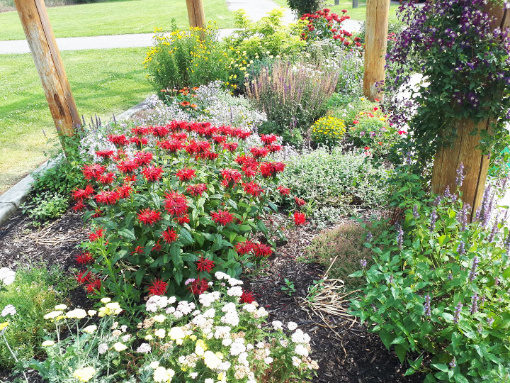 Slide One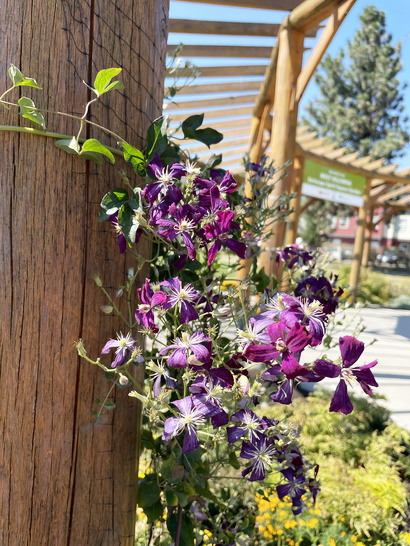 WK-jul23-gardenshot2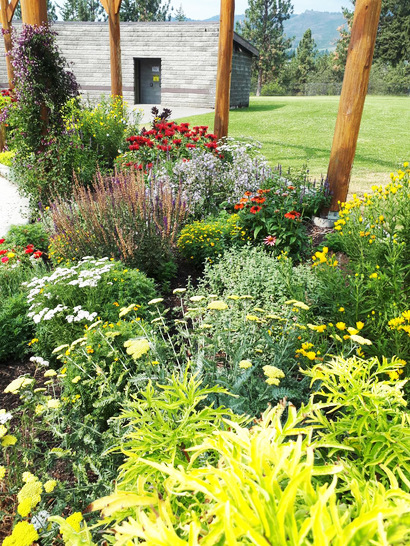 WK-jul23-monarda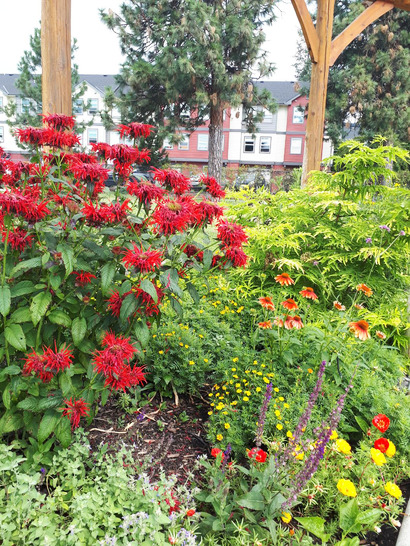 WK-june23-close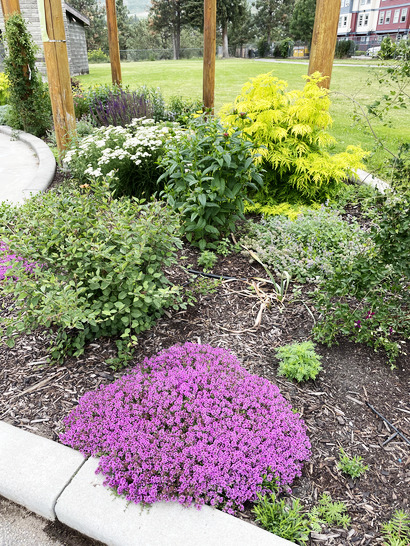 WK-right-bed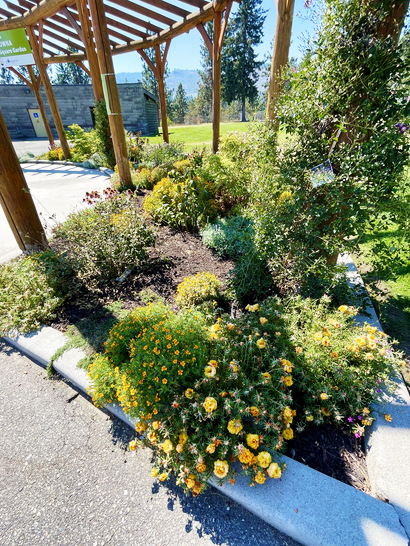 WK-jul23-gardenShot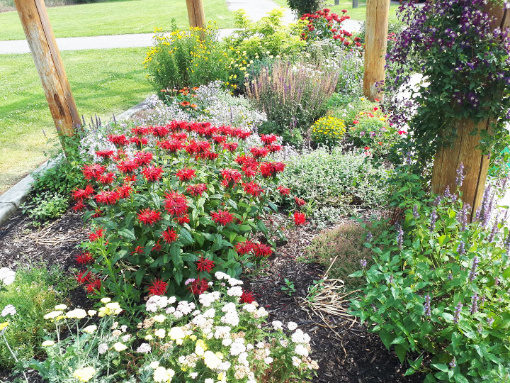 For the first year, the garden required more regular irrigation to help the plants get established, but in subsequent years, the amount of irrigation will be cut back as they will require much less water than, for instance, the turf which abuts them.
Visit our newest example of how xeriscape can look at 2569 May Street,  West Kelowna.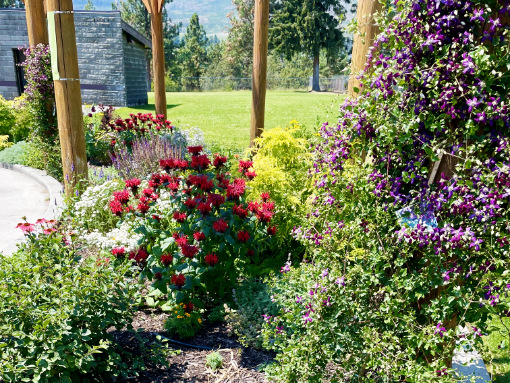 Plants included in the Spirit Square Garden–
Achillea 'Moonshine'/Yarrow
Achillea 'Terracotta'/Yarrow
Achillea 'Apricot Delight'/Yarrow
Agastache rugosa 'Little Adder'/Hyssop
Artemisia 'Silver mound'/Wormwood
Aster conspicuous/Showy aster
Clematis 'Summer love'/Clematis
Cotinus coggygria 'Velveteeny'/Smoketree
Dianthus deltoides 'Brilliant'/Maiden pink
Dianthus plumarius 'Sweetness'/Garden pink
Echinacea 'Cheyenne Spirit'/Coneflower
Eriophyllum lanatum/Common woolly sunflower
Gypsophila repens 'Filou White'/Creeping baby's breath
Heterotheca villosa/Hairy golden aster
Monarda didyma 'Jacob Cline'/Bee balm
Nepeta racemosa 'Walker's Low'/Catmint
Portulaca grandiflora/Rock rose
Salvia nemorosa 'Caradonna'/Woodland sage
Saponaria ocymoides/Rock soapwort
Sambucus racemosa 'Lemony Lace'/Elderberry
Syringa 'Bloomerang' /Lilac
Tagetes tenuifolia/Signet marigold
Thymus praecox 'Coccineus Major'/Creeping thyme
City of West Kelowna
Okanagan Basin Water Board
MAGPYE Productions
Prosign
Dogwood Nursery
Byland's Garden Centre
Xen Nursery
Wild Bloom Nursery
Foxglove Nursery
Sagebrush Nursery