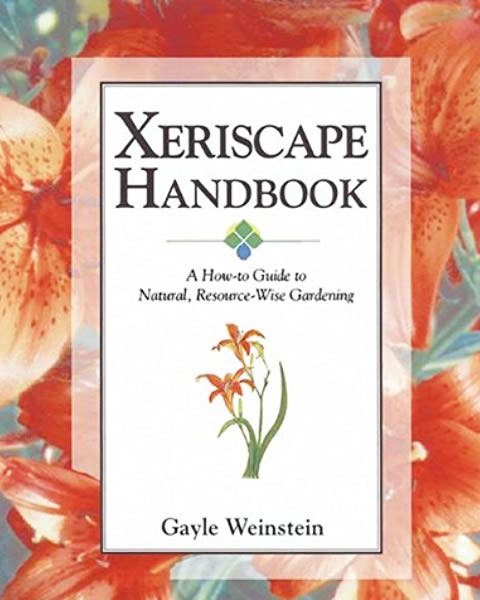 Xeriscape Handbook: a how-to guide to natural, resource-wise gardening by Gayle Weinstein
Using the steps outlined in the book, you gain a better understanding of your site and the unique challenges you face in landscape projects. As well as giving very good and detailed information about the Principles of Xeriscape, it provides lots of good information on maintaining plants once you have selected them and have your design in the ground.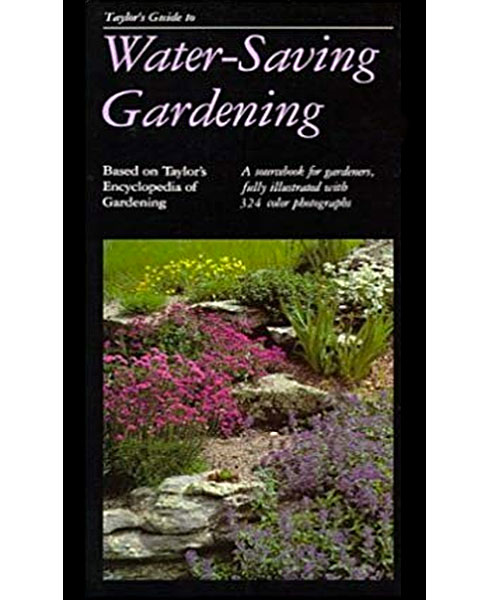 Taylor's Guide to Water Saving Gardening,
Houghton Mifflin Co.
This is a very good resource for information on drought-tolerant plant material and for details about the Seven Principles of Xeriscape. It includes good colour pictures of each of the trees, shrubs, grasses, ground covers and flowers in the book. Hardiness zones and degree of drought tolerance are clearly marked.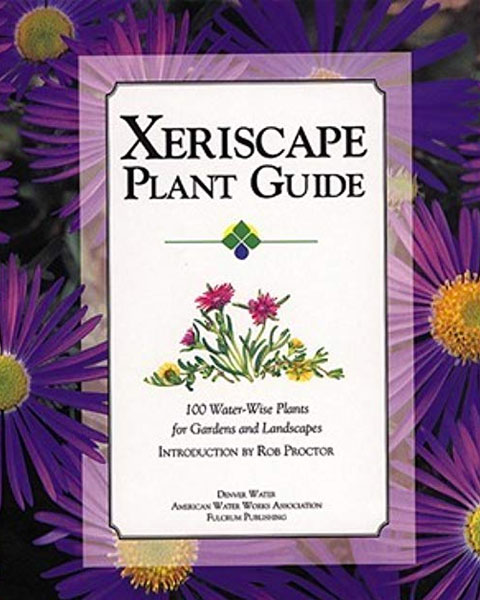 Xeriscape Plant Guide by Denver Water, Fulcrum Publishing
This is a very good resource for plant material, all tested in Denver, Colorado which has similar conditions to the Okanagan. Plant descriptions are accompanied by good photos in several seasons and excellent information, including the plant's best features, suggested companions, and its potential disadvantages.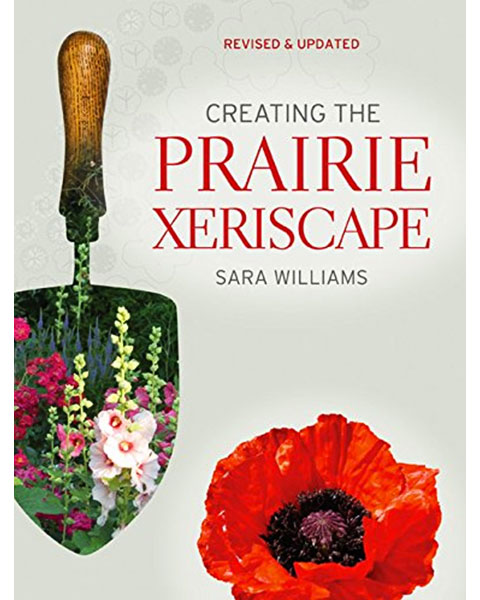 Creating the Prairie Xeriscape by Sara Williams, Coteau Books
Extensively revised and updated, Creating the Prairie Xeriscape is a complete and easy to follow guide to planning, designing and maintaining your xeriscape gardens. Full-colour throughout, the book contains a reference section of ideal plants for the xeriscape garden. The descriptions, with advice on the best growing conditions, enable gardeners to select a range of plants for year-round landscape value.
It includes chapters on native plants and vegetables for the xeriscape, as well as extensive tables as a quick reference guide for planting choices.
Read Gwen Steele's Book Review –It's the best resource I have ever found for gardening in the Okanagan climate…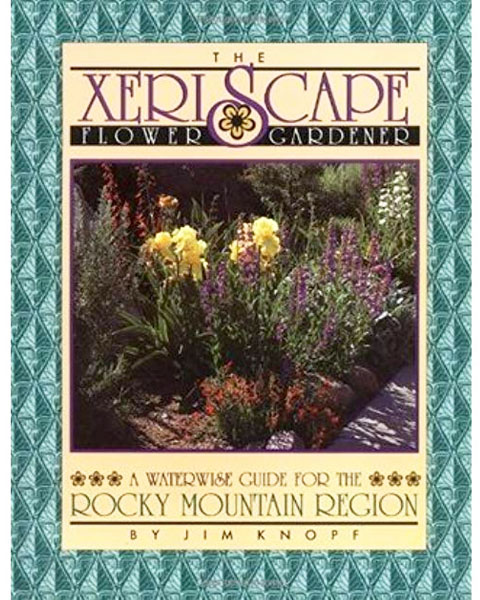 The Xeriscape Flower Gardener, a Water-wise Guide for the Rocky Mountain Region by Jim Knopf, Johnson Publishing Company,
Along with good detailed information on the Principles of Xeriscape, this book contains good water conserving plant lists and includes such things as deer-proof plants, plus a whole chapter on how to help encourage desirable wildlife. Plants have been tested in the Boulder, Colorado region which is similar to the Okanagan for plant hardiness.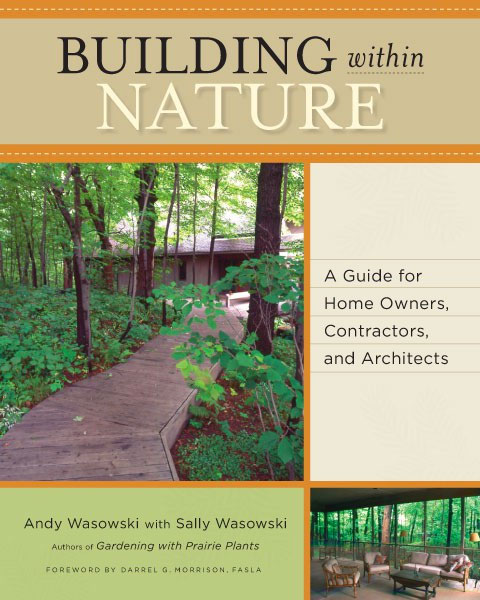 Building Within Nature
by Andy and Sally Wasowski, Oxford University Press
This is a must read for anyone about to build in a natural landscape. Find out how new construction and land preservation can work together to minimize the impact of building so your time and expense of re-establishing that beautiful no care natural landscape can be reduced!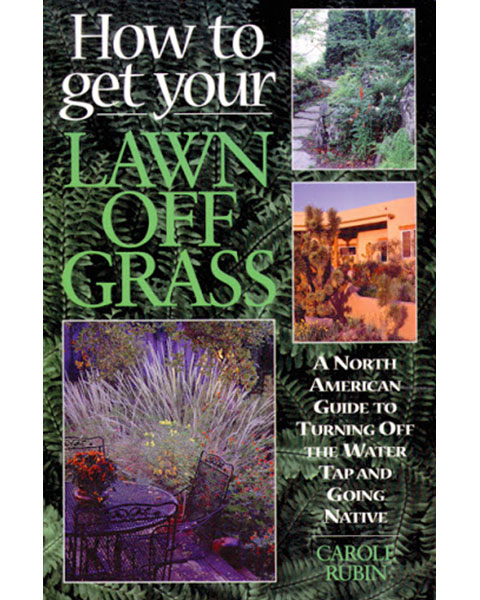 How to Get Your Lawn Off Grass by Carole Rubin, Harbour Publishing
Carole presents lots of ways to exchange your water-thirsty, labour-intensive lawn for something much more fun and less time consuming. This is a short read with great coloured photos of examples using plants native to each bioregion in North America including some from a garden in the Okanagan.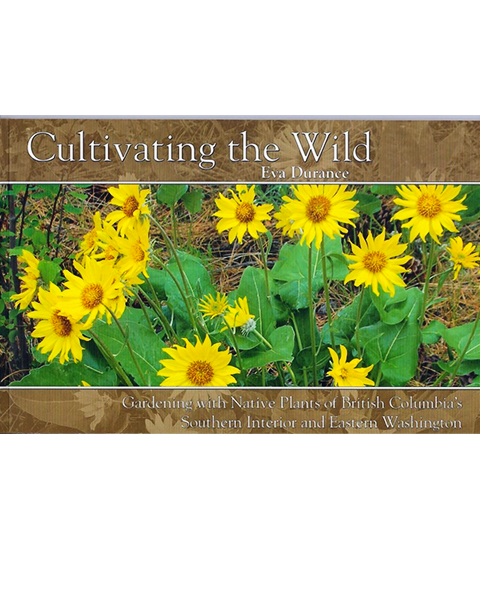 Cultivating the Wild – Gardening with Native plants of British Columbia's Southern Interior and Eastern Washington by Eva Durance of Penticton, B.C., Nature Guides, B.C.
Written by a life-long gardener, naturalist, nursery woman and landscape designer, this book is an excellent guide to using our native plants in cultivated landscapes. Includes colour photos and in depth information about growing conditions, care, landscape uses and special features.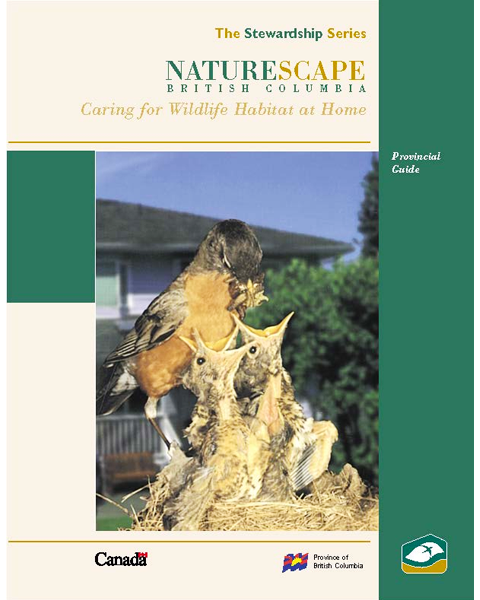 Naturescape British Columbia, Caring for Wildlife Habitat at Home is available from the B.C. Ministry of Environment for $21.00.
This package of three excellent resource books will guide you in choosing native plants for your garden and explain which plants and practices to use to attract specific wildlife. It includes plans for bird and butterfly houses, landscape design ideas and much more. Guides specific to the Southern Interior are included.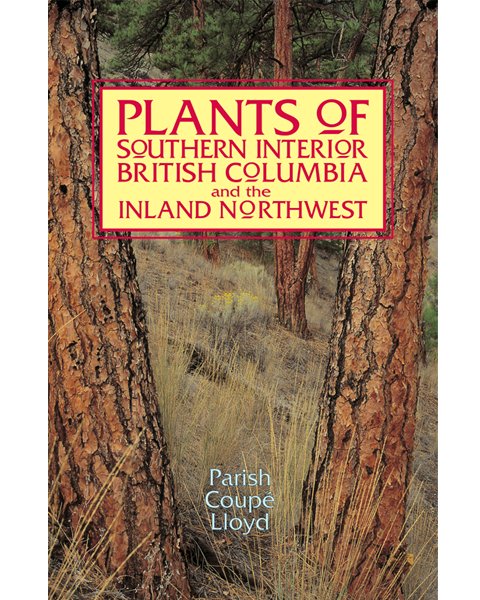 Plants of Southern Interior British Columbia by Roberta Parish, Ray Coupe, and Dennis Lloyd, Lone Pine Publishing
This is an excellent reference specific to this region, with full colour pictures of all specimens. It includes all flowers, shrubs, trees, grasses, ferns, mosses and aquatic plants that grow in the Southern Interior. The ecological description for each plant provides a guide to specific growing conditions.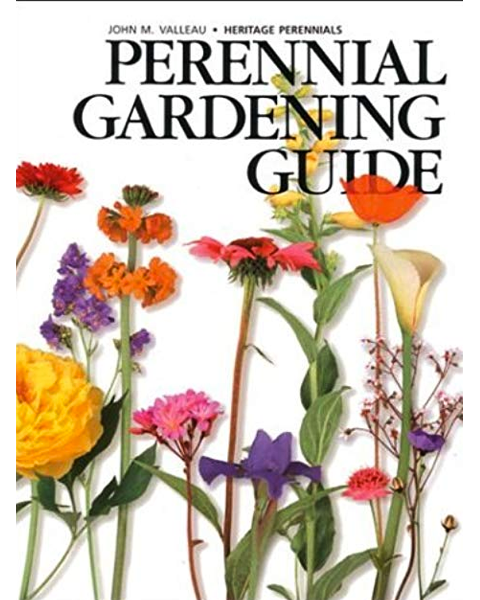 Heritage Perennials Perennial Gardening Guide by John Valleau, Valleybrook International Ventures Inc.
This excellent perennial resource is published by Canada's largest grower of perennials. It has lots of photos and information including zones, bloom time, size and suggested uses. Symbols indicate plants that attract hummingbirds or butterflies or are drought tolerant, etc. Available at most garden centres.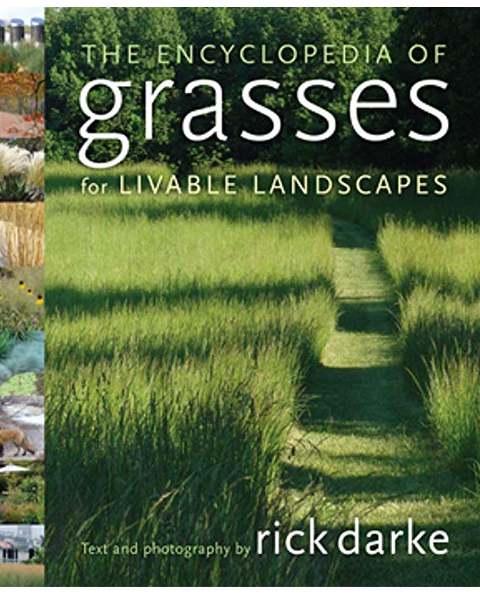 The Encyclopedia of Grasses for Liveable Landscapes by Rick Darke, Timber Press
This is a superb landscape design book on the uses of ornamental and native grasses in both naturalized and garden settings. It also includes an extensive encyclopedia of grasses from around the world and over 1,000 colour photos.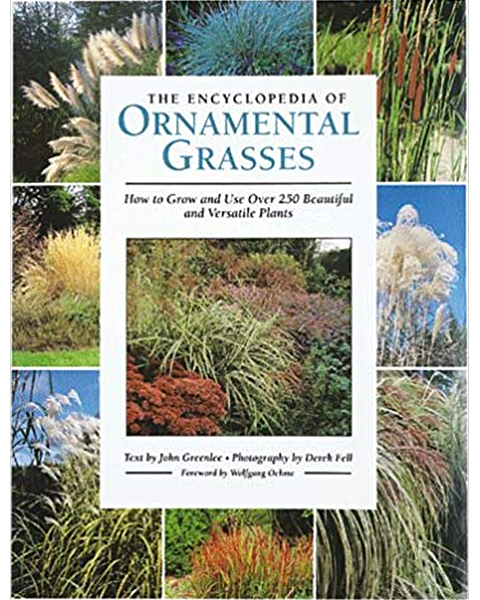 The Encyclopedia of Ornamental Grasses by John Greenlee & Derek Fell, Michael Friedman Publishing Group
This is a comprehensive encyclopedia of ornamental grasses with excellent use and cultural information along with good coloured photos.
Vegetable gardens and permaculture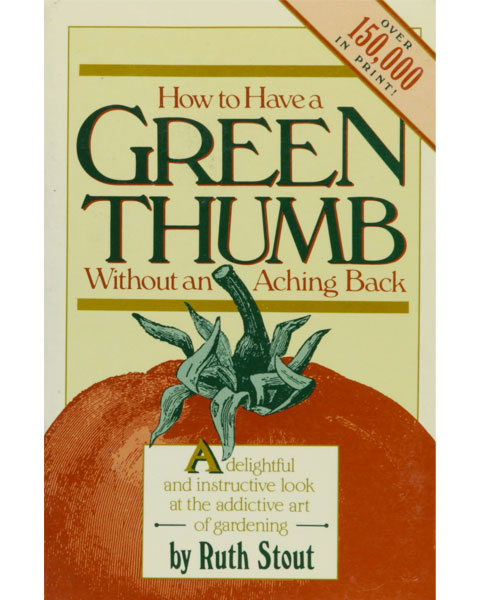 How to have a Green Thumb Without an Aching Back – a New Method of Mulch Gardening by Ruth Stout, Cornerstone Library, Simon & Schuster
Written almost 40 years ago by a delightfully eccentric woman, the information is very relevant to sustainable gardening today. Ruth's technique of sheet mulching drastically reduced her work, improved the soil, and produced great crops without chemicals or watering.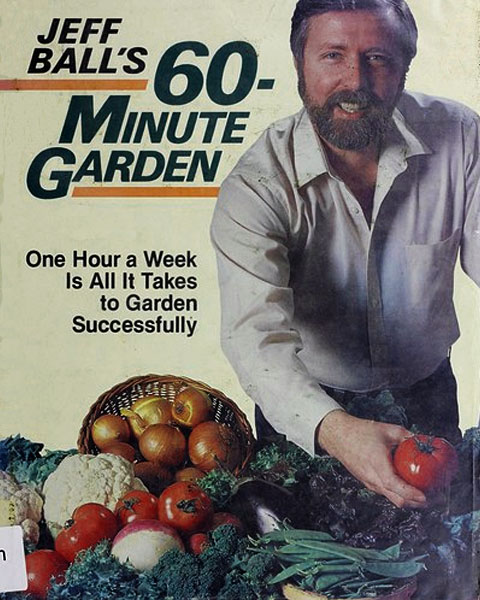 Jeff Ball's 60 Minute Garden by Jeff Ball, Rodale Press
This is a very good " how to" resource to make highly efficient use of space, water, and your time while maximizing your vegetable harvest.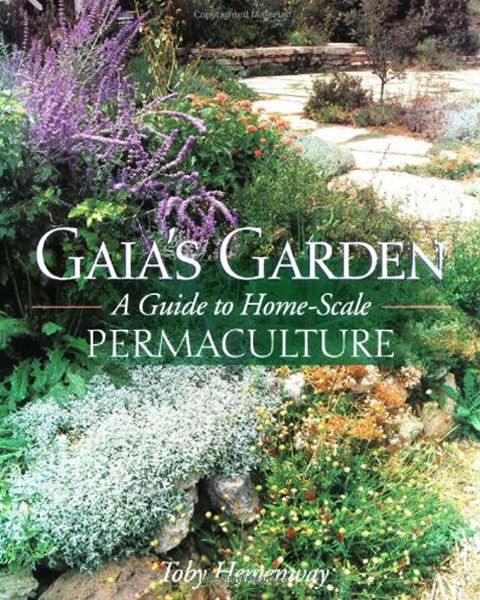 Gaia's Garden, a Guide to Home Scale Permaculture by Toby Hemenway, Chelsea Green Publishing Company
This book provides a comprehensive and exciting explanation of permaculture that will help you minimize the work of growing your own food when you create an ecosystem that balances the needs of humans and nature.
Useful Gardening References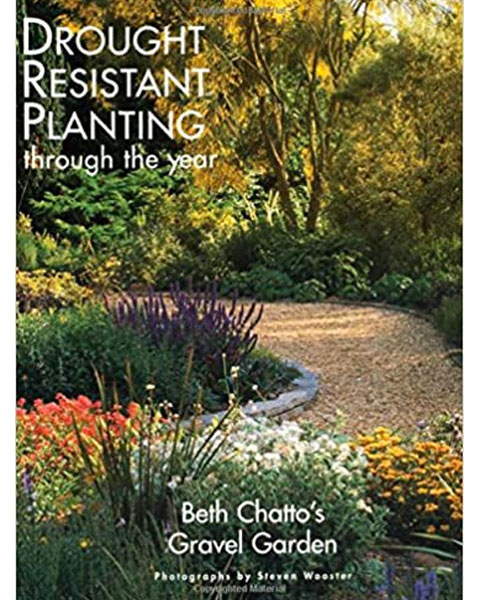 Beth Chatto's Gravel Garden by Beth Chatto, Viking Studio, Penguin Group
This is the story of how Britain's top nursery woman, in the dry gardening field, created a lush low maintenance garden out of her nursery's parking lot. The photos show good examples of informality, low maintenance, and gravel paths. Most of the plants are hardy here. Note: This book does not have hardiness zone ratings on the plants.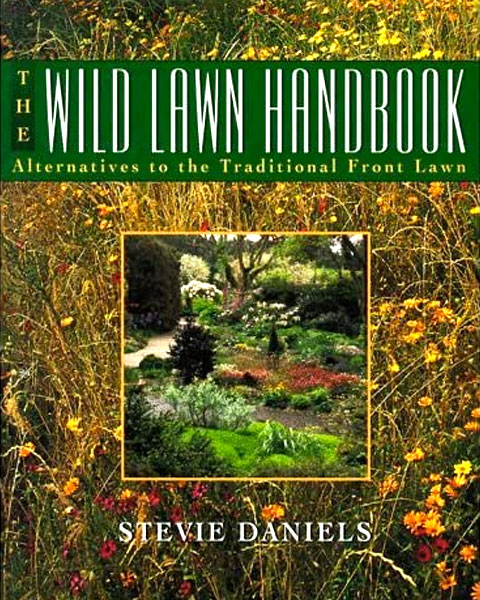 The Wild Lawn Handbook by Stevie Daniels, MacMillan Publishing
This book has many great ideas for alternatives to lawns, such as wildflower meadows, and information on how to establish them.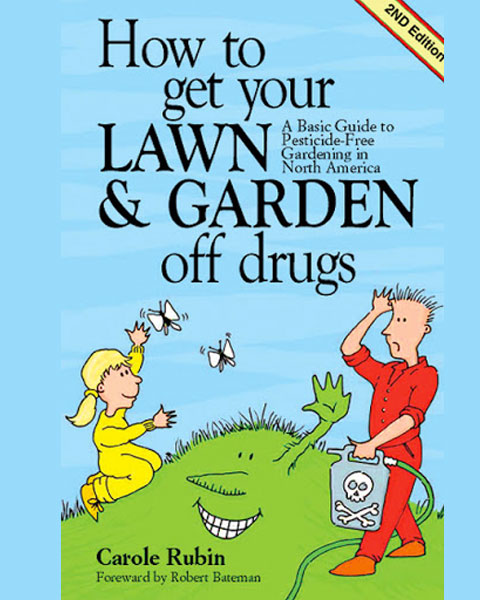 How to Get your Lawn and Garden off Drugs
by Carole Rubin, Harbour Publishing
Good approach to healthier plants and to decreasing maintenance time – all without the use of chemical herbicides and pesticides. An entertaining and informative read.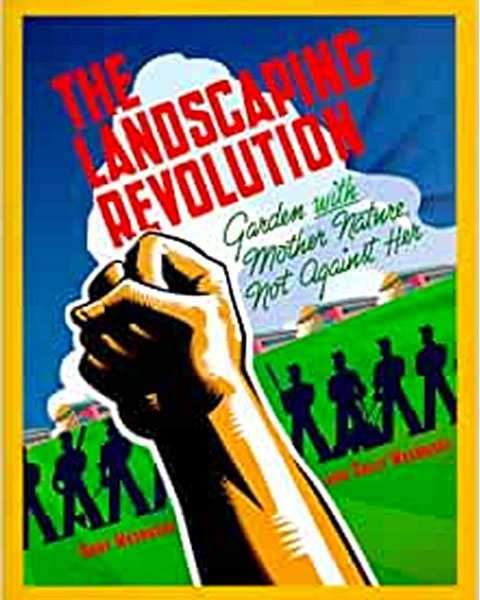 The Landscaping Revolution, Gardening with Mother Nature, Not Against Her by Andy and Sally Wasowski
This is a humorous look at wasteful gardening habits and presents easy creative alternatives.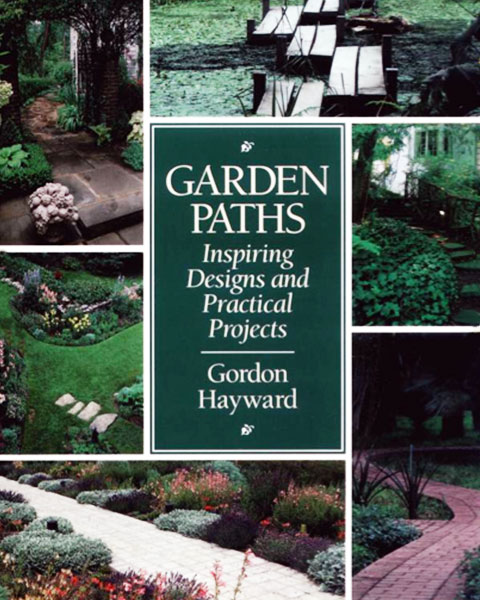 Garden Paths, Inspiring Designs and Practical Projects by Gordon Hayward, Camden House Publishing
Lots of great ideas with good detailed "how to" information and photos/illustrations.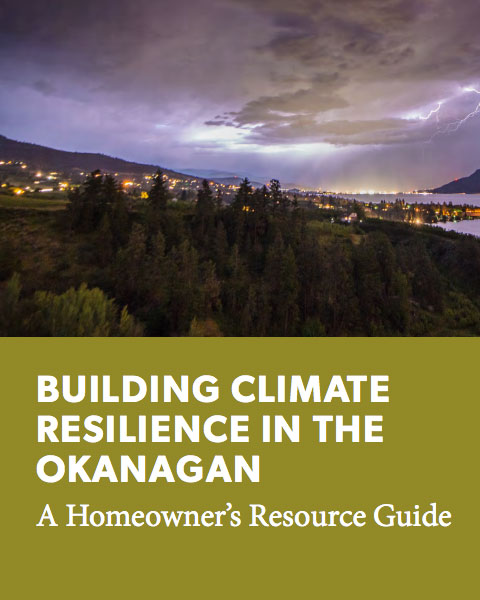 Building Climate Resilience in the Okanagan
This guide introduces you to the South Okanagan's unique environment and provides advice on how to use this knowledge to enhance your property. Choosing the right plants and hardscape materials can protect your property from drought, fire and flood while also reducing water, energy and landscaping costs.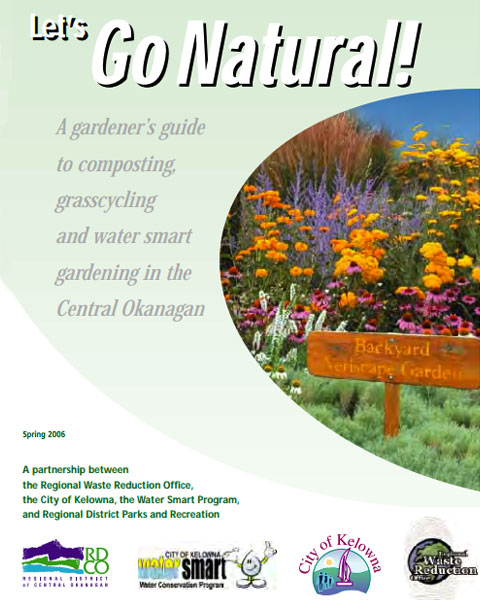 Let's Go Natural
"Let's Go Natural" is a gardener's guide to composting, grasscycling and water smart gardening in the Central Okanagan. A partnership between the Regional Waste Reduction Office, the City of Kelowna, the Water Smart Program and Regional District Parks and Recreation.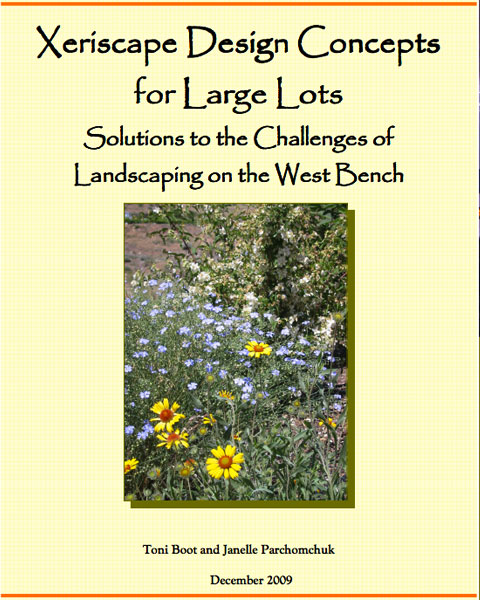 Xeriscape Design Concepts for Large Lots
This manual is based on the Large Lot Xeriscape Design Workshop held in November 2009 for the West Bench Irrigation District. Anyone wishing to explore xeriscaping will find the manual beneficial, particularly if large lot sizes, highly erodible or silty soils are a concern.
No longer on the RDOS website, but we found a copy here– PDF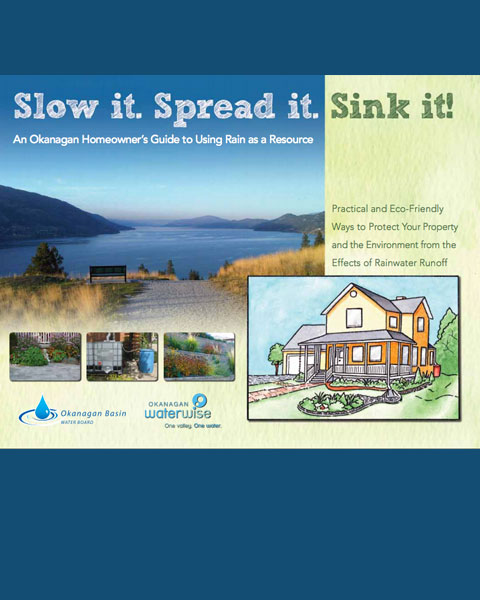 Slow it. Spread it. Sink it. 
"The Slow it. Spread it. Sink it! An Okanagan Homeowner's Guide to Using Rain as a Resource" is an easy-to-use guidebook. It shows local residents how to easily capture and re-use the water that falls on their property as well as protect their property and the environment from the effects of rainwater runoff.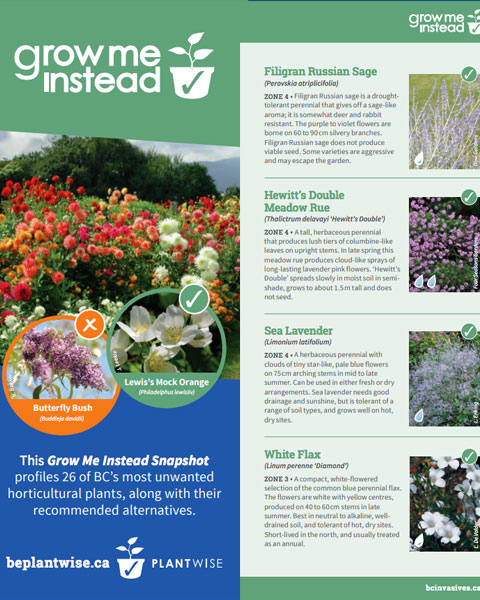 Grow Me Instead
Created by the Invasive Plant Council of BC, this 65-page booklet includes 27 of BC's most 'unwanted' plants in horticulture, as well as five recommended alternatives (non-invasive native or exotic plants) for gardeners and landscapers.