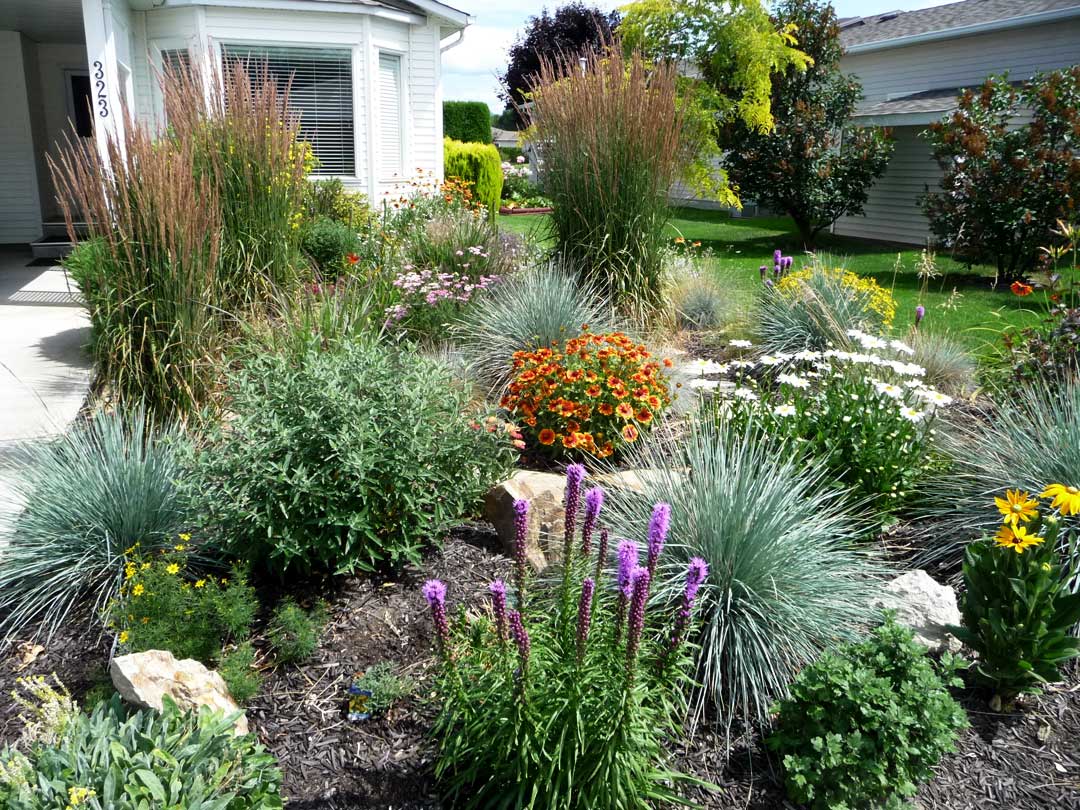 Wayne Goreski retired to Kelowna from Ontario. Initially he had plans to take out the lawn in his small front yard and "xeriscape" it by laying down landscape fabric, covering it with rocks and adding a few plants.
After attending an OXA "Introduction to Xeriscape" class, Wayne modified his approach and he sent a series of before, during, and after photo story of his project with these comments:
"Here are a few pictures of my spring xeriscape project. I am so pleased with how it turned out and have received many compliments. I followed your guidance: no stones – except for the walkway, no filter cloth, and used drip irrigation. I mixed some native and non-native plants for summer colour – and voila – all done! I have lots of bees and butterflies. It sure makes grass look boring."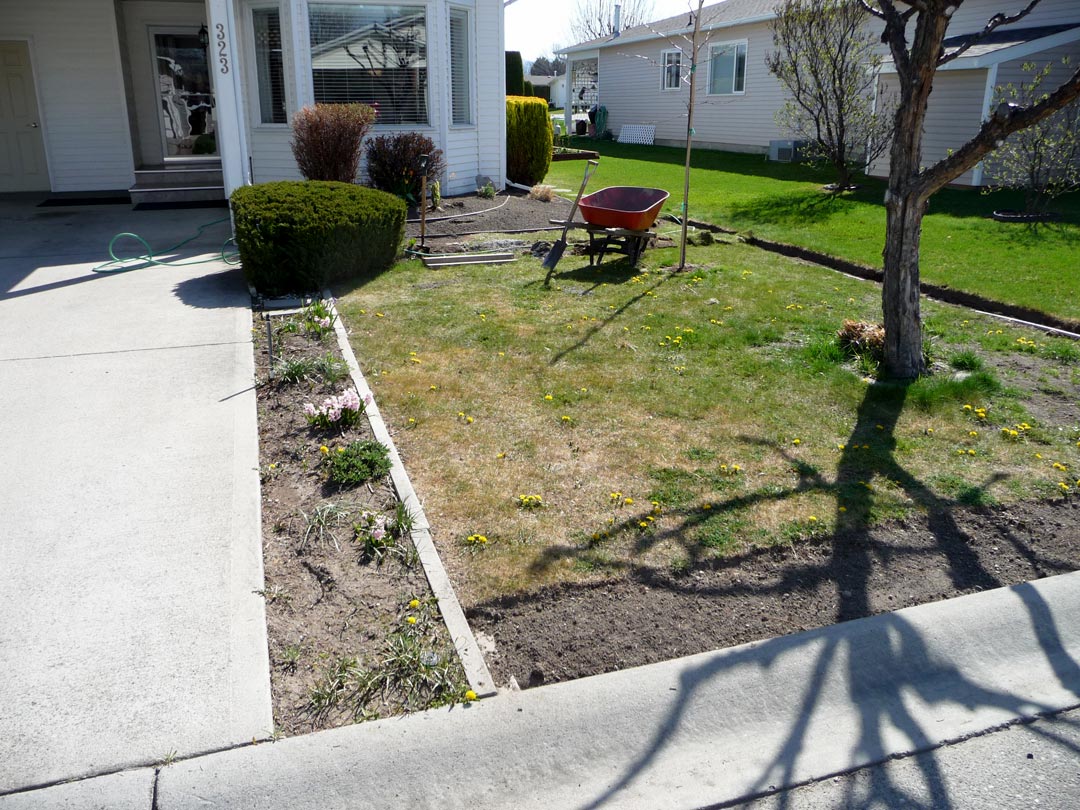 The Goreski garden in April before starting the xeriscape project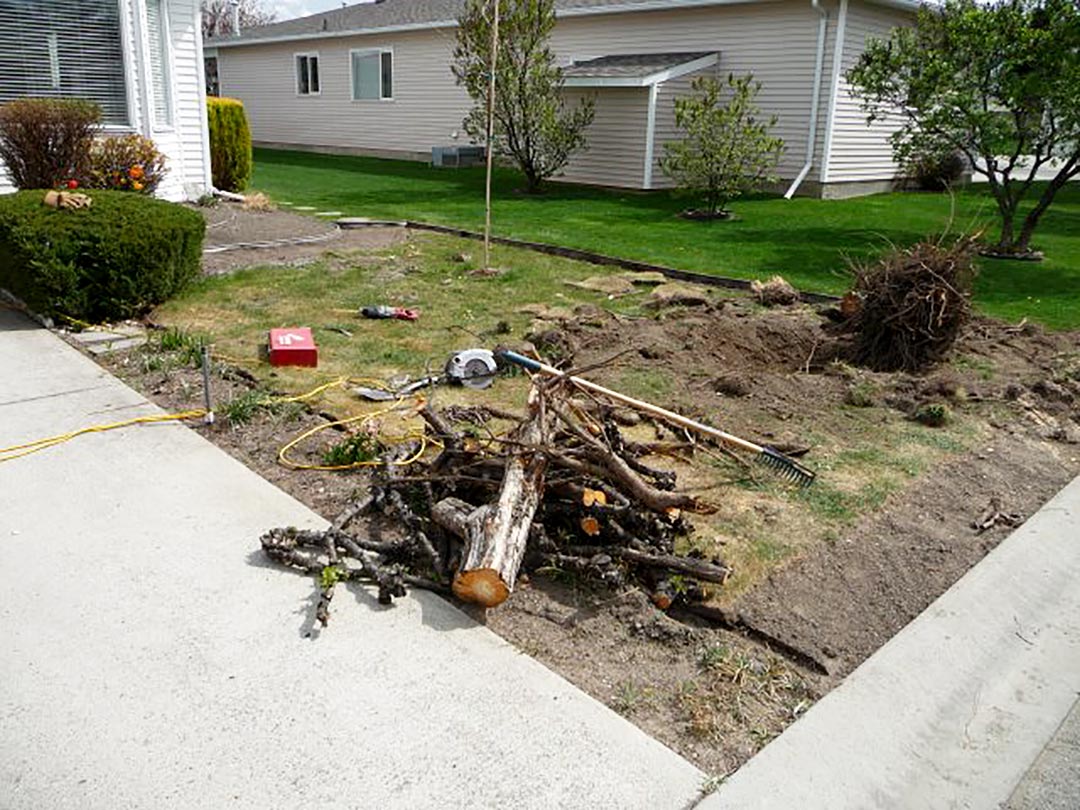 Preparing the ground and digging out an old tree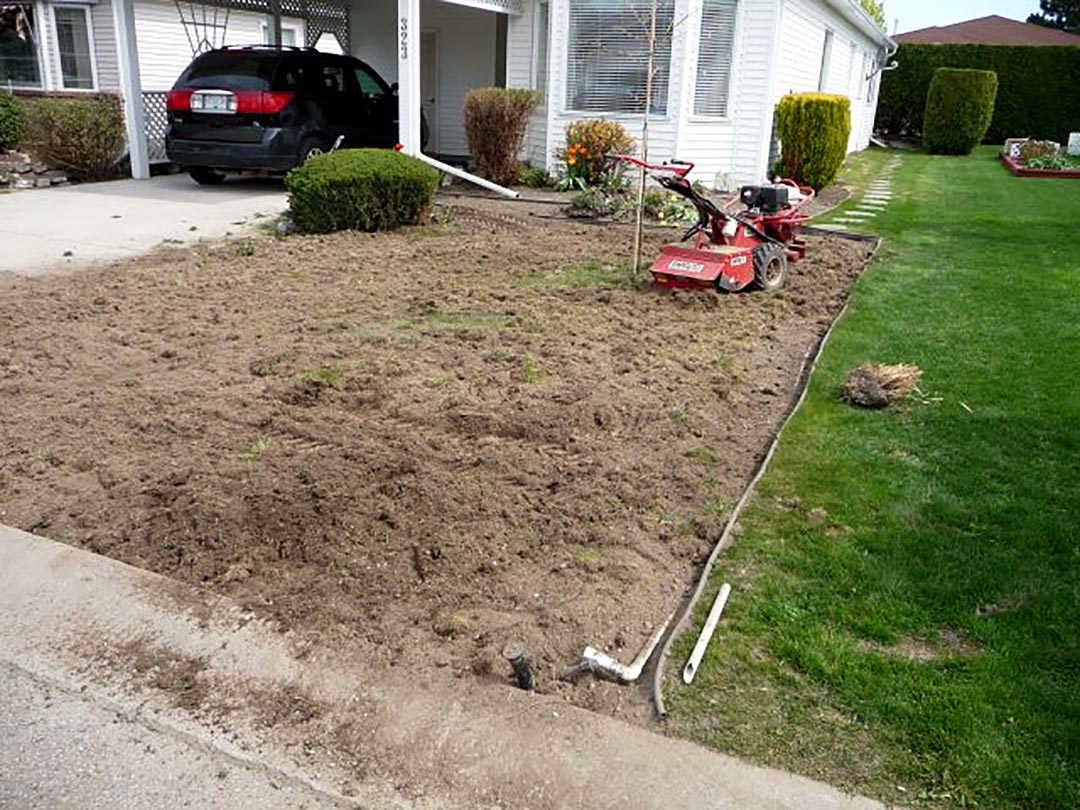 Preparing the ground phase 2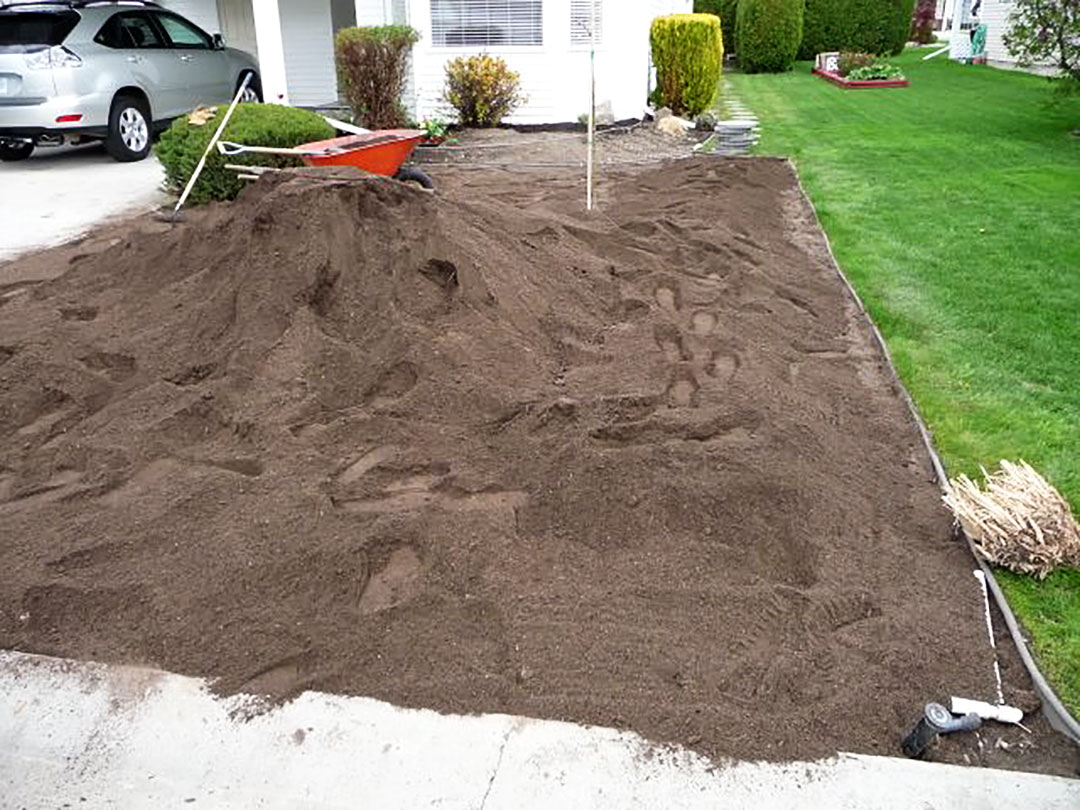 Spreading the new topsoil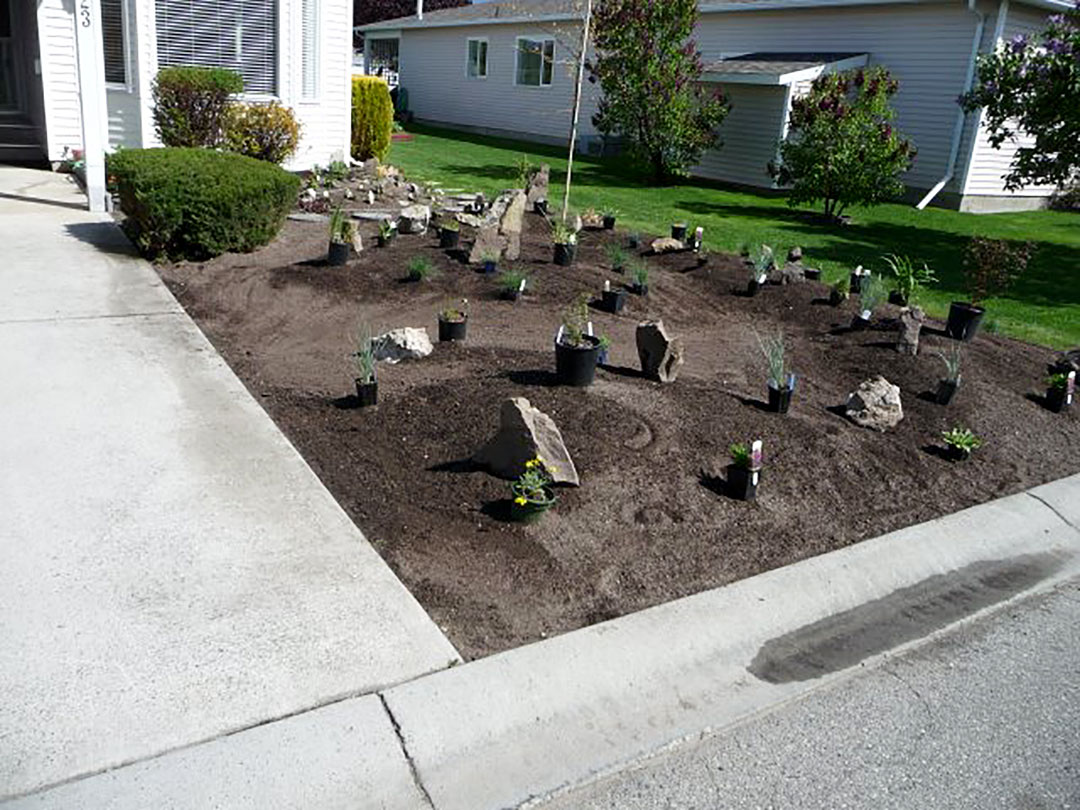 Locating plants and decorative stones for accurate spacing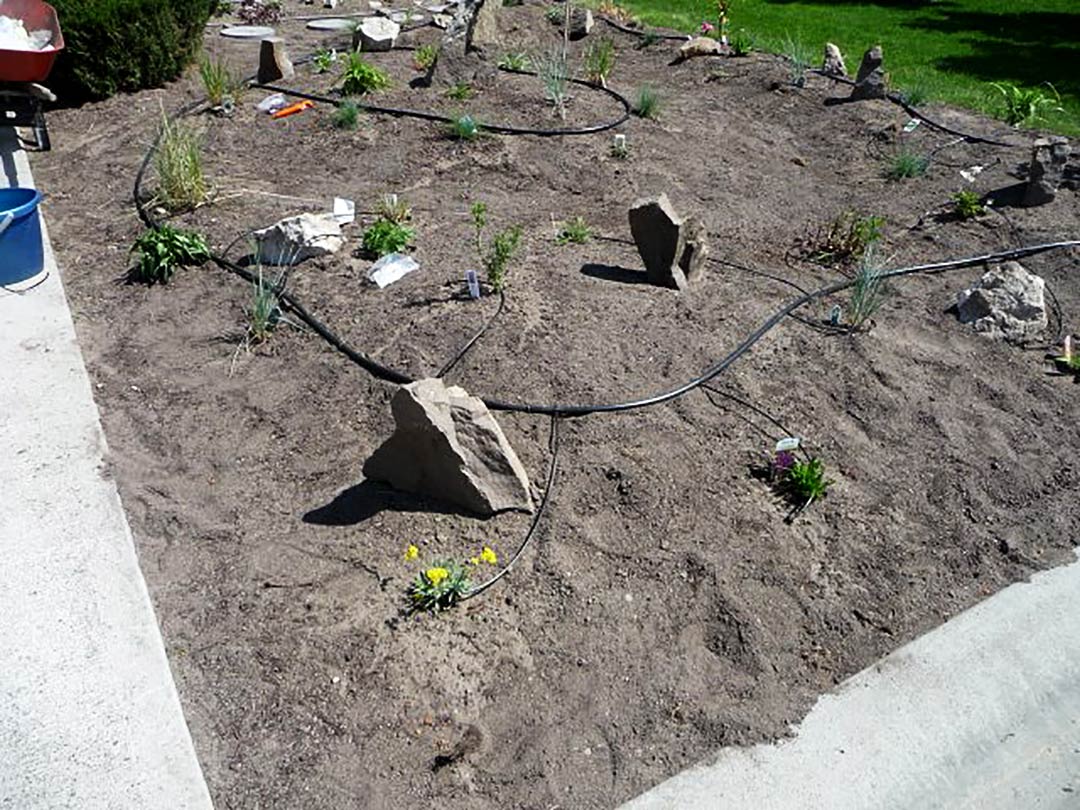 Installing drip irrigation after planting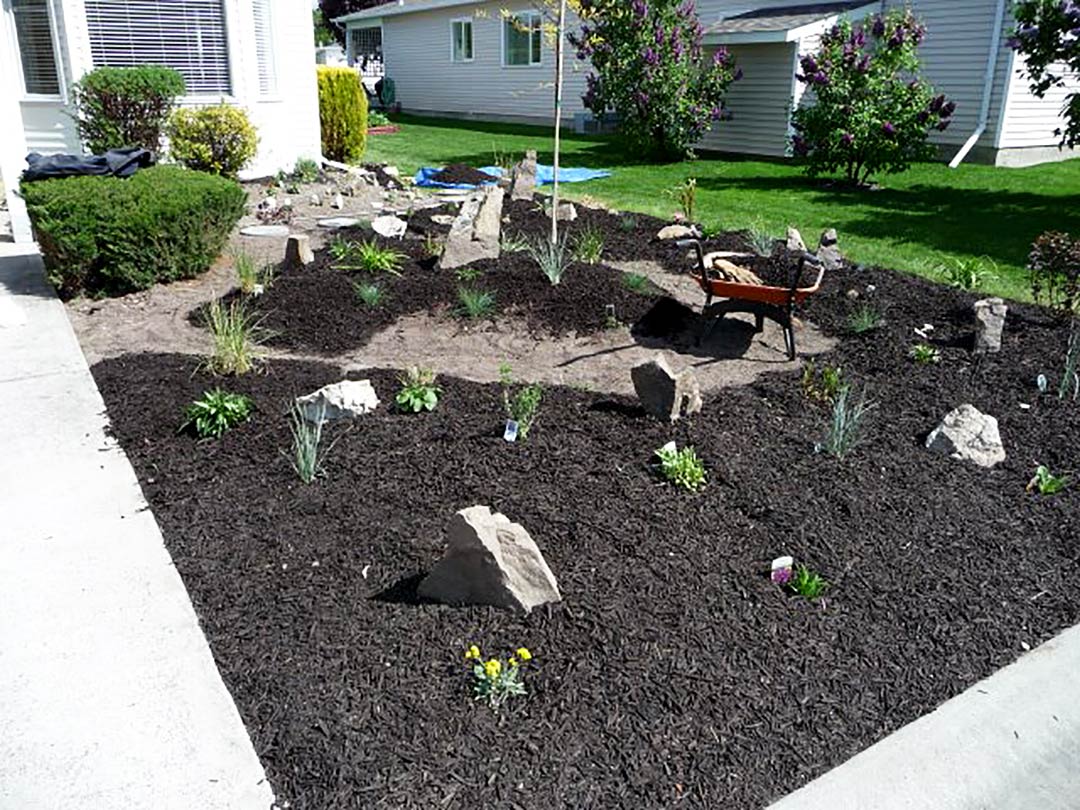 Covering all of the beds with Ogogrow mulch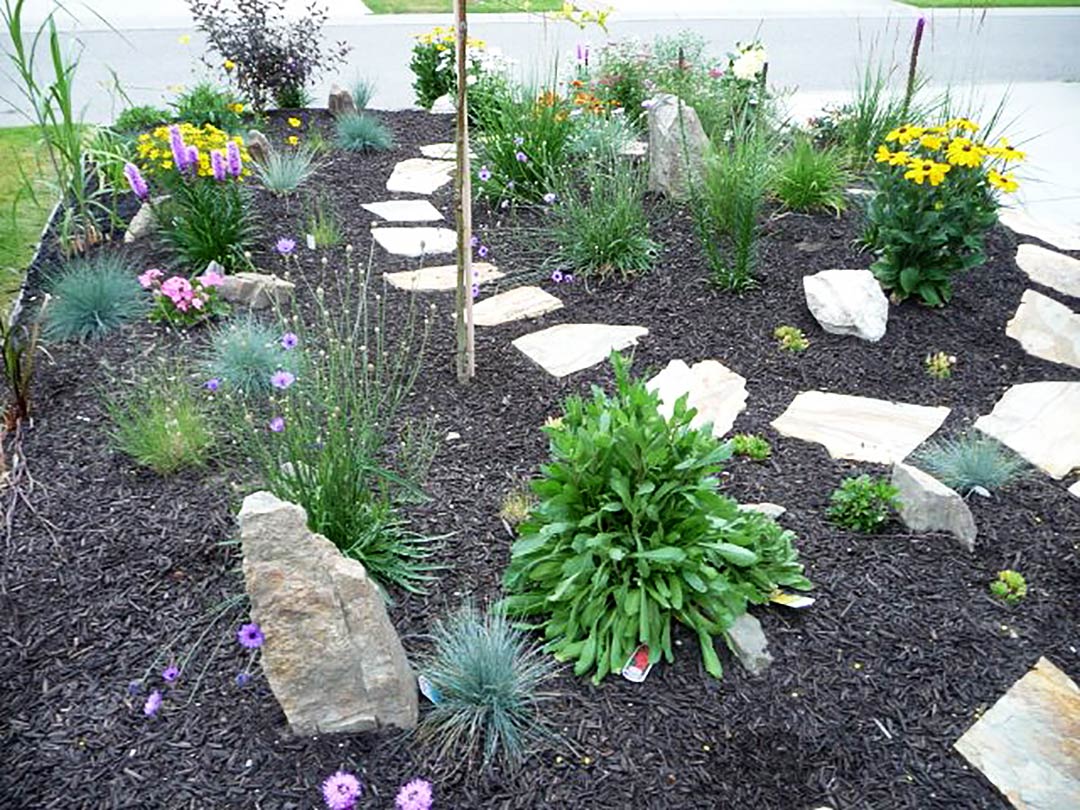 The new xeriscape garden in early summer
"I had a great time doing the whole project myself. The full cost was $1947 including soil, plants, mulch, flagstones, and drip irrigation." "I used your plant database on the OXA website to select the plants. Some of the plants I used are: Diabolo Ninebark, Coreopsis, Liatrus, Gaillardia, Yarrow, Echinacea, Russian Sage, Rudbeckia, Shasta Daisy, Hen & Chicks, Mosquito Grass (Blue Grama), Blue Oat Grass, Elijah Blue Fescue, and Feather Reed Grass."
Wayne spends time most mornings in his garden- sitting with his coffee enjoying the plants and chatting with the neighbours who stop in their morning walks to enjoy the changing display of flowers. With a two-inch layer of Ogogrow mulch, there are seldom weeds to pull. Occasionally a few dead flowers need cutting off. The garden provides endless delight, whereas the weed prone lawn required regular labour with no reward.
Photo credits– Wayne Goreski
XERISCAPE IN ACTION
We will be showcasing many other xeriscape garden projects around the Okanagan as our site develops. We welcome your stories, photos and inspiration. Please contact us at: info@okanaganxeriscape.org
Share your xeriscape adventures with other gardeners in our community!