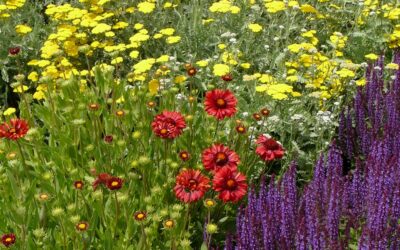 Early Summer Maintenance Tips Gaillardia 'Burgundy', Salvia 'East Friesland', and Achillea 'Moonshine' will all repeat bloom if deadheaded. Photo and post by Gwen Steele, co-founder of OXA With the unusually wet, cool spring, plants have flourished and bloomed...
read more
Welcome to the Blog
Our new blog is an opportunity to share information on how to garden with nature while conserving water in the Okanagan Valley.
As a group blog and forum, we welcome your contributions and comments and hope to create a blossoming community of xeriscape gardeners well as a valuable archive of articles.