Blue Flax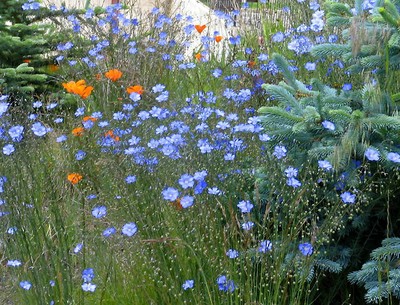 Common name
Blue Flax
Latin name
Linum perenne
Type
Perennial
Height
12-18"
Spread
18-24"
Light & Water
Zone
2
Bloom months
Bloom colour
Light blue
Foliage colour
Fine grey blue
Foliage categories
Green
Features

Native to the Okanagan
Spreader/self-seeder ()

Notes

Short lived but self seeds abundantly. Remove old woody plants. Cut back to ~3 inches when it stops blooming in ~ July. Should re-grow and bloom again at end of summer. Good in grassy meadow. Waves in the wind.