The Mediterranean Garden includes heat and dry climate favourites which can be found around the world, from aromatic lavender, thyme and nepeta to hardy sedum and Missouri Evening Primrose.
To view a photo gallery of this garden, click the button below.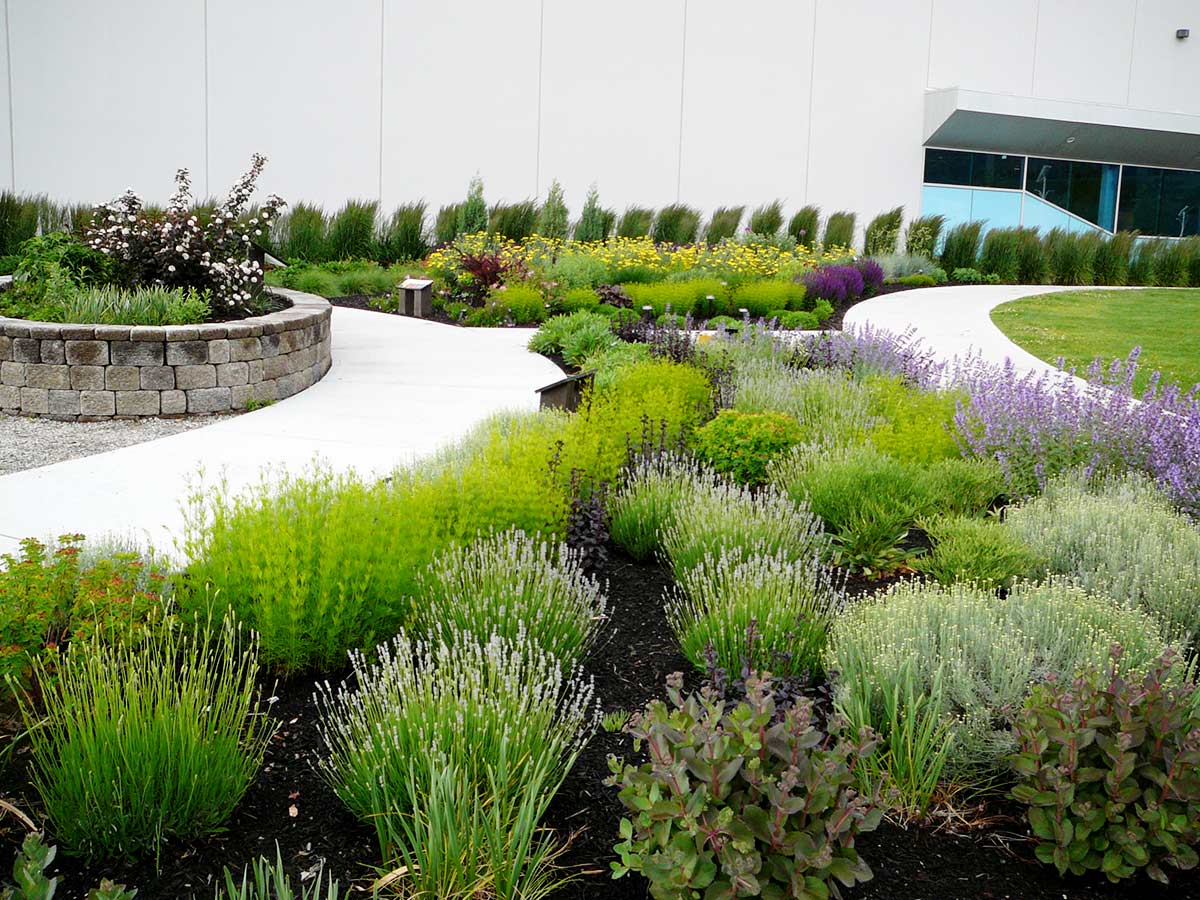 Plant List for the Mediterranean Garden –
Coreopsis verticillata 'Golden Gain'– Golden Gain Threadleaf Tickseed
Euphorbia polychroma – Cushion Spurge
Heuchera sanguinea – Red Coral Bells
Koelreuteria paniculata– Golden Rain Tree
Lavendula x intermedia 'Grosso' – Lavender Grosso
Nepeta racemosa 'Walker's Low' – Walker's Low Blue Catmint
Oenothera macrocarpa (missouriensis) – Missouri Evening Primrose
Perovskia atriplicifolia 'Little Spire' – Little Spire Russian Sage
Santolina chamaecyparissus – Lavender Cotton
Sedum 'Matrona'– Matrona Tall Stonecrop
Sedum 'Postman's Pride' – Postman's Pride Stonecrop
Stachys byzantina 'Helen von Stein' – Giant Lamb's Ears< Thymus pseudolanuginosus – Wooly Thyme
Yucca glauca – Soapweed
Check our Plant Database for details on individual plants.