Gardening with Nature | February 2021
Article by Sigrie Kendrick
Now is the Time to Plan Your Garden
As snow drifts lazily from the sky, gardeners are afforded the luxury of time— time to dream and to plan for the upcoming gardening season. In the process, consider the Seven Principles of Xeriscape, as detailed by the Okanagan Xeriscape Association. Pay particular attention to the first one, Planning and Design. Like all xeriscape principles, it can be applied to any garden style.
I will discuss planning in this post, followed by design in the next one.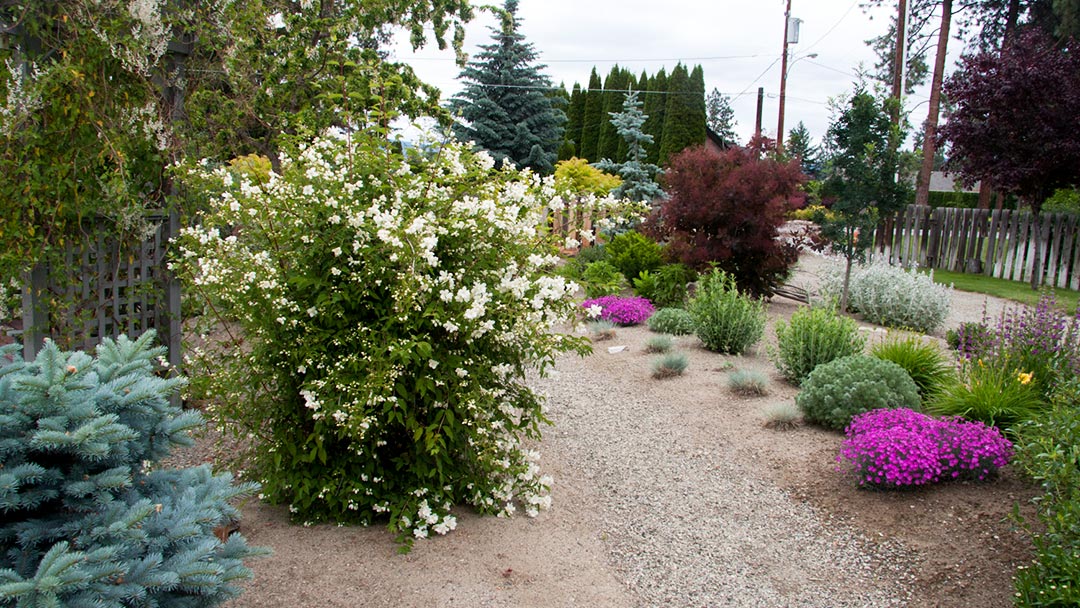 Whether planning a small condo patio or a large acreage, a renovation to an inherited space or the blank slate that comes with a new build, planning your garden is paramount.
As tempting as it may be to rush forward with your plans, it is wise to live with your space as-is for a year, performing routine maintenance while making notes about what you see through the seasons.
Note areas of sun and shade throughout the year; note plants that are thriving or not; jot down bloom times and visitors— be they welcome pollinators or less-welcome deer.
Look at your garden from all angles. Does it have curb appeal? What is the view from the kitchen and living room windows? Are there unsightly areas such as utility poles or air conditioning that need to be camouflaged with landscaping?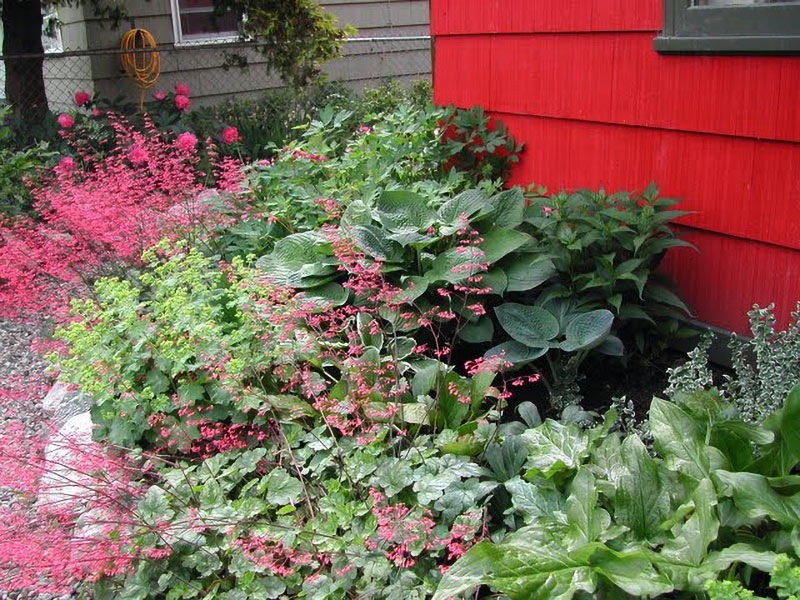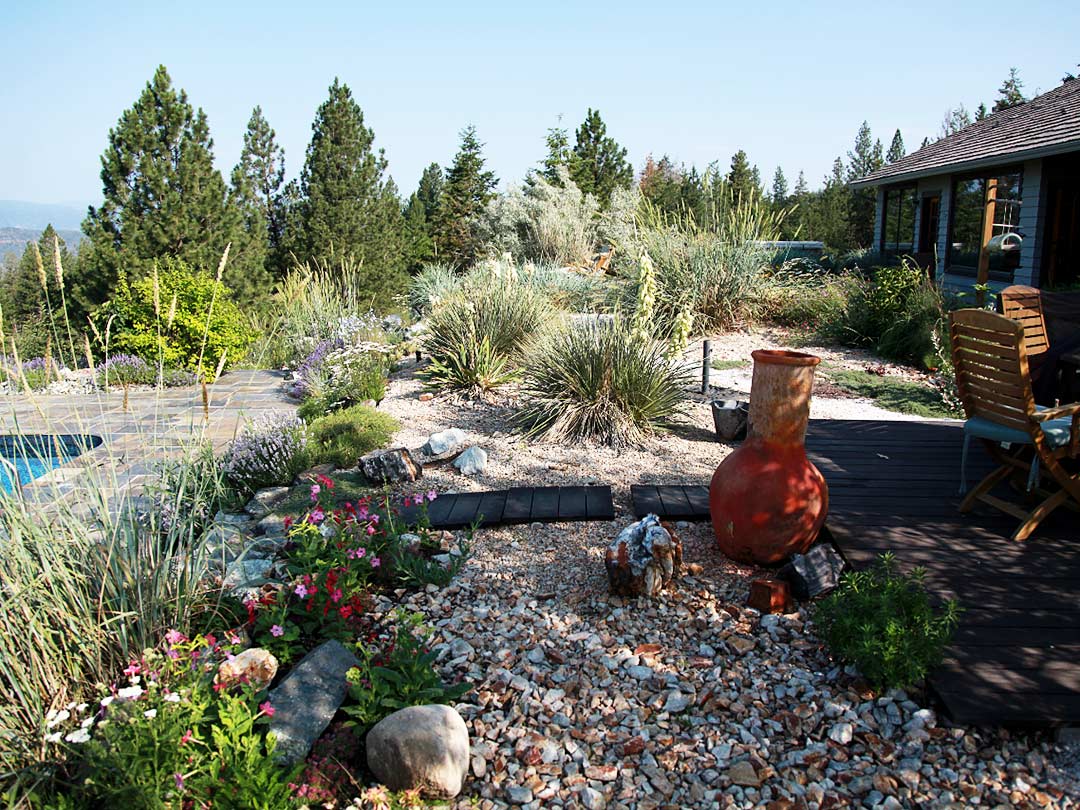 Consider how you intend to make use of different areas of your property.
In these uncertain times, interest in growing food gardens has blossomed, and choosing to include an area for growing vegetables and fruits will allow you the satisfaction of producing your own fresh, pesticide-free food.
Are you interested in having fresh flowers on your dining table throughout the season? If so, you may consider allocating space for an ornamental cutting-garden.
Decide if any inherited trees and shrubs are worth keeping. Are they appropriate for our dry climate or are they thirsty species better left to thrive on the Wet Coast?
Choosing plants suitable for our climate will lead to a healthier garden, providing food for native fauna and beneficial pollinators. It represents a sound ecological decision rather than simply an ornamental one requiring excess resources.
It is extremely important to consider the time you want to allocate to maintaining your garden as the best plans will fail without the necessary maintenance. Will you be the gardener or hire outside assistance?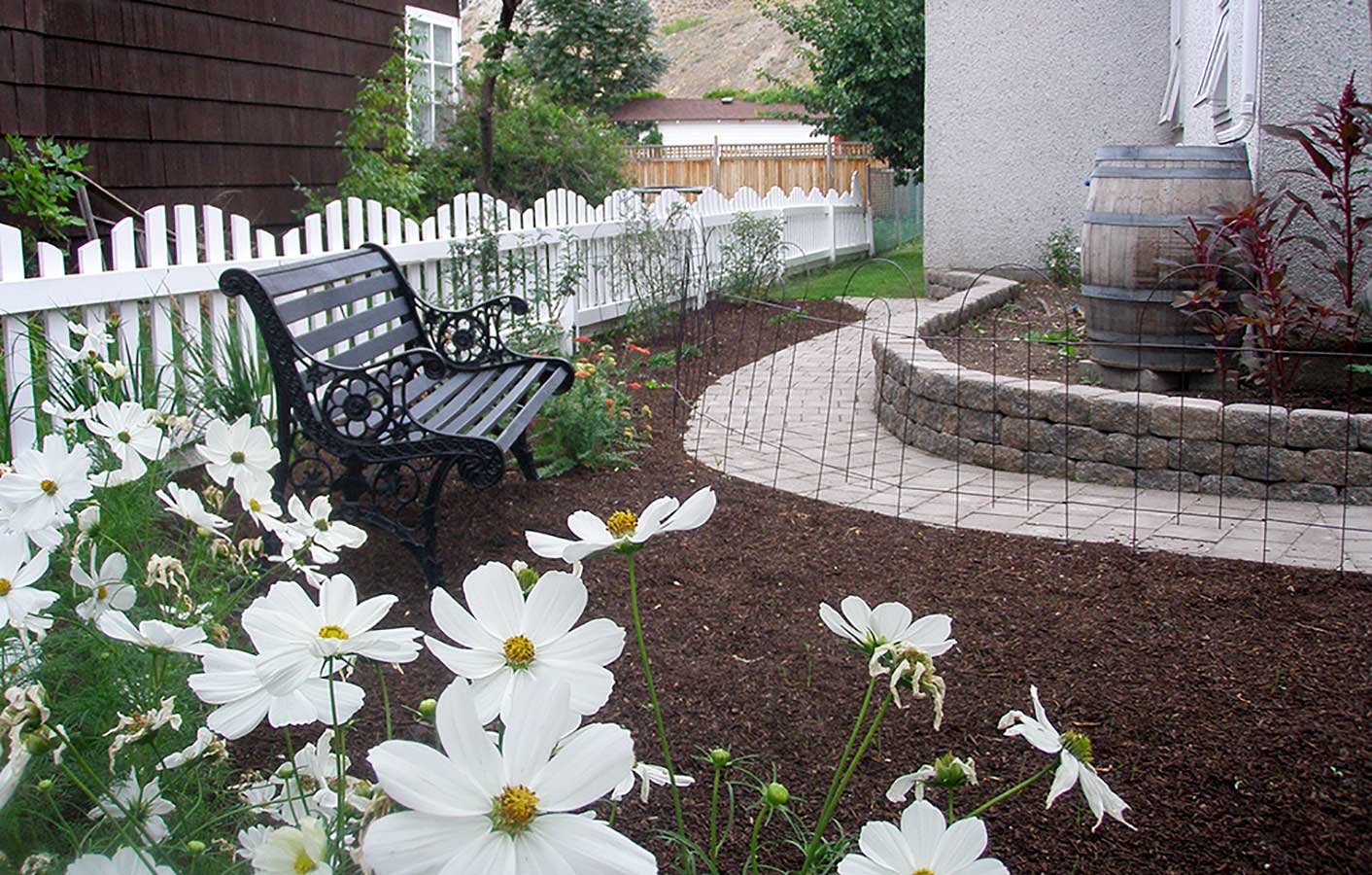 Once you have considered some of the above questions you can start making a rough landscape plan— either low-tech, with pen and paper or using one of the many garden software programs available.
Once you have a satisfactory plan drawn you can begin to implement the changes you would like to see, but don't rush to complete all the work at once as this will probably end up being stressful and frustrating.
Planning your garden is an evolving process that should be enjoyed for the process itself. The rewards can be enjoyed for years to come.
Our Plant Database has information on hundreds of trees, shrubs, perennials, annuals and vines which are well-suited to our dry Okanagan Valley. It also features deer-resistant plant options: an important consideration for many Okanagan gardeners.