In the Native Plants Garden, you'll find plants which you likely have noticed on hiking trails around the Okanagan valley, such as Saskatoon and Mock Orange bushes, asters and brown-eyed Susans.
To view a photo gallery of this garden, click the button below.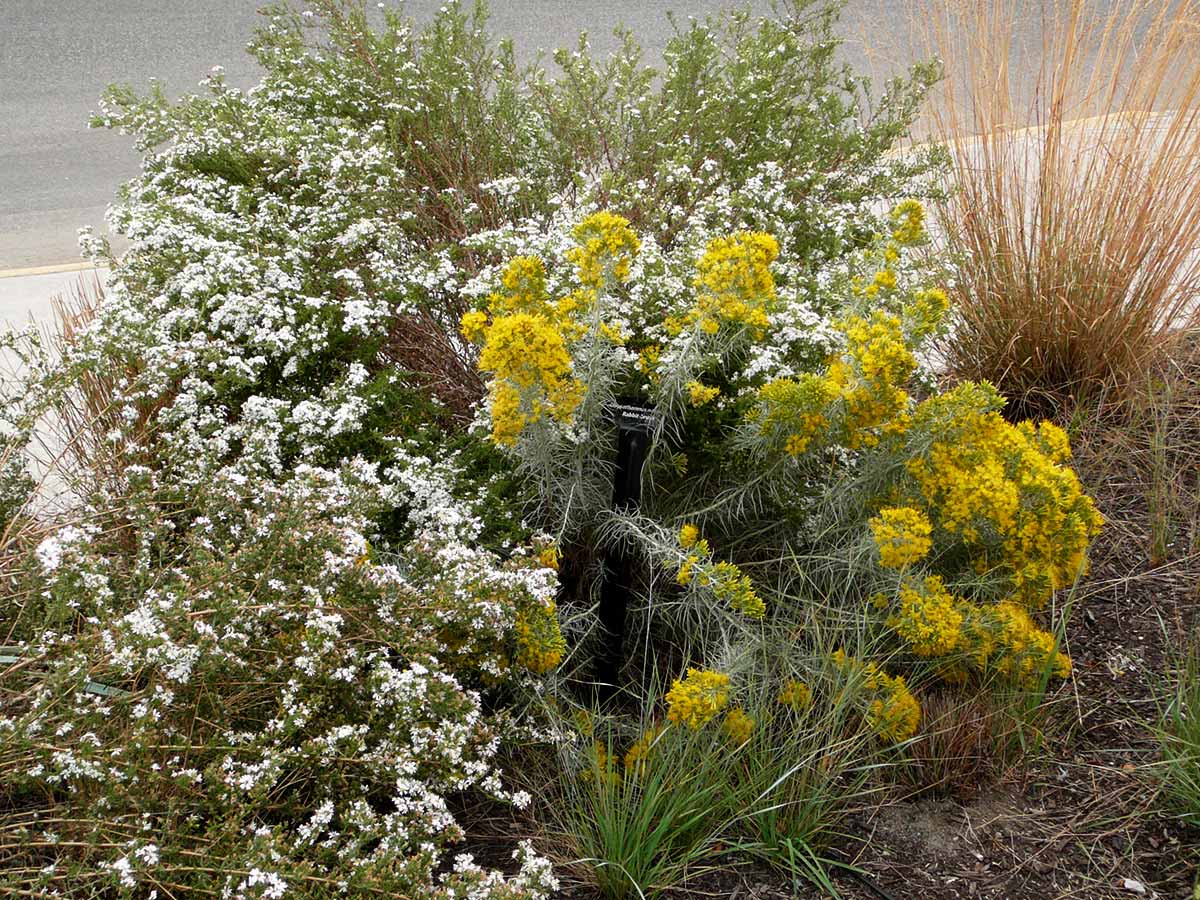 Plant List for the Native Plants Garden –
Allium cernuum
 – Nodding Onion
Amelanchier alnifolia
 – Saskatoon
Arctostapholus uva-ursi
 – Kinnickinnick
Arnica fulgens
 – Orange Arnica
Artemesia tridentata
 – Big Sagebrush
Aster conspicuus– Showy Aster
Aster ericoides ssp. pansus – Tufted White Prairie Aster
Chrysothamnus nauseosus – Rabbit-brush
Elymus cinereus – Giant Wild Rye
Gaillardia aristata – Brown Eyed Susan
Heterotheca villosa – Golden Aster
Heuchera cylindrica
 – Round-leaved Alumroot
Holodiscus discolor – Ocean Spray
Philadelphus lewisii – Mock Orange
Pseudoregneria spicatum – Blue Bunch Wheat Grass

Check our Plant Database for details on individual plants.